Scam Alert: Do not share your personal information with outside groups
**Please inform your members that they may be targets of a scam asking them to quit our union – if they receive emails, direct mail, phone calls or home visits from unknown parties seeking their personal and work information they should not respond.
Learn more at https://cseany.org/scam-alert.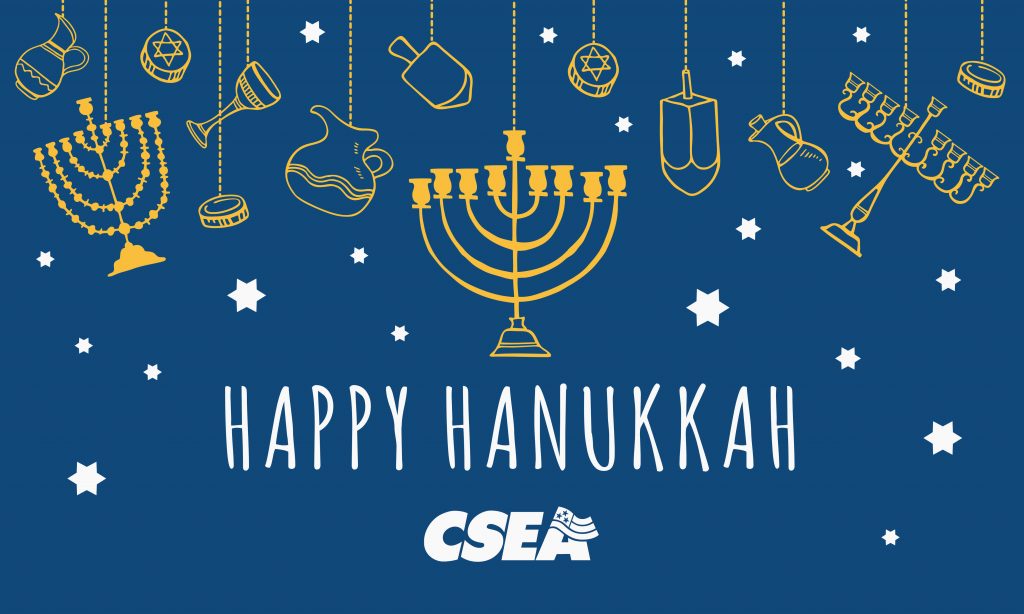 Happy Hanukkah from CSEA!
Hanukkah begins today at sundown. To all who observe, we wish you and your family peace and light. Chag Sameach!
2024 NYSHIP rates for New York State employees available
New York State has announced its 2024 NYSHIP enrollee biweekly premium contributions for CSEA active state Executive Branch and Unified Court System employees.
The annual Option Transfer Period for State employees will begin Thursday, November 30, 2023, and end Friday, December 29, 2023.
See 2024 NYSHIP rates
Learn more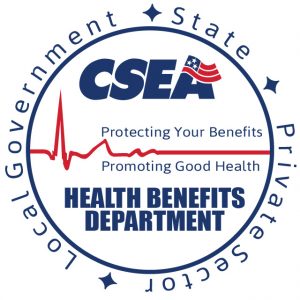 Click on image to watch the video.
A recruitment message to CSEA from NYS Comptroller Tom DiNapoli
The State Comptroller's office is currently hiring for multiple open CSEA positions across New York State.
The office has more than 2,700 public employees statewide who are dedicated to ensuring taxpayer dollars are used effectively and for public good. CSEA members are highly valued members of their team, these positions are open to those who are new to government work or current New York State employees looking for a change.
Watch the video
Capital Region DEC dispatchers featured in recruitment video
Several CSEA High Peaks State Employees Local members who are employed as dispatchers at the state Department of Environmental Conservation (DEC) were recently featured in a recruitment video produced by the agency.
In the video, CSEA members Alicia Bodmer, David McCasland and Spencer Morrissey, all dispatchers, discuss the role they play in getting help to visitors and residents in the Adirondack Park.
View the video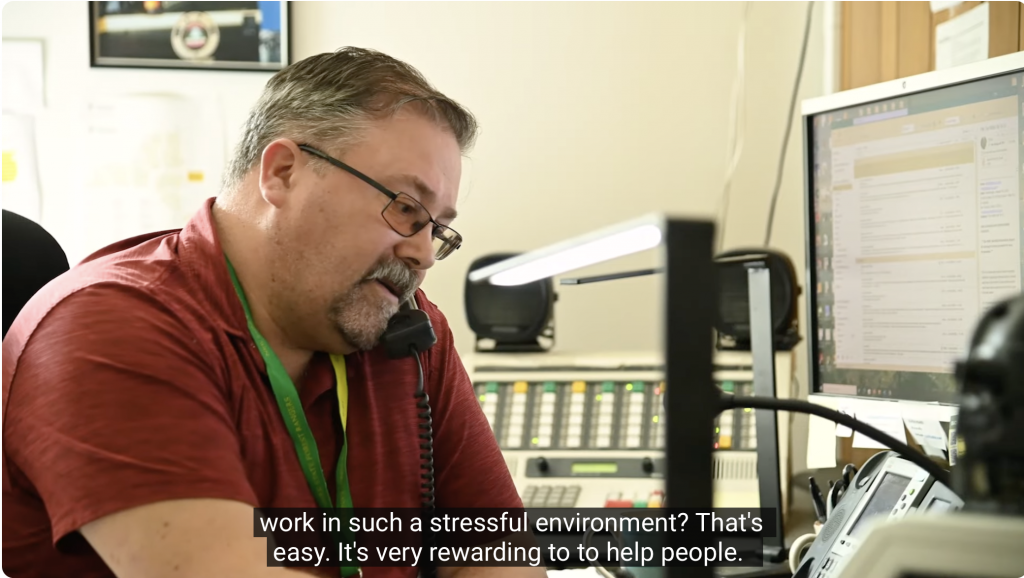 In this screenshot from the state Department of Environmental Conservation's Forest Rangers Dispatch video, CSEA High Peaks State Employees Local member and DEC Dispatcher David McCasland is shown on the job.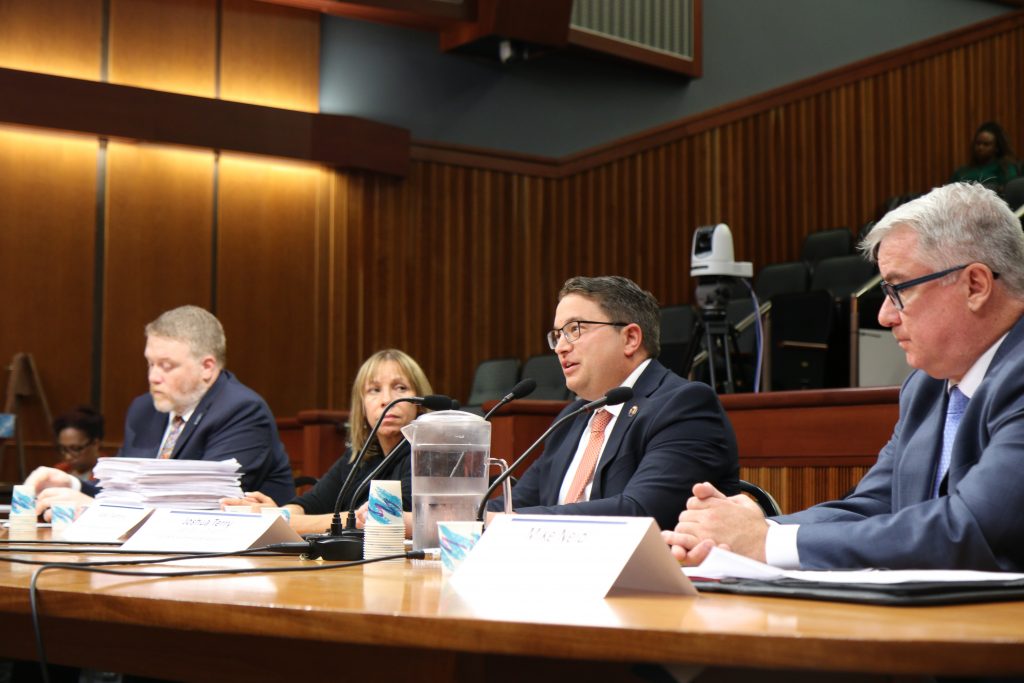 CSEA Legislative Director Joshua Terry, third from left, delivers our union's testimony on pension and civil service reforms to the State Senate's Civil Service and Pensions Committee as part of a labor panel. From left to right in photo are NYSUT Deputy Director of Legislation Pete Savage, PEF Vice President Randi DiAntonio, CSEA Legislative Director Joshua Terry and New York State AFL-CIO Legislative Director Mike Neidl.
CSEA advocates for continued pension, civil reforms
CSEA recently urged state legislators to support continued reforms to the pension system, civil service examinations and worker hiring process, in testimony to the State Senate's Civil Service & Pensions Committee.
Our union has been working with Gov. Kathy Hochul and her administration on efforts to reform the pension system, as well as civil service reforms to promote worker recruitment and retention. The governor and legislature have made positive reforms to pensions and civil service, but more work needs to be done.
CSEA Legislative Director Joshua Terry delivered the testimony on behalf of our union at a recent public hearing, joining representatives from the New York State AFL-CIO, PEF and NYSUT on a panel.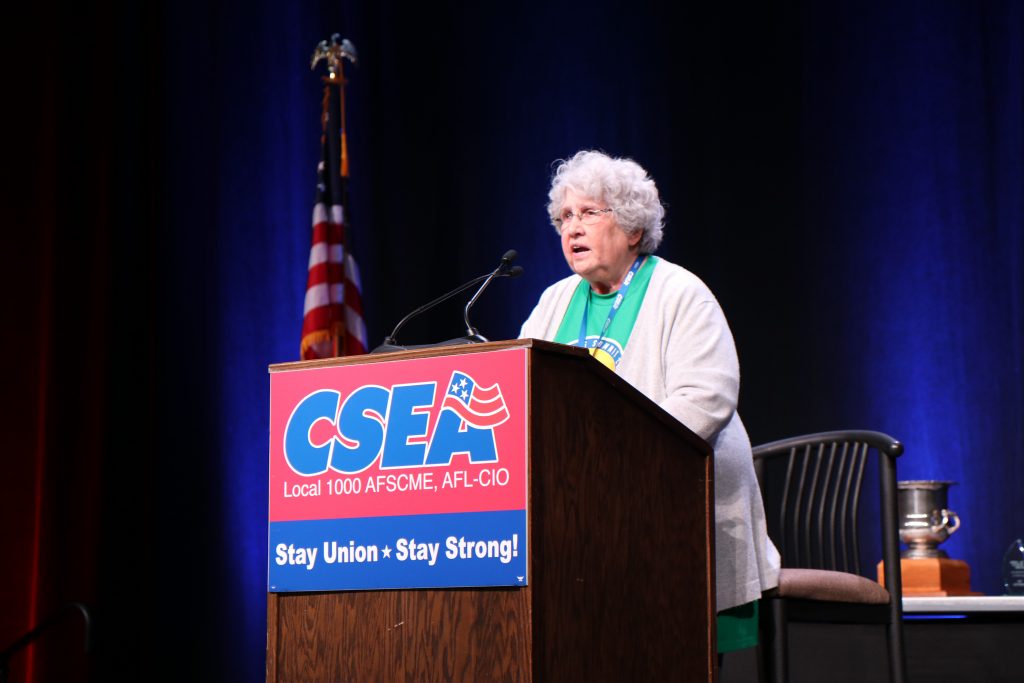 CSEA President Mary E. Sullivan addresses the closing session of our union's 113th Annual Delegates Meeting.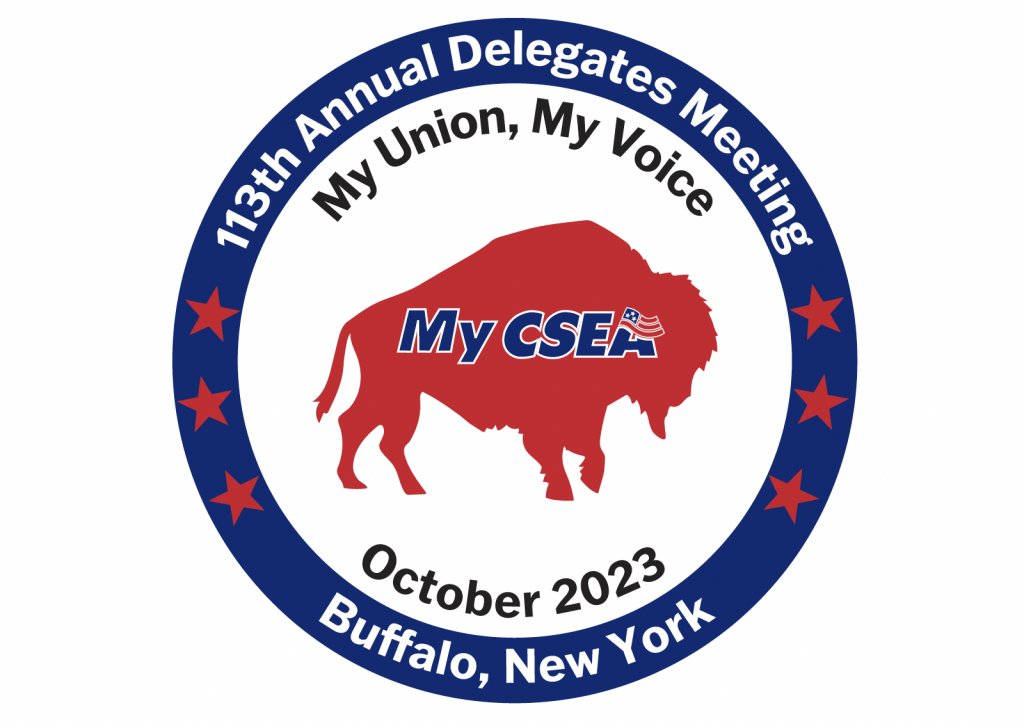 113th Annual Delegates Meeting honorees
During the 113th Annual Delegates Meeting, CSEA honored outstanding members for their achievements in our union! Photos of honorees are listed below. Congratulations to all of this year's honorees!
Nadra Floyd Award: Lisa Taylor, Orange County Unit
Membership Achievement Award: Darryl Hertel, West Seneca Central School Unit
Danny Donohue Leadership Awards:
Local Government: Bob Janas, Cayuga County General Unit
State Government: Deborah Staulters, Empire State University Local
PEOPLE Recruiter of the Year: Ali Cottrell, Central Region
PEOPLE Cup: Central Region
Polar Cap Award: Central Region
From left to right, CSEA PEOPLE Committee Chair Karen Bright, SUNY Upstate Medical University Local President Ali Cottrell and CSEA President Mary E. Sullivan congratulate Cottrell for being named the PEOPLE Recruiter of the Year. Cottrell recruited 201 PEOPLE members at the MVP level.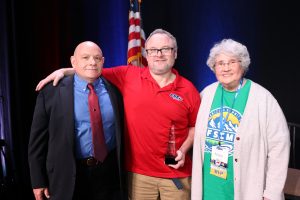 From left to right, Central Region President Kenny Greenleaf, Cayuga County General Unit President Bob Janas and CSEA President Mary E. Sullivan congratulate Janas on receiving the Danny Donohue Leadership Award for Local Government.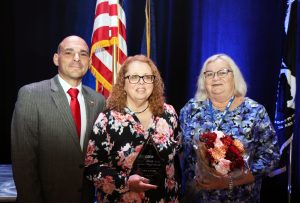 From left to right, CSEA Southern Region President Anthony Adamo, Orange County Unit activist Lisa Taylor and Orange County Local President and Region 2nd Vice President Rosemarie Kukys congratulate Taylor on receiving the Nadra Floyd Award for Organizing.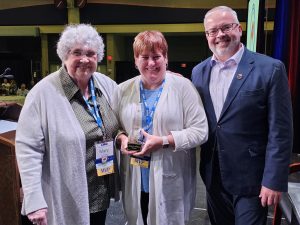 From left to right, CSEA President Mary E. Sullivan, Empire State University Local President Deborah Staulters and Capital Region President Ron Briggs congratulate Staulters on receiving the Danny Donohue Leadership Award for State Government. Staulters received the award on Tuesday, October 3, because she was unable to attend Friday's session.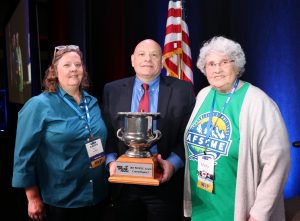 From left to right, CSEA PEOPLE Committee Chair Karen Bright, Central Region Kenny Greenleaf and CSEA President Mary E. Sullivan congratulate the region for receiving the PEOPLE Cup for recruiting the most new PEOPLE members. Greenleaf accepted the award on behalf of the region. The Central Region also received the Polar Cap Award that honors the CSEA region that raised the most money for the Special Olympics New York; Greenleaf accepted the award on behalf of the region.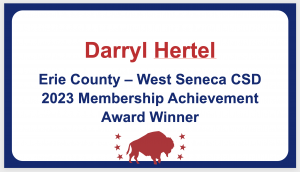 Darryl Hertel, president of our union's West Seneca Central School District Unit in the Western Region, was named the Membership Achievement Award recipient. Hertel was unable to attend the session.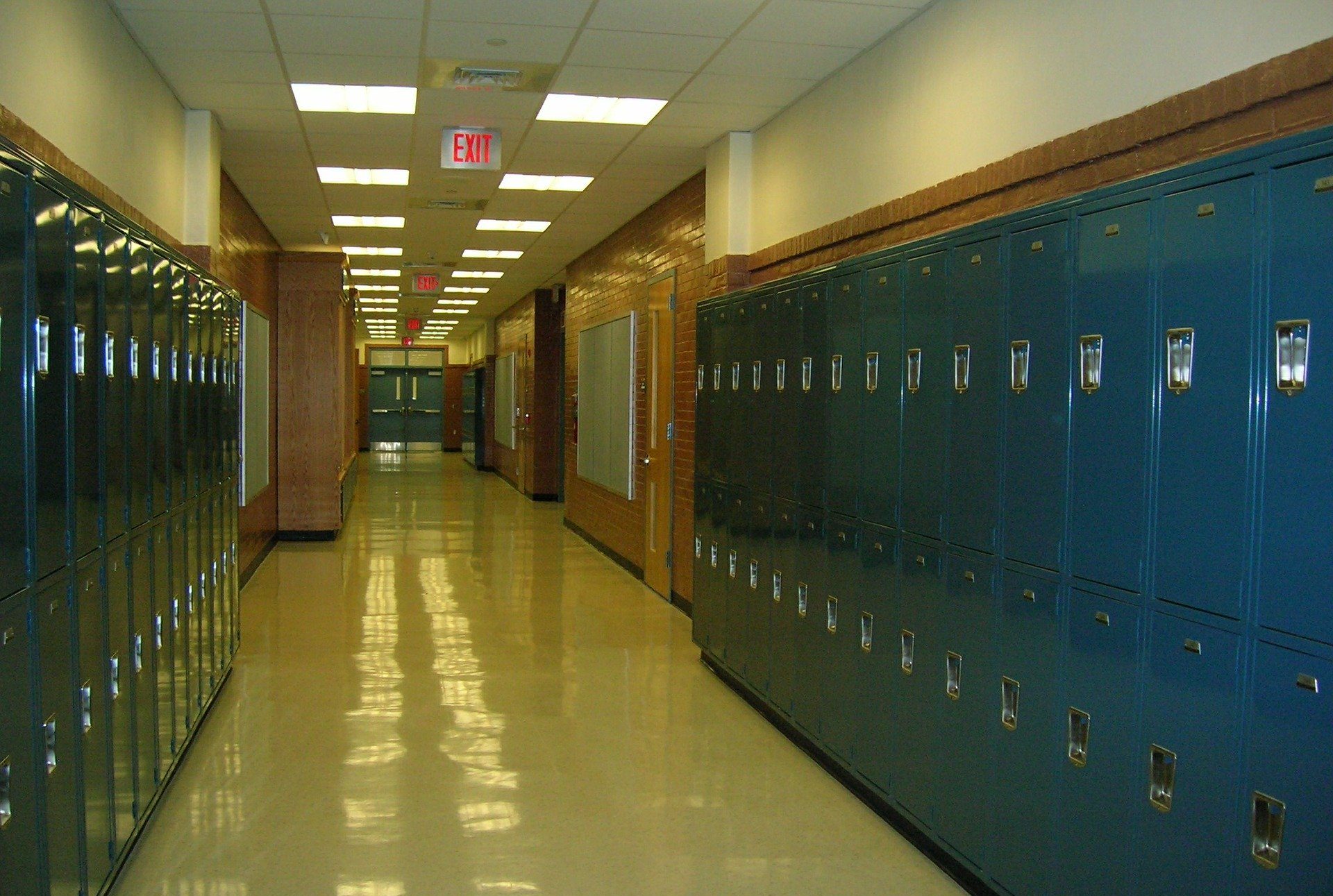 Governor signs school workplace violence prevention bill
Gov. Kathy Hochul signed into law Wednesday a bill requiring public schools and BOCES to develop and implement workplace violence prevention programs.
The legislation, along with already-required school safety plans, will better help public school employees prevent and address potential workplace violence. The law goes into effect on Jan. 4, 2024.
Download flyer and learn more
Visit our union's Legislative Action Center
Apply NOW for WDI Child Care Scholarship Program
The Workforce Development Institute (WDI) launched child care scholarships to help working families with the high cost of child care in the Capital District and Western New York.
The average monthly scholarship is $1,000 per child, paid directly to child care providers for full-time care.
Eligibility guidelines apply. Scholarships are open to any resident of Albany, Schenectady, Rensselaer, Saratoga, Monroe and Erie counties working 10 hours or more or is in an education of training program under the maximum eligible income.
CSEA members and families are urged to apply now! This program will go fast. It is open to the public and will end when funding runs out.
Visit WDINY.org/childcare to get an application and complete the prescreen. For questions, email scholarship@wdiny.org.
Download flyer to learn more about the program and eligibility guidelines.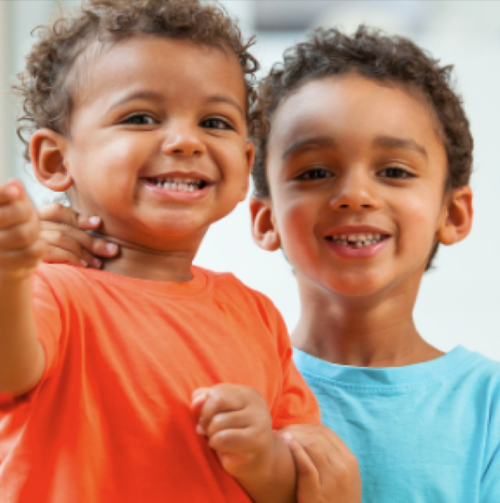 Test your knowledge!
Knowledge is power, and it pays off! Join the fun with our weekly union quiz on the MyCSEA app! First-time winners not only get bragging rights but a FREE exclusive CSEA t-shirt! Download the MyCSEA app today and put your mind to the test!
Learn more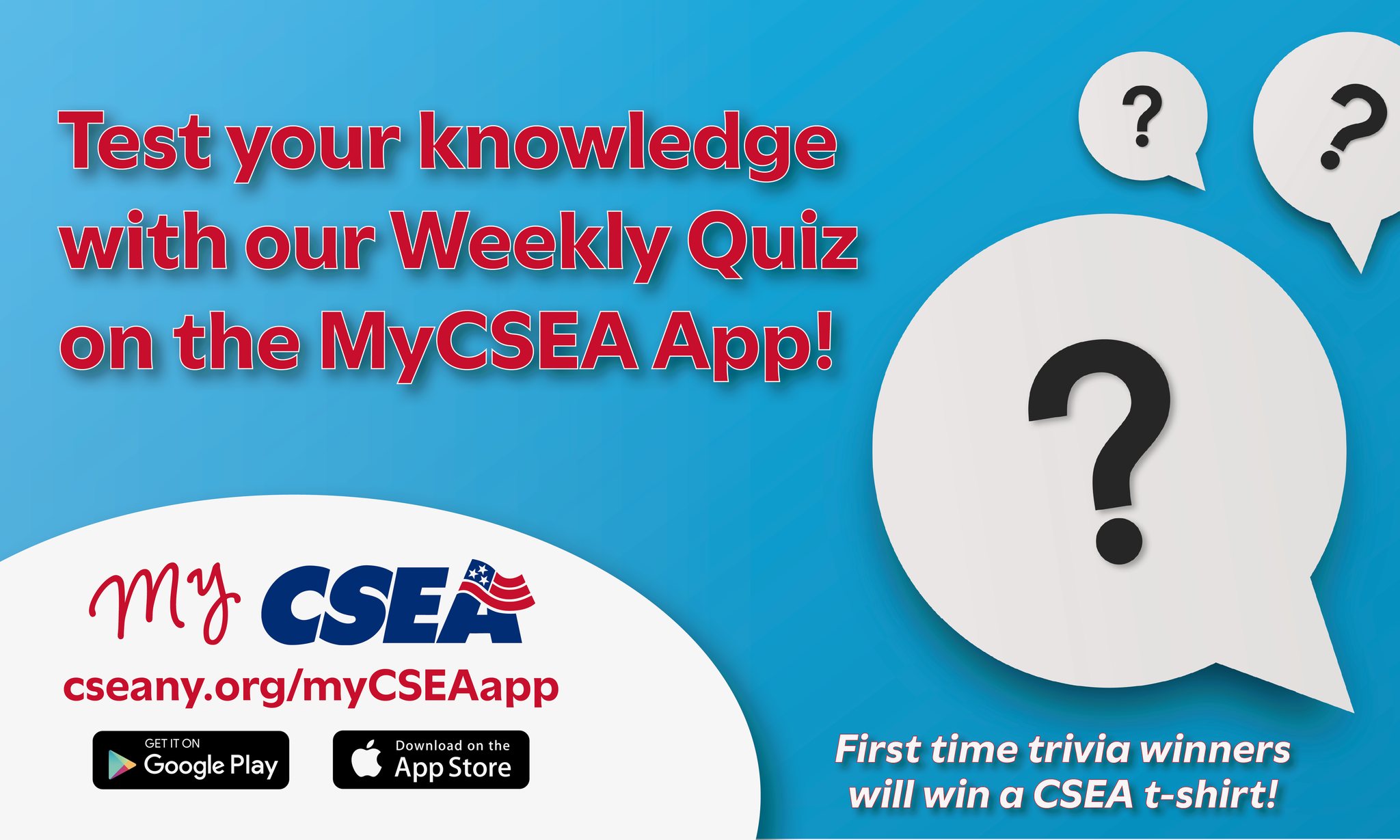 State civil service exam fees waived
After a strong lobbying effort by CSEA, the state Department of Civil Service will begin waiving fees for all state civil service examinations as of July 1. This new law aims to increase the number of New Yorkers who take civil service exams and expand the pool of potential applicants to residents who may not be able to afford the exam fee. These fees will be waived until Dec. 31, 2025. Local governments are also authorized to waive civil service exam fees but are not required to do so.
Learn more
CSEA Public Service Spotlight
For CSEA's next Public Service Spotlight, we're hearing from CSEA Nassau University Medical Center Unit Executive Vice President Shakira Settles, who speaks about her role as a mentor to new CSEA members and the overall benefit of union membership.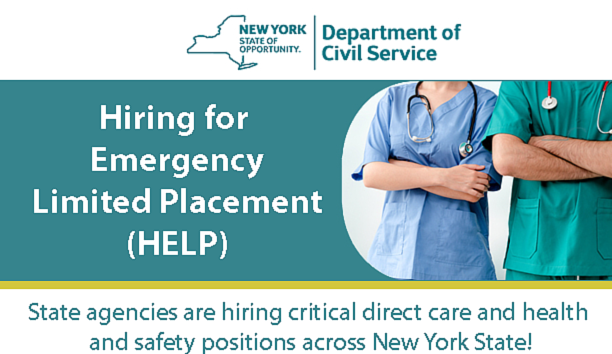 State agencies hiring critical direct care, health and safety positions
The New York State Department of Civil Service's Hiring for Emergency Limited Placement (H.E.L.P.) Program temporarily suspends the civil service exam requirement for more than 100 job titles at agencies across the state.
Learn more and apply
CSEA Public Service Spotlight
First in a series of CSEA Public Service Spotlights to run throughout the state, is Dean Ellis, Vice President of our union's SUNY Albany Local. Dean takes pride in his work as part of the University at Albany campus community and excels in efforts to promote the value of our union.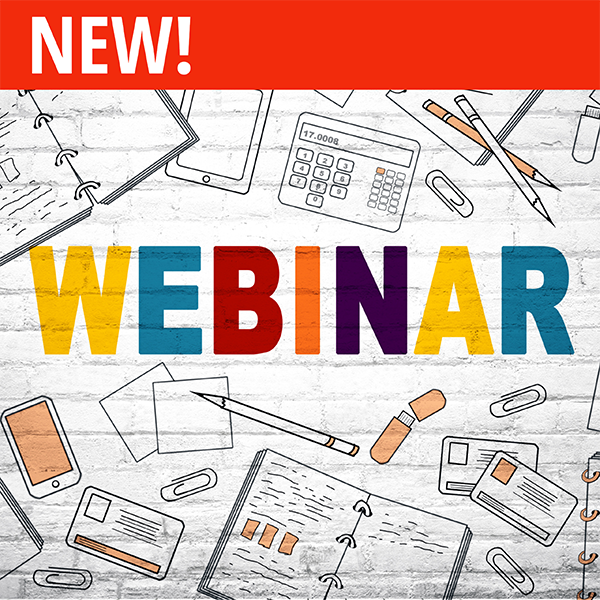 New webinar available
CSEA has a brand-new webinar available for activists interested in our governance process, How to properly write and submit proposed resolutions or amendments to CSEA's Constitution & By-Laws. It will prepare viewers to properly write proposed resolutions and/or amendments to CSEA's governing documents that, if approved, may be voted on at our Annual Delegates Meeting this October.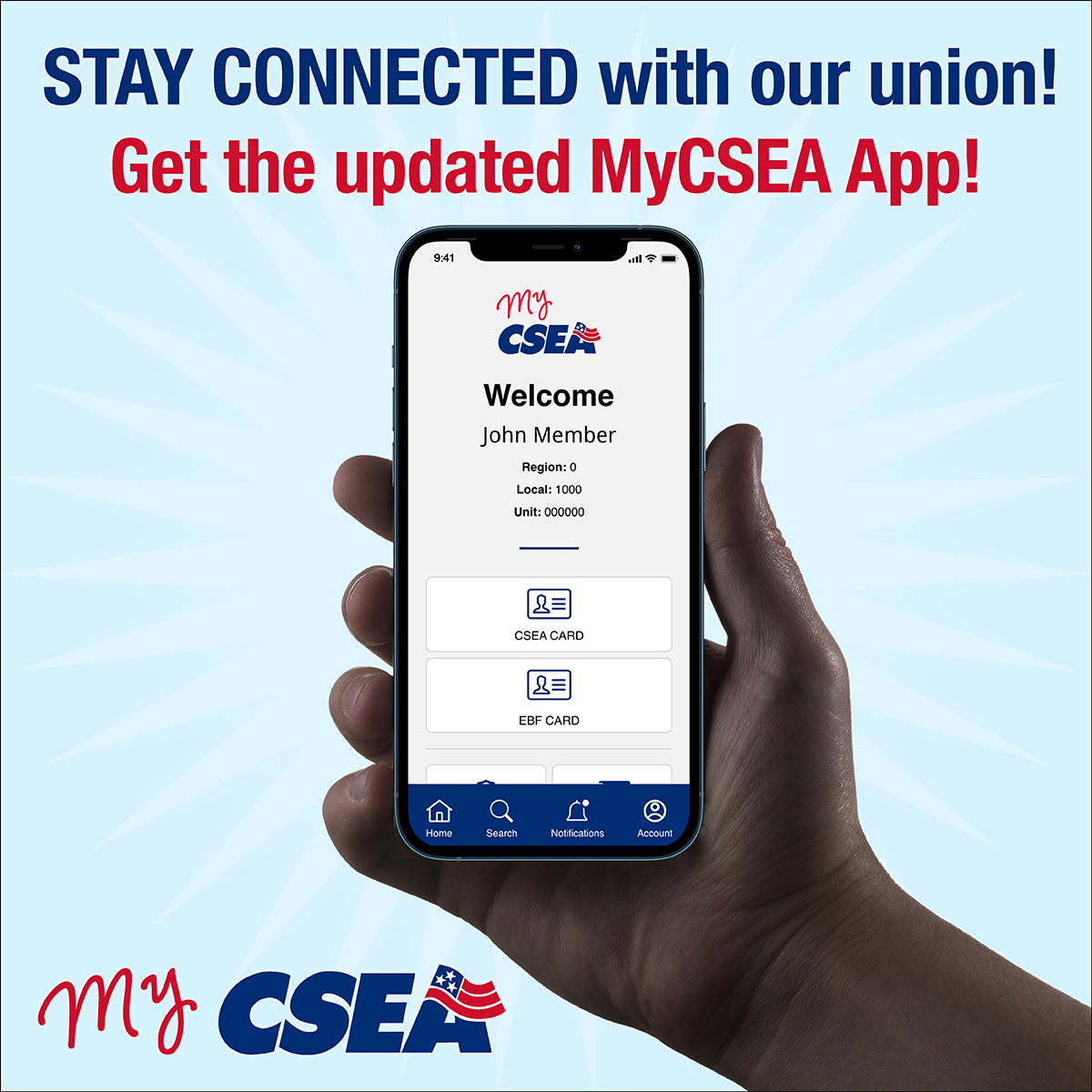 Download the Updated My CSEA smartphone app!
We've just launched a completely updated version of our popular My CSEA smartphone app, available for both Apple and Android devices, which keeps you even more connected to our union and provides important information about your representation and benefits. It's all just a touch away!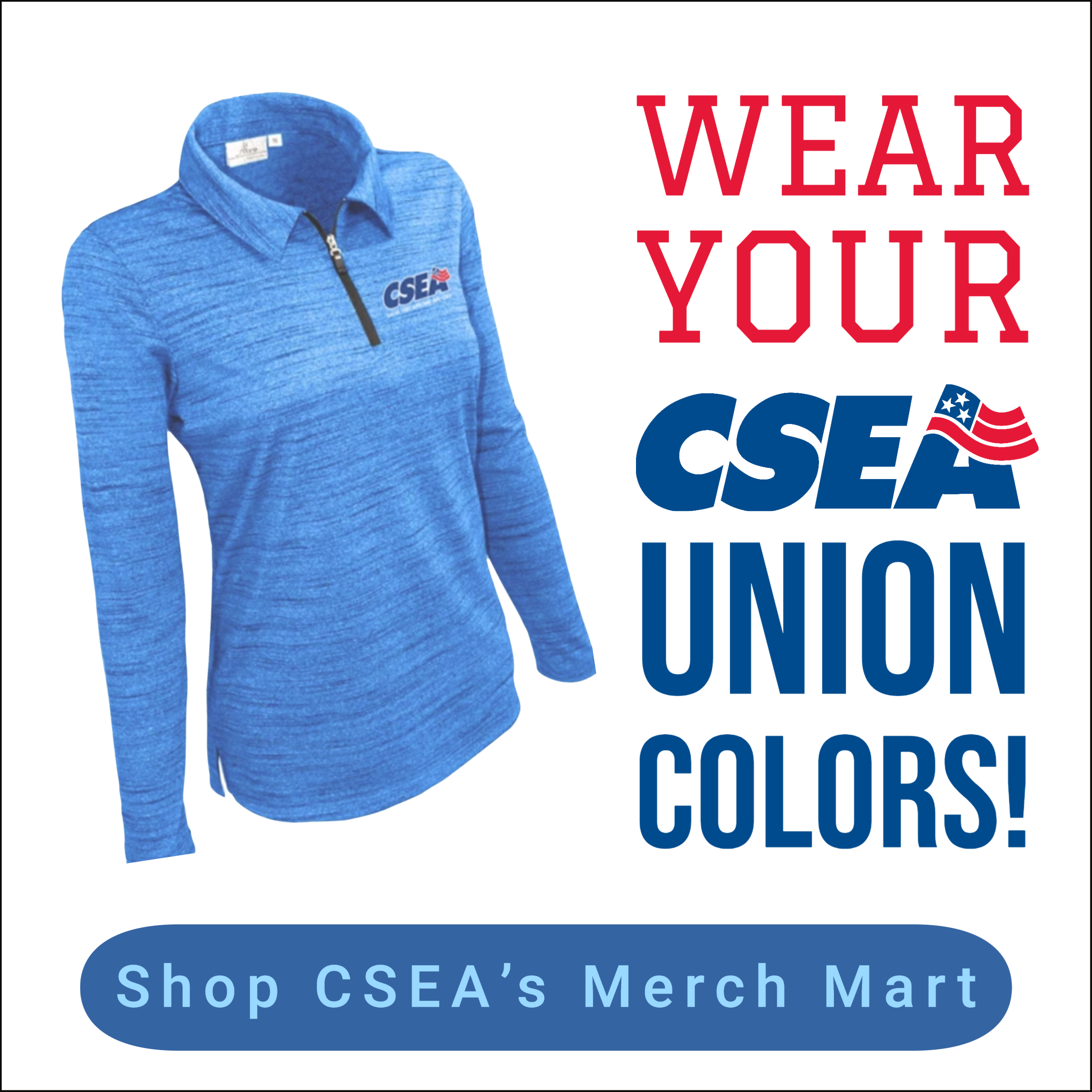 Show OFF your union pride WITH A CSEA SHIRT!
Visit CSEA's Merch Mart today to purchase shirts and hats bearing the CSEA logo which are union-made in the USA and offered through our partner Ethix Merch.
Order today and wear them with pride and show off your union colors!
Featured union news around our Regions