Page 19 - Work Force January 2017
P. 19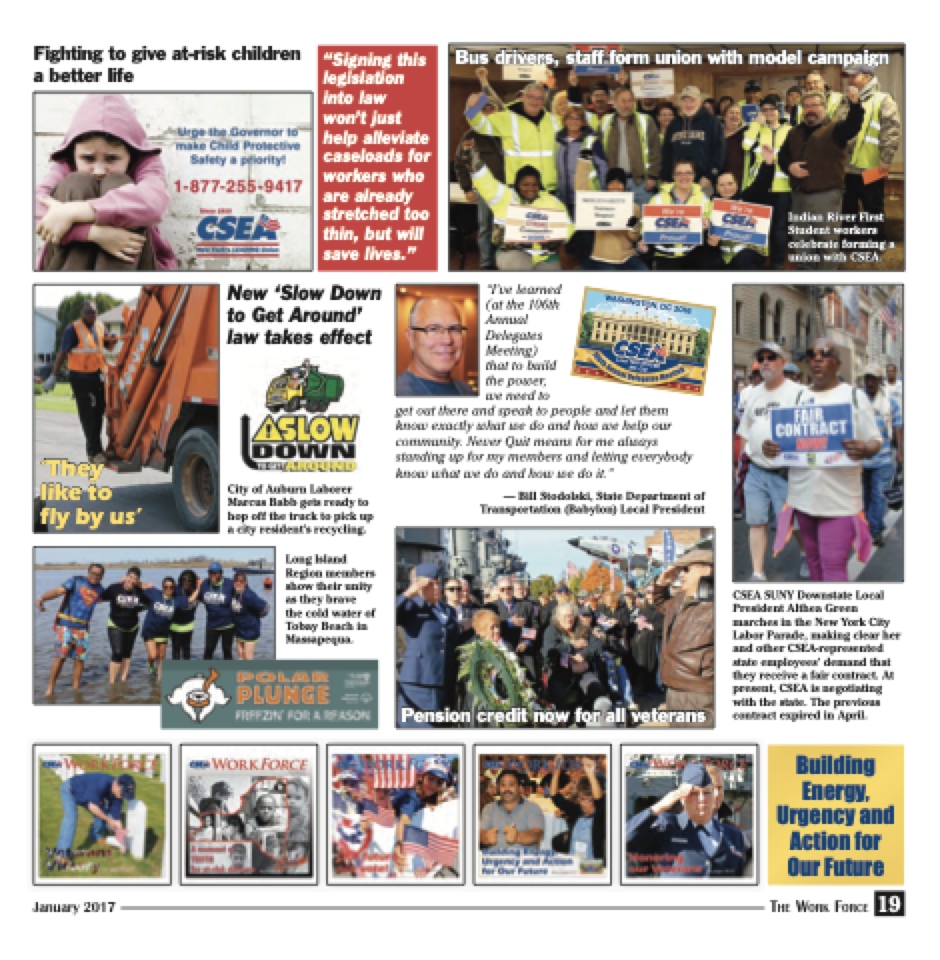 Fighting to give at-risk children a better life
"Signing this legislation into law won't just help alleviate caseloads for workers who are already stretched too thin, but will save lives."
Bus drivers, staff form union with model campaign
'They like to fly by us'
New 'Slow Down to Get Around' law takes effect
City of Auburn Laborer Marcus Babb gets ready to hop off the truck to pick up a city resident's recycling.
Long Island Region members show their unity as they brave the cold water of Tobay Beach in Massapequa.
"I've learned (at the 106th Annual Delegates Meeting) that to build the power, we need to
get out there and speak to people and let them know exactly what we do and how we help our community. Never Quit means for me always standing up for my members and letting everybody know what we do and how we do it."
— Bill Stodolski, State Department of Transportation (Babylon) Local President
January 2017
The Work Force 19
Pension credit now for all veterans
CSEA SUNY Downstate Local President Althea Green marches in the New York City Labor Parade, making clear her and other CSEA-represented state employees' demand that they receive a fair contract. At present, CSEA is negotiating with the state. The previous contract expired in April.
Building Energy, Urgency and Action for Our Future
Indian River First Student workers celebrate forming a union with CSEA.