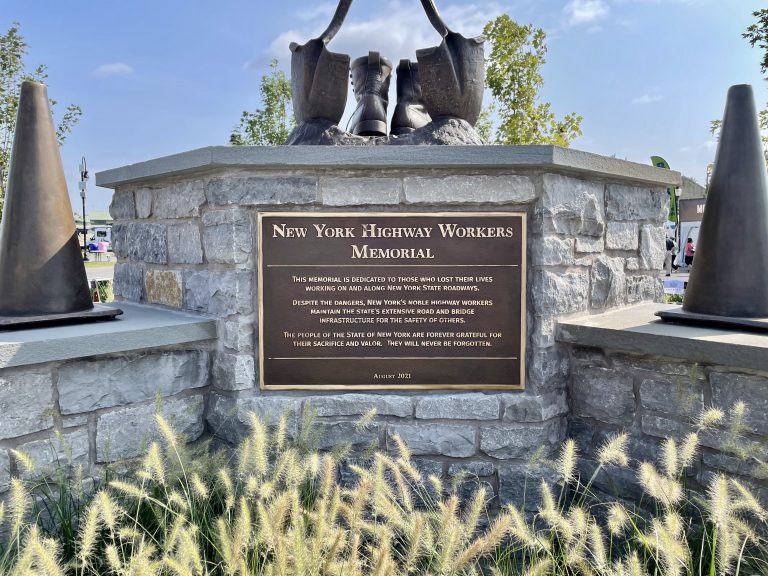 Paying tribute to fallen highway workers
CSEA representatives joined Governor Kathy Hochul at the State Fairgrounds this past weekend for the unveiling of the New York Highway Workers Memorial.
Coronavirus Information
The COVID-19 pandemic continues to impact workers throughout New York, and CSEA has created an informational page to share accurate information regarding the many labor relations issues that have arisen from workplace closures and implementation of safety protocols.
The staff professionals in our union's Occupational Safety & Health Department have been closely monitoring the situation and providing appropriate guidance to union members. This includes a series of available on-demand webinars, and a section of Frequently Asked Questions.
Union Newsflash: Statewide Scholarship Winners Announced!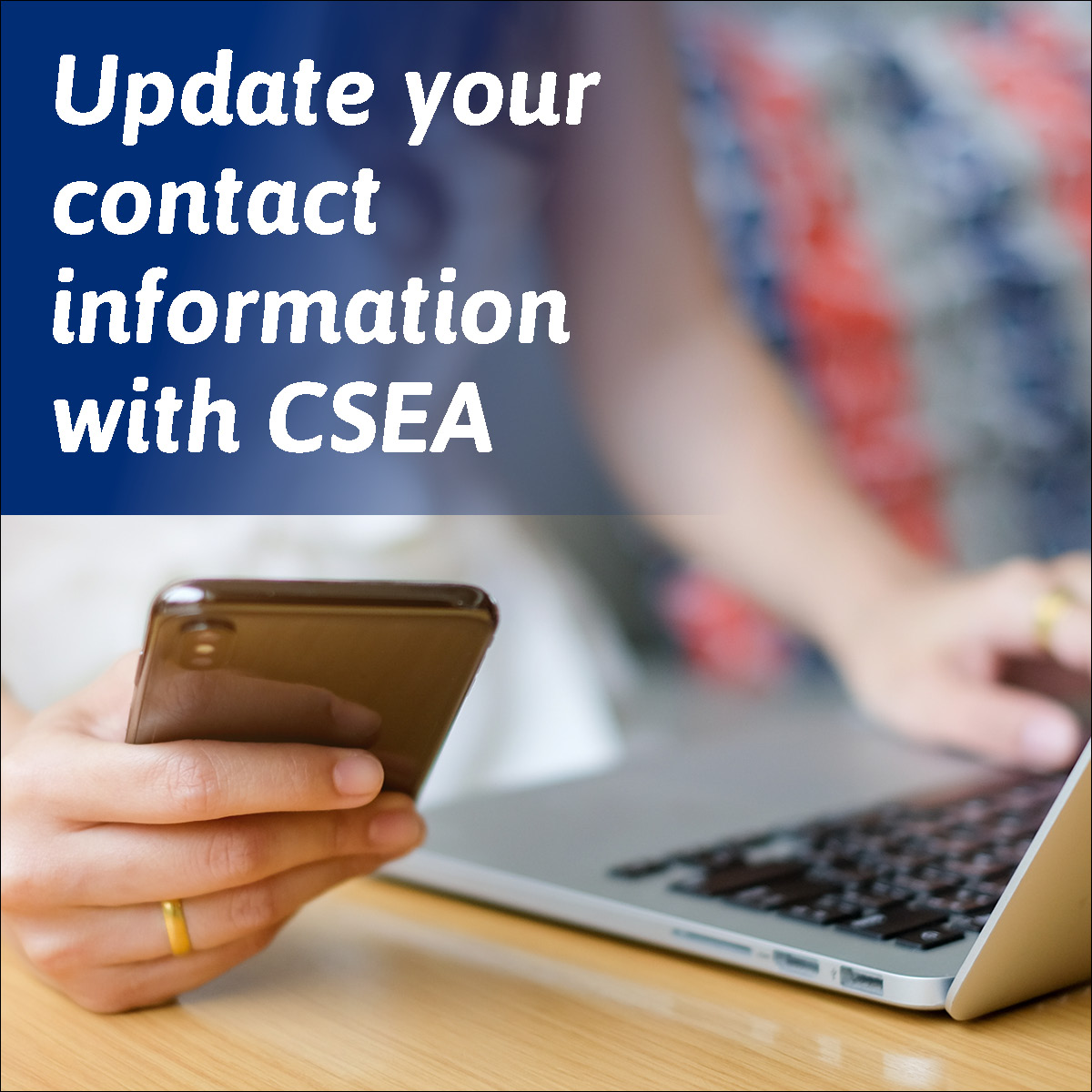 Do we have your email address?
Now more than ever, it's important for our union to be able to communicate. Please help us make sure we have your most current contact information. Update us by sending an email (please include your full name) or by logging into this site or creating your online member account. Once logged in, select "MY CSEA ACCOUNT" in the application dropdown box and make sure your information is current, especially your email address.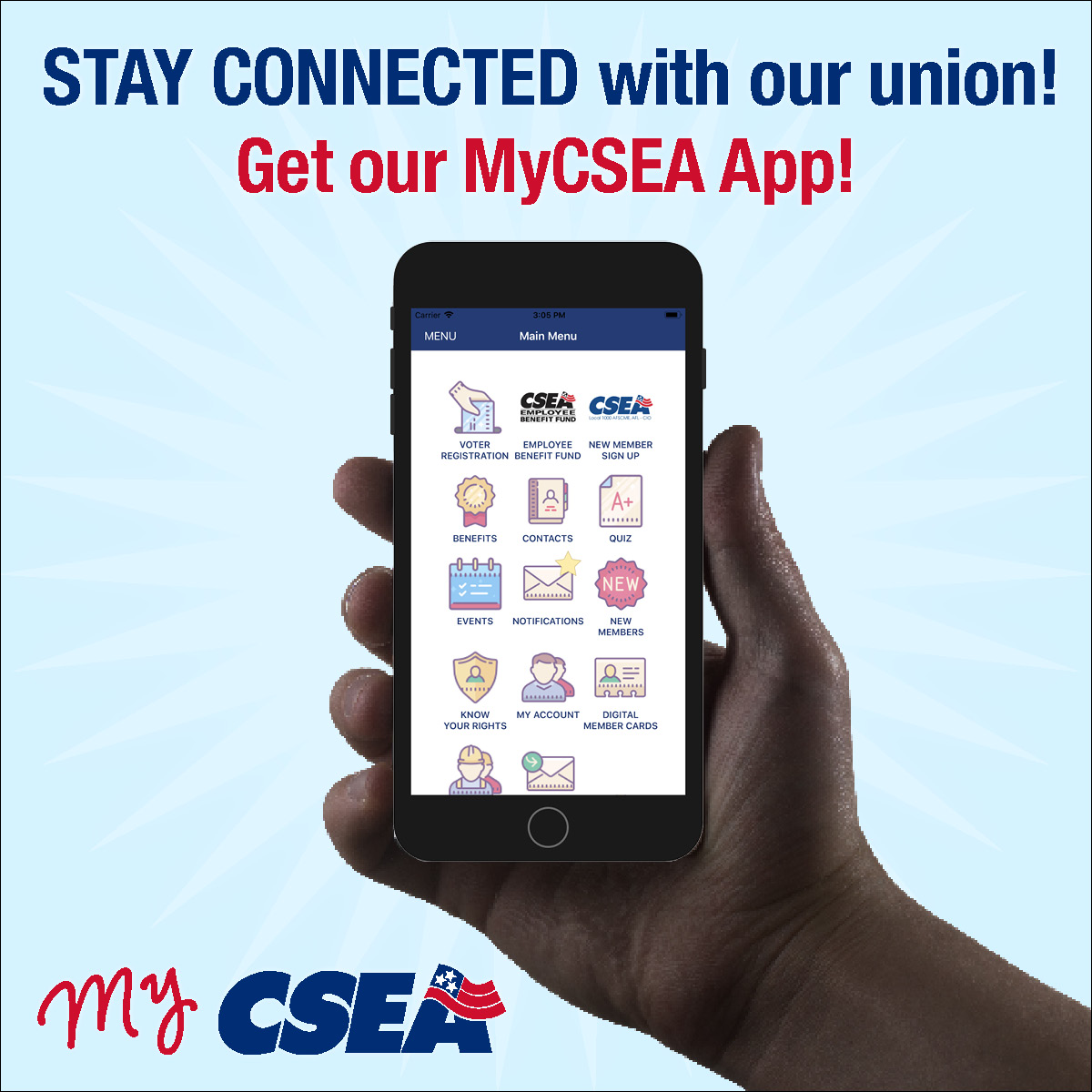 Download the My CSEA smartphone app!
The My CSEA smartphone app, available for Apple and Android devices, keeps you connected to our union and provides important information about your representation and benefits. It's all just a touch away!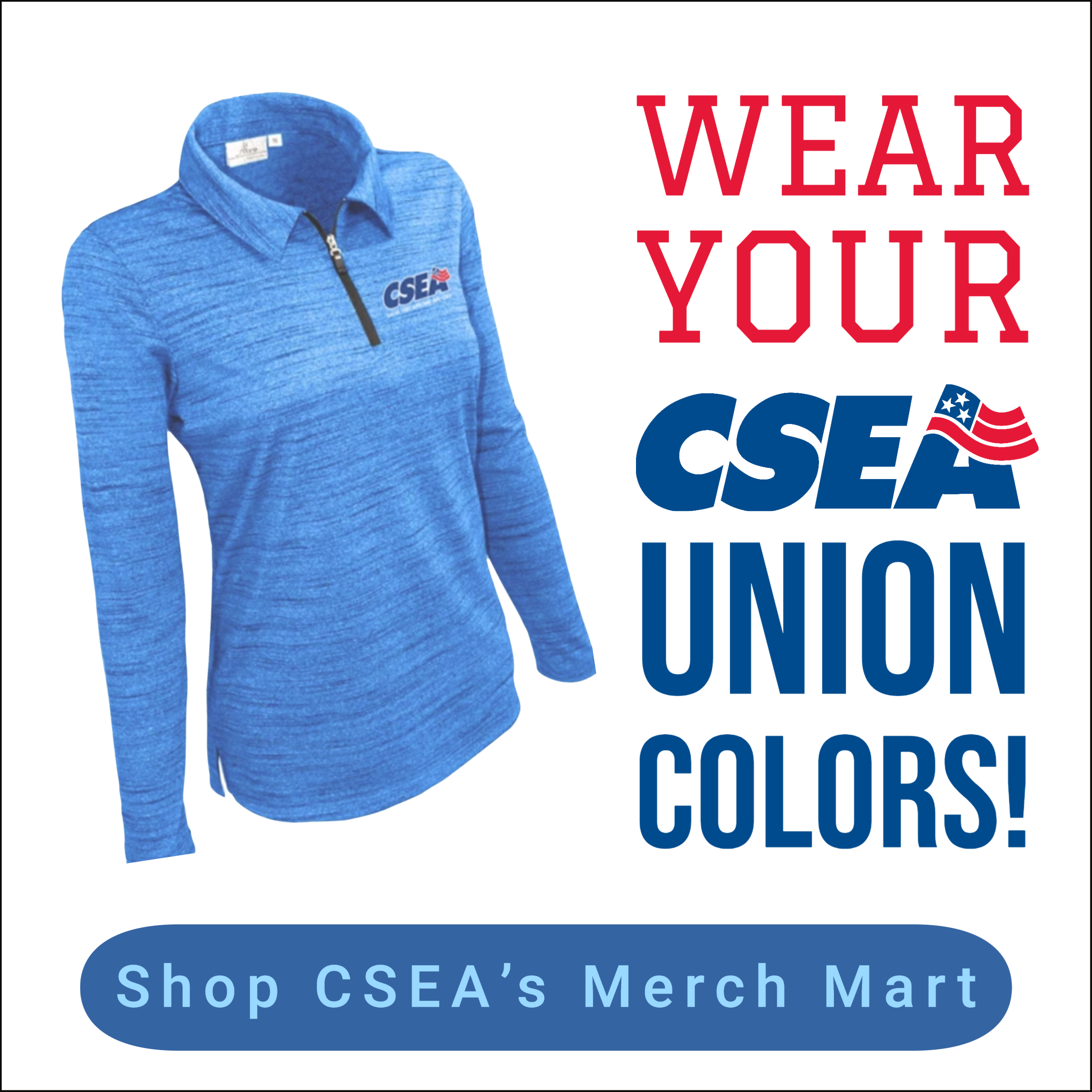 Show OFF your union pride WITH A CSEA SHIRT!
Visit CSEA's Merch Mart today to purchase shirts and hats bearing the CSEA logo which are union-made in the USA and offered through our partner Ethix Merch.
Order today and wear them with pride and show off your union colors!
Featured union news around our Regions