2023 Local Government Elections
This year is a local government election year. You won't see candidates on the ballot running for president, governor or other state or federal offices.
Which elected offices are on the ballot?
This year, voters will elect candidates to county, city, town and village offices. These elected leaders make important policy and budgetary decisions that directly impact your quality of life every day.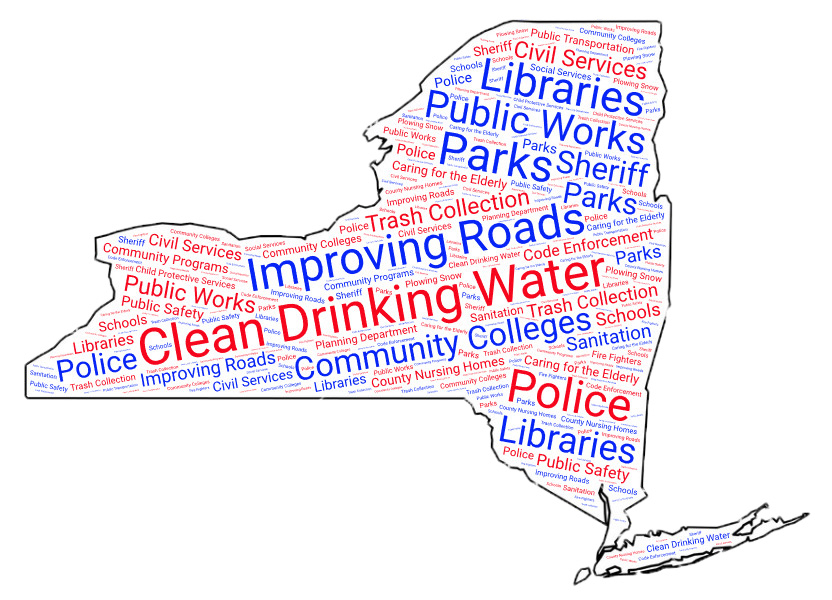 | | |
| --- | --- |
| May 16  | Board of Education Elections and School Budget Votes |
| June 27 | Primary Election Day |
| November 7 | General Election Day |
To learn more or get involved, contact your region's Political Action Coordinator. Contact information is below.
CSEA School District Endorsements
Long Island Region 1
Connetquot Central School District
Trustees: Milynn Augulis (lost) and Jacquelyn Dilorenzo (won)
Hicksville Public Library
Trustee: Joan Blitz (won)
Levittown Public Library
Trustee: Marie Andreski (won)
Oyster Bay – East Norwich Public Schools
Trustee: Nicole Verdone (lost)
West Babylon School District
School Board: Patti Neville (won) and Lauren Brandt (lost)
Southern Region 3
Kingston School District
School Board: Marc Rider (won)
Newburgh School District
School Board: Letitia McDaniel Politi (won), Ray Harvey (lost) and Mark Levinstein (won)
Port Jervis School Board
School Board: William Onofry, Nancy Dunn and Michael Witt (all won)
Capital Region 4
Saratoga Springs School District
School Board: Beth Fogarty Braxton, Anjeanette Emeka, and Tony Krackeler (all won)
Vote YES on School Budget (passed)
Schenectady City School District
School Board: Amanda Sponable-Patalone, Nohelani Etienne and Bernice Rivera (all won)
Vote YES on School Budget (passed)
Western Region 6
West Seneca School District
School Board: Trek Fulater (won), Sarah Piwowarczyk (won), and Lorene Barulich (lost)
Political Action Coordinators