CSEA Political Action 
2020 was a record setting election that saw millions of New Yorkers exercise their right to vote despite an ongoing pandemic.   Now we enter 2021, a local government election year, which means many elected leaders in our Counties, Cities, Towns and Villages and School Boards will be up for election, and many school budgets will be up for approval.
Are you ready to make a difference?


Important Dates in 2021
March 16th – Village Elections
May 18th – School Budget and Board Elections
May 28th – Last day to Register for Primary Elections
June 22nd – NYS Primary Elections
October 8th – Last day to Register for Primary Elections
November 2nd – NYS General Elections
Importance of Local Government

What value does Local Government have for you?

Local Government provides ALL New Yorkers with a quality of life that is often overlooked or even taken for granted.

Most of these services are provided by CSEA members!
…There are over 120,000 CSEA members working in Local Government providing these essential services.

…But only 1 out of 3 members VOTE in Local Elections

We can do better!
We will update this page throughout 2021 with information related to Local Government Elections, including information on registering to vote, endorsed candidates, and early voting.  Come back often!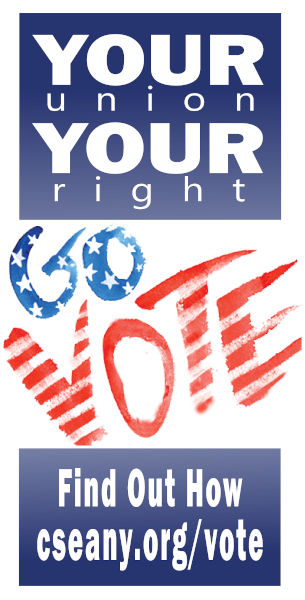 Click on the Region below to view the complete list of endorsed candidates
Region 1 - Long Island Region
Suffolk County Special Election – May 25th
Endorsed Jim Mazzarella for Suffolk County Legislature
Region 2 - Metropolitan Region
Region 3 - Southern Region
Region 5 - Central Region
Region 6 - Western Region