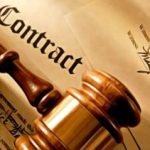 Lockport – On August 18, a tentative agreement between CSEA and the City of Lockport was approved by the city Common Council and CSEA membership, ending a contentious contractual stalemate that lasted more than nine years. CSEA represents more than 30 white collar workers in the bargaining unit.
"CSEA members have not had a cost-of-living increase for almost a decade," said Dom Luna, CSEA Labor Relations Specialist. He added, "We are thrilled to announce the employees of the bargaining unit will now get a wage increase, the first since 2013 and a new contract that begins January 1, 2015."
Highlights of the deal include no increase in health insurance premiums for existing employees and new hires will contribute 10 percent. A one-time stipend of $3,000 will be distributed for members who were employed with the city from January 1, 2021.
Additionally, CSEA members will receive a four percent raise for 2021 and will garner a 2 percent wage hike every year until the contract expires December 31, 2026.
-Ove Overmyer