ALBANY — With New York's financial crisis now behind us due to the securing of needed federal aid, CSEA has been pushing forward with negotiating the next contracts for State Executive Branch workers.
The previous contracts covering the Administrative Services Unit (ASU), Institutional Services Unit (ISU), Operational Services Unit (OSU) and Division of Military and Naval Affairs (DMNA) bargaining units expired in April 2021, but negotiations had to be put on hold due to the economic upheaval the pandemic created.
Now, the stage is set for negotiations to resume in earnest, after much of the preparatory work has been completed.
Earlier this year, CSEA's State Negotiating Team sent out an online survey to all State Division members with valid email addresses on file. Thousands of online surveys were returned, along with hundreds of paper copies. The survey was followed up with more than 80 meetings held virtually and in person throughout the state, in a "listening tour" to allow Team members to hear from members about their concerns and negotiating priorities.
Since then, our union's Negotiating Team members have reviewed the results of the surveys and listening tours and have been meeting virtually to discover what they learned. It's not at all surprising that the priorities for the overwhelming majority of members had to do with securing decent wage increases and not having to absorb further health insurance cost increases.
Most recently, the CSEA Negotiating Team has been meeting to turn conceptual proposals into actual proposals that will be shared with management's team when they meet at the negotiating table.
In late October, CSEA President Mary E. Sullivan sent a letter to Gov. Kathy Hochul notifying her our union was prepared to begin negotiations and requesting their team start scheduling meetings with ours.
To keep union members informed throughout the process, we've created a member-only web page at: cseany.org/state-contract-negotiations. Members will have to be logged into CSEA's website to access this page. When they do so, they can learn about the process, meet the team members, read the latest updates and be able to subscribe to receive weekly email updates throughout the remainder of the negotiations process.
"Our team is ready and eager to get to the negotiating table, and bargain for a contract that treats our Executive Branch workers with the respect and fairness they deserve," Sullivan said. "We are really looking to our new governor to take a leadership role in recognizing their essential work with a decent contract that acknowledges their dedication and sacrifice throughout the past few years."
— Mark M. Kotzin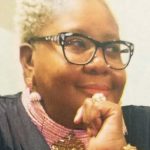 "Our union's team is getting together to negotiate a contract on behalf of all CSEA members who work for the state. We're on the battlefield for labor, and we're prepared and ready to meet the governor and demand what we think is fair and necessary for a brighter future for our members. The struggle is ongoing and may be prolonged, but we're equipped and ready to fight for fairness, justice and equality.
One of the big issues we've been facing is retention, especially our members who work for OPWDD and OMH, who work at 24-hour facilities every day, not knowing what time they'll be going home due to staff shortages. They might have to stay three to five days consecutively. This is preposterous. We must find a way to hire more staff.
We must emphasize and enlighten management about the value of essential state workers. We must be respected and be paid adequately for the work we do. CSEA members are the fuel that's needed to run the engine of New York State effectively and efficiently."
— Faye Wilkie-Fields, Chair, Institutional Services Unit (ISU), direct support assistant, Brooklyn Developmental Center, Brooklyn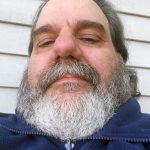 "It is vital that the voices of the members are heard on the issues that affect them each and every day. We heard the voices of the members in two ways, through surveys and listening tour events.
The surveys were sent out electronically to members with personal emails on file and asked questions about issues from past negotiations that were relevant to the members. This allowed members to let us know the importance of those topics in forming conceptual proposals for our negotiations. Even though we would have liked to see a higher rate of return, we still received thousands of surveys and were able to get a good sense of people's priorities as we head into negotiations.
It was also good to hear from members face-to-face in our listening tours about the challenges they are facing in their individual agencies and what solutions might be possible.
The staff and Negotiating Team are committed to work on behalf of the membership to get the best contract possible."
— Mike Garfolo, Chair, Operational Services Unit, Highway Maintenance Supervisor 1, state Department of Transportation, Saratoga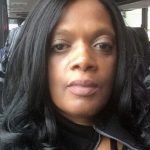 "Our team spent the summer going across the regions hearing from members in all our bargaining units about what was important to them and what they would like to see changed in our next contract. We really wanted to understand their needs. We reveled in this opportunity to engage with our fellow members and hear the many important items they brought up. The voices of our members who we met with were explicit and indispensable. We reviewed their feedback and used it to formulate the proposals we'll present to the State."
— Shana Davis, Chair, Administrative Services Unit (ASU), taxpayer service representative 1, Taxation and Finance, Albany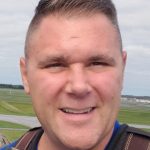 "In DMNA, we represent workers at National Guard and other military bases around the state, providing very specialized support services, including maintenance, firefighting, clerical and security needs at these locations. I'm excited and proud to represent the needs of our members in the DMNA across the state during the negotiating process."
— Jason Allen, general mechanic electrician, state Division of Military and Naval Affairs, Syracuse
Meet the CSEA Negotiating Team
Administrative Services Unit:
Shana Davis, Chair, Taxation & Finance, Capital Region
Linda Wiedemuth, Department of Motor Vehicles, Long Island Region
John Montelbano, Taxation & Finance, Metropolitan Region
Marvina Queenie, Department of Motor Vehicles, Metropolitan Region
Diane Burton, State Insurance Fund, Central Region
Jolene Radley, Department of Corrections and Community Supervision, Central Region
Angela Zitto, State University of New York, Western Region
Stephanie Teachman, State University of New York, Western Region
Institutional Services Unit:
Faye Wilkie-Fields, Chair, Office for People With Developmental Disabilities, Metropolitan Region
Arnold Jones, Office of Mental Health, Long Island Region
Howard Crawford, Office of Children and Family Services, Southern Region
Dave Gurney, Office of People with Developmental Disabilities, Capital Region
Barry Richards, Office of People with Developmental Disabilities, Central Region
Lovette Mootry, Office of Mental Health, Western Region
Operational Services Unit:
Mike Garfolo, Chair, Department of Transportation, Capital Region
Jonathan Brown, State University of New York, Metropolitan Region
Alicia Bodmer, Environmental Conservation, Capital Region
Mark Poupore, State University of New York, Central Region
Nick Arnold, Office of Mental Health, Western Region
Chris Kerrick, Department of Transportation, Western Region
Division of Military and Naval Affairs (DMNA):
Jason Allen, DMNA, Central Region
Get the latest contract updates!
State Executive Branch workers can visit our new page to read about the latest developments in contract negotiations. While there, you can sign up for weekly email updates to be delivered right to your inbox!
*Your CSEA Member ID is required to signup for our weekly updates — get it online at: https://cseany.org/csea-member-id-lookup