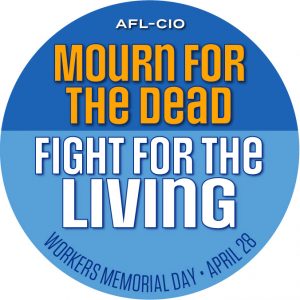 On April 28, CSEA and other unions around the world will observe Workers Memorial Day.
First observed in 1989, Workers Memorial Day is an opportunity to remember those who have died or become seriously injured while doing their jobs. The AFL-CIO chose April 28 to coincide with the anniversary of the Occupational Safety and Health Act's April 28, 1970, passage.
In addition to remembering fallen workers, we also use Workers Memorial Day to renew our ongoing commitment to safe and healthy workplaces. Many workplace deaths are preventable, and we will continue to fight until everyone can do their jobs safely.
While unions have been key to securing safer and healthier workplaces, there is still much work to do to ensure workplace safety. The COVID-19 pandemic has highlighted the great need for safer jobs. Throughout the pandemic, unions led the fight for stringent safety measures in workplaces across the country, including securing personal protective equipment, proper ventilation and measures to promote workplace social distancing.
This year, CSEA remembers the following members who passed away while doing their jobs: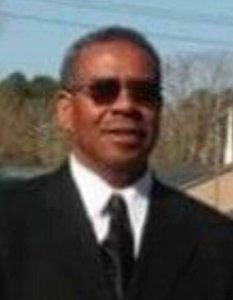 In Memoriam
Henry Owens, 67
July 25, 2021
Henry Owens, 67, passed away July 25, 2021, two days after sustaining injuries while on the job at Sanitary District No. 1, which serves the Town of Hempstead.
Owens, who had been employed as a sanitation worker at the district for about 40 years, was doing sanitation duties during the early morning hours on July 23, 2021, when his vehicle was struck by a semi tractor-trailer. He sustained serious injuries and was taken to a local hospital, where he died two days later.
In Memoriam
Robin P. Alvarez, 59
March 8, 2022
Robin Alvarez, 59, passed away March 8, 2022, while on the job as a bus aide at the Arlington Central School District.
She was riding as a passenger in a vehicle that collided with a New York State Police sport utility vehicle in the Town of LaGrange in Dutchess County. CSEA and PESH are investigating the incident.