VALHALLA — Our Westchester Medical Center Unit members recently approved a new contract, with workers voting overwhelmingly to approve a five-year deal that includes a yearlong extension of a no-layoff clause that was part of the previous contract.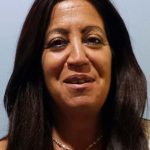 It took just a few sessions for management and our union to come to an agreement, Westchester Medical Center Unit President Sue Fontana said, a vast change from the more challenging circumstances unit leaders encountered when negotiating previous contracts.
"The relationship we have built with management definitely helped us during the negotiations process," said Fontana. "Both sides have worked to rebuild a good working relationship after some difficult years. With the process being so smooth this time, we were able to have our members ratify the contract before the current one expired."
The agreement includes wage increases for each year of the contract, an additional salary step and an increase in longevity pay. Once both sides reached an agreement, our officers and staff worked quickly to ensure members were able to vote on the deal Dec. 21.
Fontana said that the quality contracts our union has negotiated over the years has played a key role in attracting top-notch staff, contributing to Westchester Medical Center's reputation for excellence and specialized services.
"We have members helping to provide many of the unique services we have," Fontana said. "We have people working in the transplant center, the burn unit, the neonatal intensive care unit. Our cardiac care unit is one of the best and our pediatrics staff members are amazing. We have members working in the child life department of the Maria Fareri Children's Hospital, who do an amazing job for children and families dealing with some of the most serious illnesses."
With our union's member engagement efforts helping to highlight the benefits of working in a unionized job, Fontana said CSEA members at the hospital recognized the importance of locking in a solid contract.
"We got a lot of thank yous," Fontana said. "People were happy to have it done before the end of the year and they saw that we worked hard to make that happen."
— Jessica Ladlee