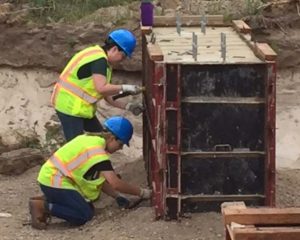 New York state will be saving millions of dollars in the years to come, thanks to well trained and highly skilled CSEA members and the state Department of Parks, Recreation and Historic Preservation management's smart decision to have public employees train and do this work.
At Robert Moses State Park in Suffolk County, where CSEA members recently installed numerous solar panels, the annual energy savings is estimated to be at least $120,000 each year at this park alone.
CSEA Long Island State Park Commission Local member Kevin Bollinger is a career solar power system installer now working for the state. He enjoys transitioning new staff from their classroom training into the field.
He said the recently completed Robert Moses State Park Solar Project is the largest he's seen since he began installing solar power systems more than seven years ago. It is the 13th solar installation by state park CSEA members to date, as well as the largest array constructed on public land by public workers in the country.
Coming in at more than 1,200 feet long, the largest section of the park's solar system is 2,432 solar panels installed on 304 poles spanning the Long Island Sound beach.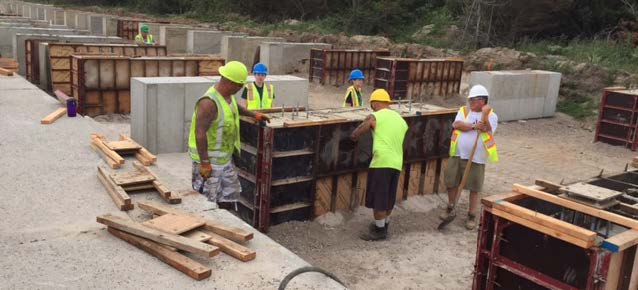 "It took about eight months to complete," Bollinger said. "We worked through extreme weather on the beach. Temps are higher and lower. Winds are higher too, but it was worth it. It's impressive to see how much money it can save and benefit everyone in the long run."
With each project, the team is increasing their ability and proficiency at installing the panels. The Robert Moses project dwarfs the second largest installation completed at Fort Niagara last year, a 50-kilowatt (kW) system.
The new array pioneers with a 693kW system that generates an astounding 920 megawatt hours of electricity each year. The array now makes Robert Moses the first electric energy neutral park in the country, meaning it doesn't cost the state any money to operate. Any additional power generated is fed back to the electric grid operated by energy company PSEG Long Island.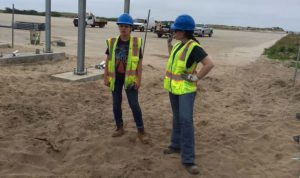 CSEA member Kristin Del Belso, a seasonal sustainability coordinator at the state Department of Parks, Recreation and Historic Preservation, helped Michael Wise, director of energy and sustainability at the state Parks department, coordinate the Long Island project at the Albany office. She also traveled to Robert Moses, using her specialized training to operate the boon lift and physically install the panels.
"It was incredible to be a part of a project that not only strengthens the park's energy and sustainability but it strengthens the future of the state as a whole," Del Belso said.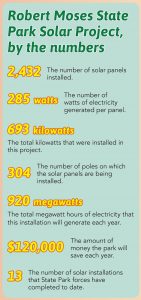 Besides the benefit of cost savings to the state, the panels are American made and locally supplied in Buffalo. The training members receive is also delivered at the State University of New York's Alfred State College and Hudson Valley Community College's Workforce Development Institute.
"Our solar installation work continues. We are excited and eager to get that next call telling us what is next," Bollinger said. "We are currently working on bringing each building in the parks to energy neutral with its own set of panels on each roof, and we are also converting vending and parking machines to solar power. It is satisfying thinking about what we've done, and knowing there is much more to come in the future."
— Jill Asencio