'He wanted to ensure that no worker got hurt, sick or killed on the job'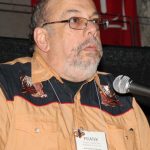 MANHATTAN — When it came down to protecting and promoting the safety and health of CSEA members and other workers, Frank Cosentino wasn't anything if not frank.
Cosentino, 67, chair of our union's Statewide Occupational and Health Committee and a Metropolitan Region activist, passed away on July 18.
His work on behalf of workplace safety and health had an impact that goes far beyond our union.
"Frank dedicated his life to fighting to ensure that all working people are able to do their jobs safely, including being able to work in a safe, clean environment," CSEA President Danny Donohue said. "His efforts were key to our workplace safety and health staying strong. On behalf of our union, I extend our deepest condolences to all of Frank's loved ones."
"[Cosentino's] work on safety and health as the Metropolitan Region Committee chair and as chair of our union's statewide Safety and Health Committee helped to save the lives of many workers," said CSEA Occupational Safety and Health Specialist Jeff Hyman.
Cosentino, who served as treasurer of our New York City State Employees Local, was a CSEA member for 37 years and worked for the New York State Liquor Authority as a mailroom supervisor.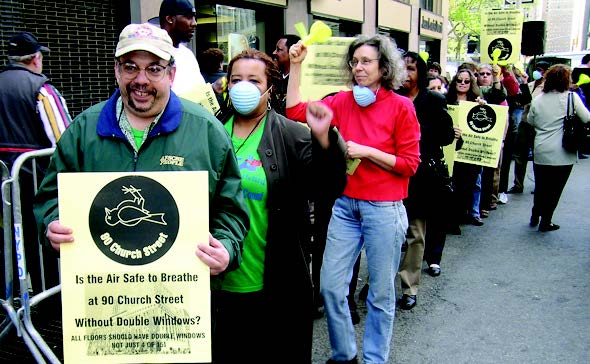 Attacks spark activism
Cosentino was also a 9/11 survivor, working near the World Trade Center. He witnessed the horrors of that infamous day.
His passion for safety and health was sparked by the events of that day and he worked tirelessly as a part of the 90 Church St. Coalition to fight for the rights of workers and residents exposed to the toxic substances at 90 Church Street and Lower Manhattan.
During his tenure as chair of our Metropolitan Region and statewide occupational safety and health committees, the committees tackled asbestos awareness, the OSHA 10-hour training, mold and indoor air quality issues through classes.
"Frank helped coordinate these classes and trainings so that our members could prevent occupational illness and death," said Hyman. "Frank embodied that. He wanted to ensure that no worker got hurt, sick or killed on the job."
Members, activists and officers throughout CSEA mourned his unexpected passing and also paid tribute to an activist whose dedication and contributions, especially in the area of safety and health, will have a positive and longstanding impact on the union and the well-being of members.
"Frank was a truly committed CSEA activist," said CSEA Metropolitan Region President Lester Crockett.
"Whether it was a health and safety concern of issue or promoting an issue at his local, he was a pillar in our region and in our union."
Cosentino's longtime friend, New York City State Employees Local President and Metropolitan Region Executive Vice President Vincent Martusciello, spoke at length about Cosentino and shared memories of a life well-lived.
"As our local treasurer, Frank was honest and meticulous," Martusciello said. "He was also compassionate and self-sacrificing. We spoke on a daily basis about family, politics, the world around us and specific union matters and how we could make our union better."
Martusciello recalled how Cosentino doted on a co-worker, Roland, for most of his career. Hired by the state and protected by state law, Roland, who has developmental disabilities, was a talented musician who shared many of Cosentino's musical interests.
"[Frank] was like an older brother to him," said Martusciello. "Frank taught him about music from the 50s and 60s and would also assist him with his dress and hygiene."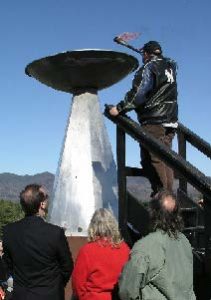 A lifelong fan of the New York Yankees, Cosentino also amassed over 2,000 DVDs of old movies and television shows like Abbott and Costello and the Honeymooners. Martusciello and others recalled his quirky humor and how Cosentino would often mimic the lines and impersonate the voices of famous actors and personalities.
"Our members are going to miss his personality," said Martusciello. "He never got angry at members. He would try to explain where they went wrong or what they should have done, but he was never vindictive. He handled himself professionally."
The elder of two brothers, Cosentino also cared for his father for many years and was looking forward to retiring by the end of the year to spend more time with his family and to do some traveling.
"We've lost an invaluable person," said Martusciello. "Someone who was kind, compassionate and was always concerned about the needs and struggles of others."
— David Galarza