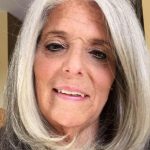 CSEA is mourning the loss of Westchester Community College Unit President Carol Ann Zavarella- Vasta, 65, who died unexpectedly Jan. 8.
Zavarella-Vasta was CSEA unit president at the college since 2014, stepping up after serving several years as vice president. She helped lead the unit through several years of challenging negotiations, with an agreement finally being implemented once County Executive George Latimer took office in 2018, and just recently helped settle the unit's newest contract.
In addition to serving as a unit officer, Zavarella-Vasta was a delegate for both the Westchester County Local and the Westchester- Putnam Central Labor Body. She was a graduate of the CSEA Labor Education and Development (LEAD) program.
A CSEA member since 2001, Zavarella-Vasta worked as secretary to the dean of student life at the college. She was known for being a positive source of encouragement to the many students and staff members she encountered at the college.
Zavarella-Vasta is survived by her husband, Anthony Vasta; her sister and brother-in-law; three stepchildren; two grandchildren; and her niece and nephew. Visitation was held Jan. 14, followed by a Mass of Christian Burial on Jan. 15 at St. Augustine Roman Catholic Church in Ossining.
— Jessica Ladlee