PAWLING — Vinny Valentino transports the most precious cargo there is, and he's been doing so safely for the past 37 years.
Valentino, a CSEA member at the Pawling Central School District Unit, was recently named 2018 School Bus Driver of the Year by the Dutchess County Traffic Safety Board.
Valentino has worked seven years in Pawling, and had previously driven a bus in the Bronx. All of his time behind the wheel has been accident-free.
"Vinny is incredibly deserving of this award," said Pawling Central School District Unit President Jeff Stevens.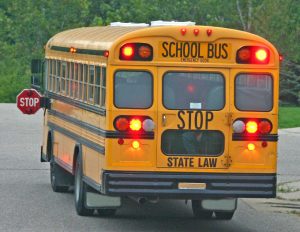 "Safe driving is his No. 1 priority, and he's earned the trust and respect of our students and their parents over the past seven years."
Also among the attendees at the presentation were Dutchess Educational Employees Local President Scott Rajczi and Pawling Central School District Unit Executive Vice President Kevin Richard and Dutchess Educational Employees Local Treasurer and Pawling Schools Unit member Tammy Fielding.
This is the 17th year that the Dutchess County Traffic Safety Board has presented this award, with a number of CSEA members from other school districts among the previous honorees. It is timed to coincide with Operation Safe Stop, a day when police across the state step up enforcement of drivers illegally passing school buses, especially in areas where school bus drivers have reported a history of drivers passing stopped buses with flashing red lights.
This year's award presentation was filled with fanfare, with Dutchess County Sheriff Butch Anderson, high ranking officers from local police departments and many of Valentino's co-workers gathering in the bus garage as he was presented with a plaque and gift certificate to the Culinary Institute of America restaurants in Hyde Park.
— Jessica Ladlee