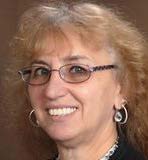 WHITE PLAINS — Westchester County Unit President Karen Pecora is our PEOPLE recruiter of the month for February, recruiting 20 new members.
While Pecora is new as a PEOPLE recruiter, she is a veteran CSEA political activist who credits strong CSEA member involvement for Westchester County Executive George Latimer's landslide victory last November. Latimer, a longtime friend of labor, unseated incumbent Rob Astorino.
"In our case, being a PEOPLE member means we're making an investment in our quality of work life," Pecora said. "Just a few days into the new year, County Executive Latimer allowed our members to go home early because of a bad snowstorm. I don't recall us ever being allowed to leave for the past eight years. It's hard to ask members to contribute more money, but we just saw how political action and electing labor-friendly candidates can affect our daily lives."
Another new PEOPLE recruiter, Westchester Medical Center Unit Secretary Ruben Bastell, also had an impressive month. He signed up 18 new PEOPLE members during a recent recruitment drive at the hospital.
— Jessica Ladlee