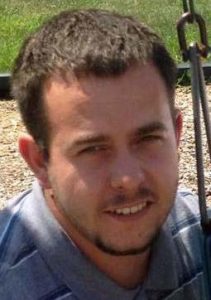 CSEA activist Sean Spillman, a delegate for the Rockland County Local and member of the Town of Ramapo Unit executive board, died Sept. 29 at Westchester Medical Center as a result of a tragic pedestrian accident. He was 28.
Spillman, son of former longtime Rockland County Local President Brian Spillman, died after he was hit by a passing vehicle as he stood near a truck parked on a residential street in the Town of Ramapo. Brian Spillman was with his son at the time of the accident and sustained minor injuries.
The younger Spillman, an auto mechanic, worked nearly 10 years for the Town of Ramapo. He is survived by his parents, Brian and Margaret Spillman; sister, Briana; wife, Sarah; and two young children, Leah and Noah.