EAST SYRACUSE — CSEA is preparing to bid a fond farewell to our Central Region President Colleen Wheaton.
Wheaton, currently serving in her third term and 10th year as Central Region president, will retire at the end of the month, capping a career that includes about 30 years of activism in our union.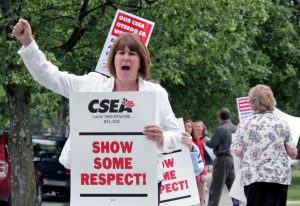 She began her union involvement in the late 1980s while working as a secretary at SUNY Potsdam. She moved up our union ranks, serving as the local's 2nd vice president and later local president.
In 2006, she was appointed as Central Region's recording secretary, a position she held until she was elected region president in 2008.
She also held numerous committee and board positions at all levels of our union, including serving as chair of CSEA's Statewide SUNY Labor-Management Committee, and as a delegate to the AFL-CIO's Jefferson/Lewis/St. Lawrence Counties Labor Council. She currently serves as executive vice president of the Central New York Area Labor Federation.
Along the way, she built an impressive resume, graduating from CSEA's first Leadership Education And Development (LEAD) Program class in 2005, the New York State AFL-CIO Cornell University Labor Institute in 2006 and the Harvard University Trade Union Program in 2011.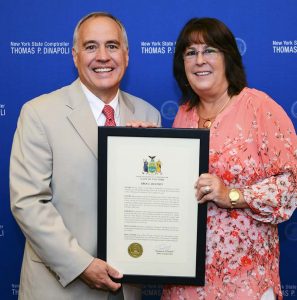 She was also honored for her union activism, being presented with CSEA's highest honor, the State Division Mission Achievement Award in 2004, and a proclamation from State Comptroller Tom DiNapoli in 2016.
During her years as Central Region president, she focused on keeping the region innovating, living up to the region's motto, "Leading the way in CSEA," as well as maintaining teamwork between union officers and our professional staff to advance union goals.
Those approaches led to many successes for the Central Region, including repeatedly being honored with the President's Polar Cap Award for the highest fundraising totals for the Special Olympics Polar Plunge, as well as the PEOPLE Cup Award.
She also led our union through multiple successful fights to stop correctional and mental health facility closures throughout Central New York, as well as many local budget, contract and layoff fights.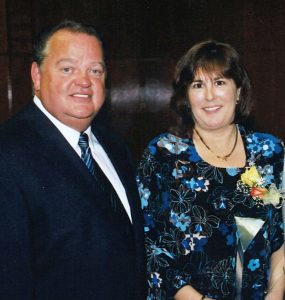 "Colleen Wheaton has been a leading voice not only for working people in Central New York, but for all workers across the state," CSEA President Danny Dohohue said. "She doesn't back down and uses her voice to help our union stay strong. We will miss her, but Colleen is always a member of our CSEA family."
Wheaton said she will miss regularly interacting with our union family.
"I will miss the fights, and all the friends I've made, and I'd like to thank everyone for their support over the years," she said. "Just because I'm retiring, I am not leaving CSEA. I will remain union strong forever."
— Mark M. Kotzin