SYRACUSE — CSEA, which represents about 2,400 Onondaga County workers, is proudly endorsing Ryan McMahon for County Executive and Matt Beadnell for County Comptroller in the general election on November 5.
"Over the last year, we have worked side by side with Ryan to improve working conditions and morale of the county workforce. Ryan understands the importance of the work our members do every day," CSEA Region President Ken Greenleaf said. "We know Ryan will collaborate with our county workforce to make sure they continue to deliver the best services for county residents, and we are proud to support him with our endorsement."
CSEA Onondaga County Local 834 President Dan Vadala, who represents the union's county workers, said that McMahon understands the importance of allowing the workforce to have a voice and a seat at the table.
"Ryan has built an inclusive environment for the workforce; meeting with our members throughout the county and providing them an opportunity to share their ideas with his administration. We have more work to do, but there is no question of the progress we've made in the past year," Vadala said.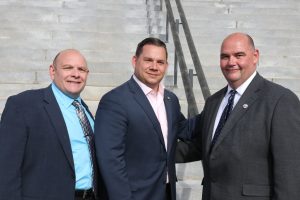 For more information on the endorsement of Ryan McMahon, click here.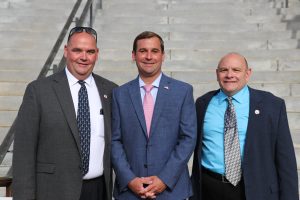 For more information on the endorsement of Matt Beadnell, click here.
Haven't registered to vote? Stop by the region office to fill out a voter registration form or register online.
Watch the full announcement below: