EAST SYRACUSE — Following the retirement of Colleen Wheaton, former Executive Vice President Ken "Kenny" Greenleaf has moved up to the position of our Central Region president.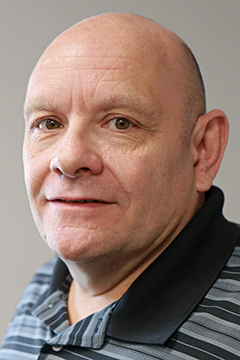 Greenleaf has been a longtime activist and leader in our union. He began his union career president in our Hannibal Central School District Unit, where he has worked for 34 years, and worked his way up the union leadership ranks over the years to hold positions at the Local, Regional and Statewide level.
In his inaugural president's message, Greenleaf focused on his style of leadership.
"Moving forward,I will lead with Integrity, Honesty and Loyalty — the same values I have always led with. I will continue to try and inspire others by setting a good example, and providing an atmosphere of mutual respect, support and clear communications," he wrote.
Our Central Region welcomes President Greenleaf to his new role.