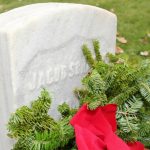 Steuben County – On a cold and damp December morning, complete silence fell over a crowd of more than one thousand people at the Bath National Cemetery, as veterans and volunteers bowed their heads to honor past and present members of the United States Armed Forces. Among the throng were dozens of CSEA members ready and willing to show support for the national effort, many who traveled more than one hundred miles to volunteer.
The Wreaths Across America effort is anchored by several wreath-laying ceremonies at Arlington National Cemetery, as well as more than 1,400 additional locations in all 50 U.S. states, at sea and abroad. This year's theme was "Be Their Witness," and the mission is to remember the fallen, honor those who serve and teach children the value of freedom.
After a brief ceremony ending around 12:30, the crowd politely assembled behind two large moving vans that sheltered more than 5,000 Christmas wreaths destined for nearby headstones of fallen heroes of yesteryear. One by one, green Christmas wreaths tied with red bows began to dot the rolling hills of the cemetery. Organizers say they placed nearly 4,800 wreaths in just over two hours.
CSEA Western Region President Kathy Button said, "When we heard about the program this year, there was no doubt we wanted to be part of this. It is a terrific way to honor our veterans past and present. I am so proud of our CSEA membership for volunteering today. It was truly a humbling experience."
The Wreaths Across America project started in Maine in 1992 when the family who owned the Worcester Wreath Company found themselves with a surplus of wreaths nearing the end of the holiday season. They realized they had an opportunity to honor our country's veterans and arrangements were made for the wreaths to be placed at the Washington Arlington National Cemetery in one of the older sections of the cemetery.
The Bath VA Medical Center, approximately 80 miles south of Rochester, was established in 1877 as the New York State Soldiers Home. It includes the National Cemetery which was established in 1873. Some markers date back to the Civil War, including the burial plots of five Medal of Honor recipients. The cemetery is still in operation to this day.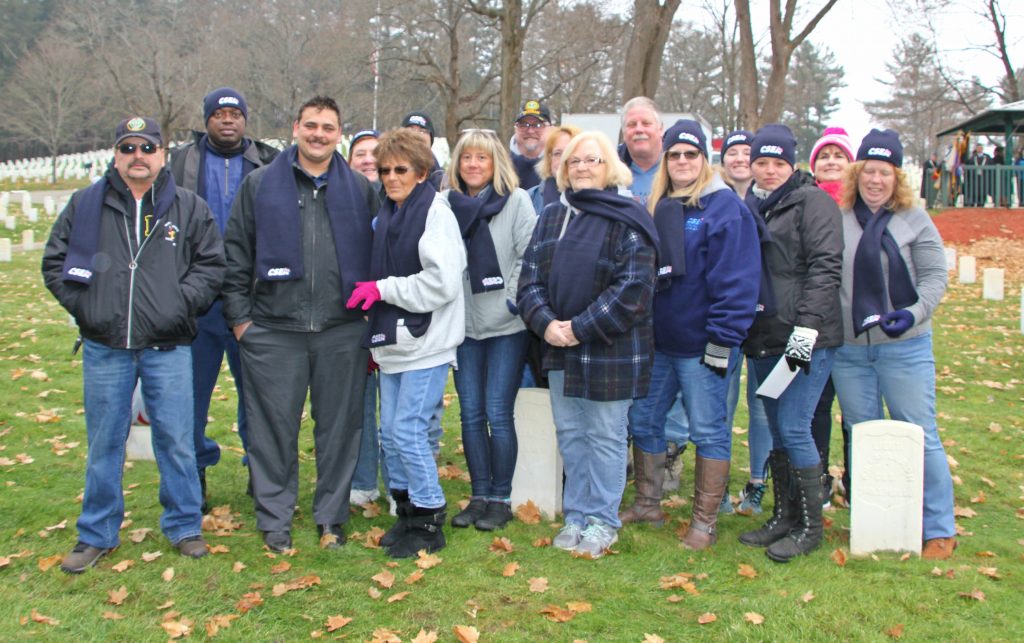 -Ove Overmyer