Press Release
June 7, 2018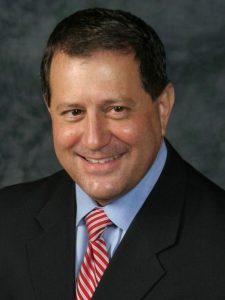 Rochester, NY – The Civil Service Employees Association (CSEA) is pleased to announce that it has endorsed Joe Morelle's candidacy for the 25th Congressional District. CSEA represents approximately 300,000 active and retired, public and private sector employees, including 45,000 members in Western Region 6 which serves Monroe County.
"We are pleased to announce this endorsement of Joe Morelle for Congress," said Flo Tripi, Western Region President. "Joe has been a good friend to labor over his many years in public service. His strong record of delivering results for our community makes him the best choice to continue the legacy of Louise Slaughter."
Morelle, who currently serves as a state Assemblymember representing the towns of Brighton, Irondequoit and parts of the city of Rochester, has spent a lifetime in public service working to advance the best interests of working people. In the Assembly, Morelle has successfully fought for the passage of legislation to raise the minimum wage in New York State, establish paid family leave to ease the burden on our working families, improve access to healthcare for all people, bring millions of dollars in infrastructure improvements to our area, and increase workforce development training to ensure individuals have the skills and training they need to be successful.
Tripi added, "The labor community has reached a consensus— Joe Morelle is the best candidate to represent us in Washington. There is no doubt he will hit the ground running." Morelle has received more than 20 organizational endorsements, including every major trade and service union in New York State.
Contact:
Ove Overmyer, Spokesperson
CSEA Western Region
585-354-1613
ove.overmyer@cseainc.org
 
# # #
The Civil Service Employees Association (CSEA) is one of the largest and most influential labor unions in New York State. CSEA represents approximately 300,000 members in both the public and private sector who work for or worked for state government, county government, local municipalities, school districts, library systems, college and universities systems plus health and child care facilities. Formed in 1910, CSEA has improved the lives of hardworking New Yorkers for more than a century. CSEA is the largest affiliate of the American Federation of State, County and Municipal Employees (AFSCME), AFL-CIO.