WNY — Every day thousands of motorists inexplicably ignore flashing red lights and illegally pass school buses while they are loading and unloading children. In response to this happenstance, Gov. Andrew Cuomo signed new legislation today, August 6, that authorizes an option to install stop-arm cameras on school buses in order to prevent accidents and ensure safer roads.
The new law allows school districts to install the stop-arm cameras on any and all school buses. The cameras record illegal passing of buses, which can result in tickets and fines for violators.
A statement from the governor's office explained the signing of this bill was in keeping with their social justice agenda. In a prepared press release, the governor's office said, "By signing this measure into law, we are providing school districts the tools they need to hold reckless drivers accountable and advancing New York state's bold initiatives to keep our school children safe."
One survey estimated that nearly 55,000 drivers passed a stopped school bus on a single day in New York, including nearly 700 cases of drivers passing on the side where students were boarding and exiting. This blatant disregard for student safety can result in the worst thing imaginable – the death of a child.
According to official NYS transportation reports, approximately 1.5 million students ride school buses to and from school every year, and out of concern for their safety, it is now illegal to pass a stopped school bus.
CSEA members applaud the signing of this bill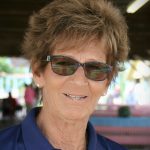 Kathy Button, CSEA Western Region President said this was always a common-sense proposal that will have an outsized impact on the safety of school children, bus drivers, monitors and the general public.
"I applaud our CSEA activists and staff for their political action advocacy regarding this bill," said Button. "We have always been committed to ensuring the safety of everyone while transporting kids to and from school. This legislation will go a long way to making sure that will happen."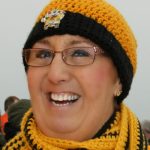 "For years, I have witnessed a general lack of concern by drivers when they approach a stopped school bus," said Clarence Central School District school bus driver Patty Reitz. "Anything we can do to minimize the safety risk for students and school bus employees is a step in the right direction. I applaud our state lawmakers and the Governor for putting the safety of our kids front and center."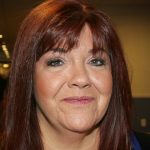 Colleen Clifford, who also drives a school bus for the Clarence Central School District says every time a vehicle illegally passes her school bus it makes her blood boil. She said, "I am very happy we finally got something done in Albany about this issue. For the health and safety of everyone, it just makes common sense to enforce consequences for drivers who willfully put our children and school personnel at risk. I hope all school district employers take advantage of this option and install cameras to school buses as soon as possible."
-Ove Overmyer