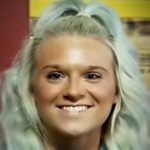 LYONS — A Wayne County 911 dispatcher was recently honored for her role in saving a man's life.
Lesa Osipovitch, a dispatcher employed at the Wayne County 911 Center and a CSEA member since 2018, recently helped save a life by performing dispatcher-assisted Cardiopulmonary Resuscitation (CPR).
On March 4, Osipovitch received a 911 call from a Palmyra resident who reported that her husband had passed out. Acting quickly and calmly, Osipovitch spoke with the caller and determined that the patient was in cardiac arrest.
She not only sent emergency responders to the man's home, but provided instructions to deliver high quality CPR until a field responder arrived.
As Finger Lakes Ambulance and deputies from the Wayne County Sheriff's Office rushed to the scene, Osipovitch remained on the line with the caller providing calming statements and instructions to give the patient the best chance for survival.
After 18 minutes on the line with the caller, a field responder arrived at the patient's side and took over.
The immediate instructions provided by Osipovitch and the efforts of the individual on scene gave the medical crews an opportunity to deliver advanced care when they arrived.
The man was taken to a local hospital and is recovering.
Osipovitch's actions are the result of the strong training that 911 dispatchers receive. All dispatchers in Wayne County are trained to International Academies of Emergency Dispatch standards and certified as emergency medical dispatchers, prepared to respond when needed.
CSEA Western Region President Kathy Button said this story illustrates the talent, hard work and dedication CSEA members execute every day to improve the quality of life for everyone in our local communities.
"We are very proud of Lesa and all of our public safety dispatchers. It's a very difficult job that requires a lot of training and skill," Button said. "We are honored to recognize her achievements and value today by helping saving a life and assisting a family in crisis. It doesn't get any better than that."
-Ove Overmyer