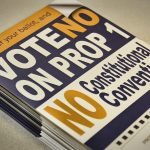 Rochester – On October 25, local labor leaders, elected officials and community stakeholders gathered for a press briefing at the NYSUT Building on N. Union Street to openly share their opposition to holding a NYS Constitutional Convention. The ballot proposition is slated for a vote on Election Day, November 7.
Sponsored by the Rochester & Genesee Valley Area Labor Federation, AFL-CIO, CSEA Western Region President Flo Tripi, RGVALF President Dan Maloney (UAW-1097), Assemblymember Harry Bronson, City of Rochester Mayor Lovely Warren and Metro Justice's Colin O'Malley spoke to the media.
CSEA President Tripi explained a Constitutional Convention is unnecessary, expensive and would jeopardize labor protections like prevailing wage and guaranteed pensions for public employees.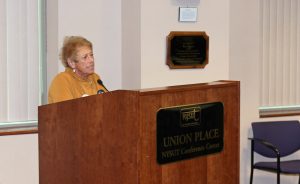 Tripi said, "If a Constitutional Convention is held, it's possible our community's best interest might not even be represented. It would just be a big 'money-grab.' Corporations and special interests could spend millions of dollars to have their lobbyists elected as delegates. These folks could care less about working people."
At the briefing, Mayor Warren reinforced her vision and partnership with the city's labor partners, stating, "A convention poses many risks to the livelihoods of citizens who call Rochester and Monroe County home. It could turn back the clock on our efforts to create more jobs, build safer and more vibrant neighborhoods and better educate our children. I am urging citizens to turn the ballot over on Election Day and vote no to a Constitutional Convention."
Assemblymember Harry Bronson reminded voters a convention would cost taxpayers hundreds of millions of dollars to accomplish what the state legislature is already paid to do. "The state constitution has been amended over 200 times by way of the legislative process," he told reporters. "In this political climate, a convention is totally unnecessary and poses a major risk with no reward for working people."
New York's constitution requires voters have the option every 20 years.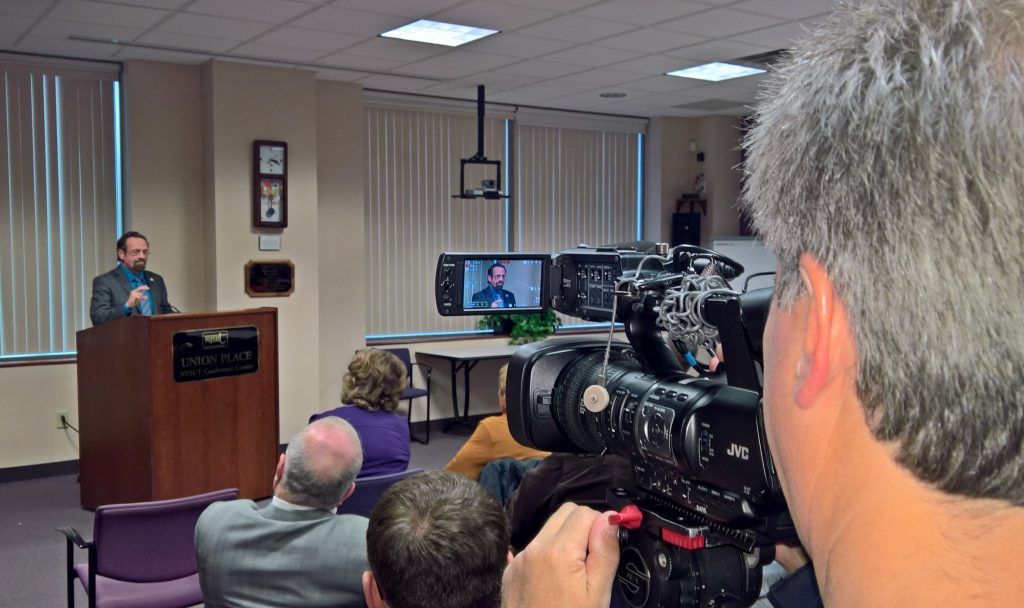 -Story & Photos by Ove Overmyer