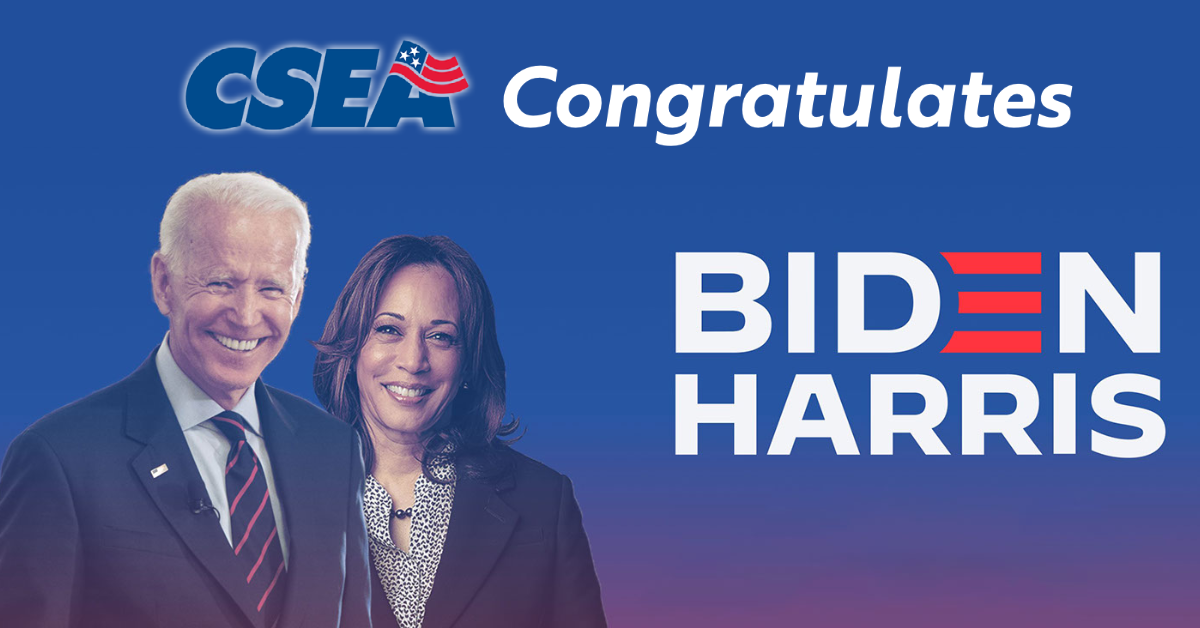 A statement from CSEA President Mary E. Sullivan:

"This is a historic moment in America, with record levels of voter turnout and efforts taken to make sure every voter's voice was heard and every vote counted, despite the pandemic. CSEA is proud to have helped bring about change by electing President-Elect Joe Biden and Vice-President-Elect Kamala Harris. We look forward to working with the Biden/Harris Administration to bring our country together and strengthen the Labor Movement, building a better, stronger, more united America."
Introducing the CSEA VISA® Credit Card!
CSEA is proud to announce the availability of our newest member benefit, the CSEA VISA® Credit Card, powered by CAP COM Federal Credit Union!
CSEA members and their family members have EXCLUSIVE ACCESS to this member-only benefit, offering a fixed rate as low as 8.9% APR*, no annual fee and lots of extra perks!
* APR=Annual Percentage Rate
Coronavirus Information
The COVID-19 pandemic continues to impact workers throughout New York, and CSEA has created an informational page to share accurate information regarding the many labor relations issues that have arisen from workplace closures and implementation of safety protocols.
The staff professionals in our union's Occupational Safety & Health Department have been closely monitoring the situation and providing appropriate guidance to union members. This includes a series of available on-demand webinars, and a section of Frequently Asked Questions.
With school reopening plans being developed in school districts across the state, there is a lot of uncertainty and fear about how we reopen our schools so that they are as safe as possible for school workers, children, and the entire school community.
With that in mind, CSEA has created our Safe@School Initiative, which is designed to be a one-stop-shop of resources regarding school safety during the pandemic.
If you are a school worker, please take advantage of the information on this page to help make sure your school community is protected to the greatest extent possible.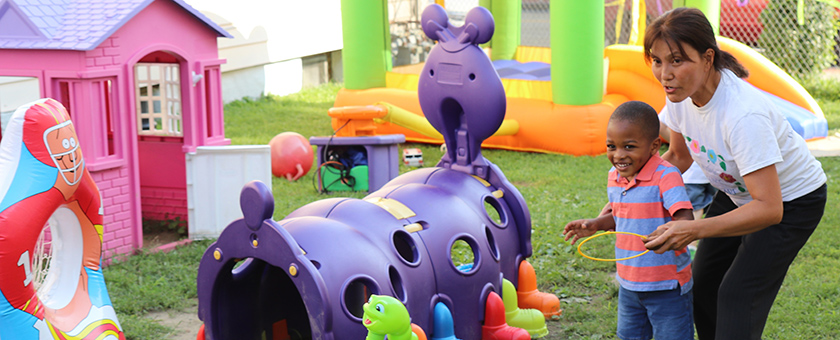 Essential workers: Are you in need of alternate childcare?
If you or any of the members who are performing essential work keeping our state running are in need of childcare, CSEA has been putting workers in touch with members who work as licensed childcare providers. To make such arrangements, call our CSEA/VOICE call center at 877-483-2732.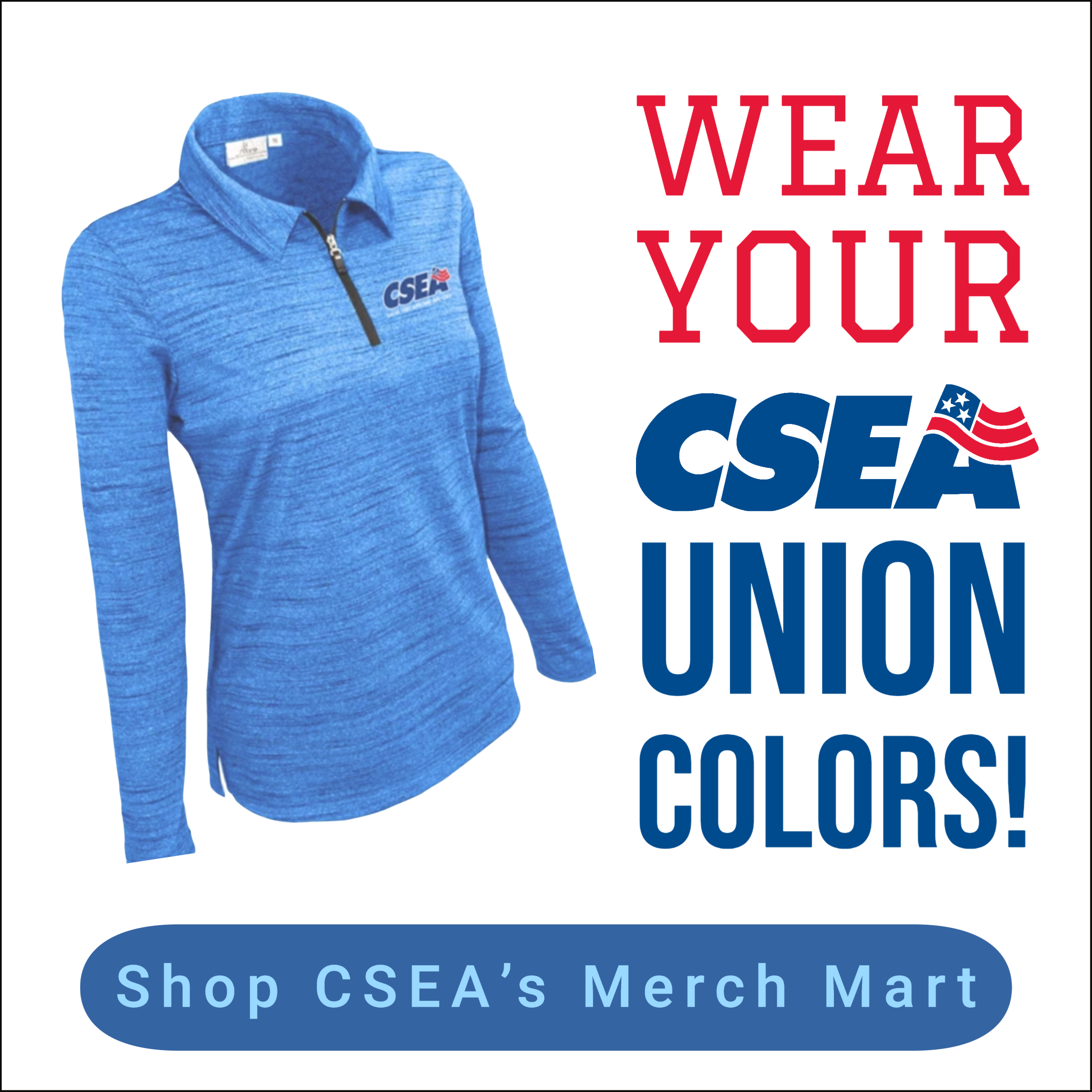 Show OFF your union pride WITH A CSEA SHIRT!
Visit CSEA's Merch Mart today to purchase shirts and hats bearing the CSEA logo which are union-made in the USA and offered through our partner Ethix Merch.
Order today and wear them with pride and show off your union colors!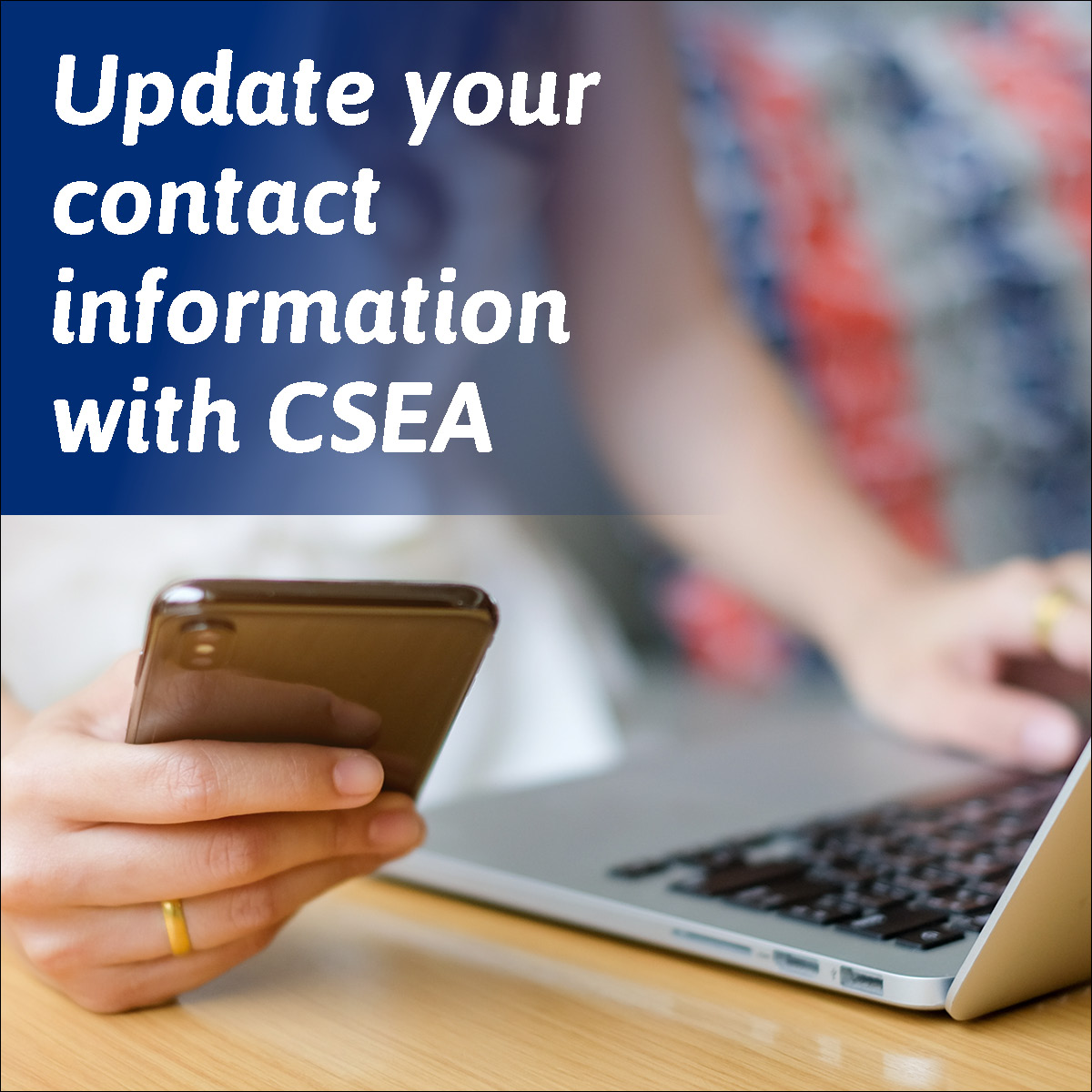 Get our email updates!
If you want to receive our email updates, please make sure we have your current information. If you haven't created your online member account yet, click here. If you've already signed on to our website, login then select "MY CSEA ACCOUNT" in the application dropdown box, and then make sure we have your updated personal email address!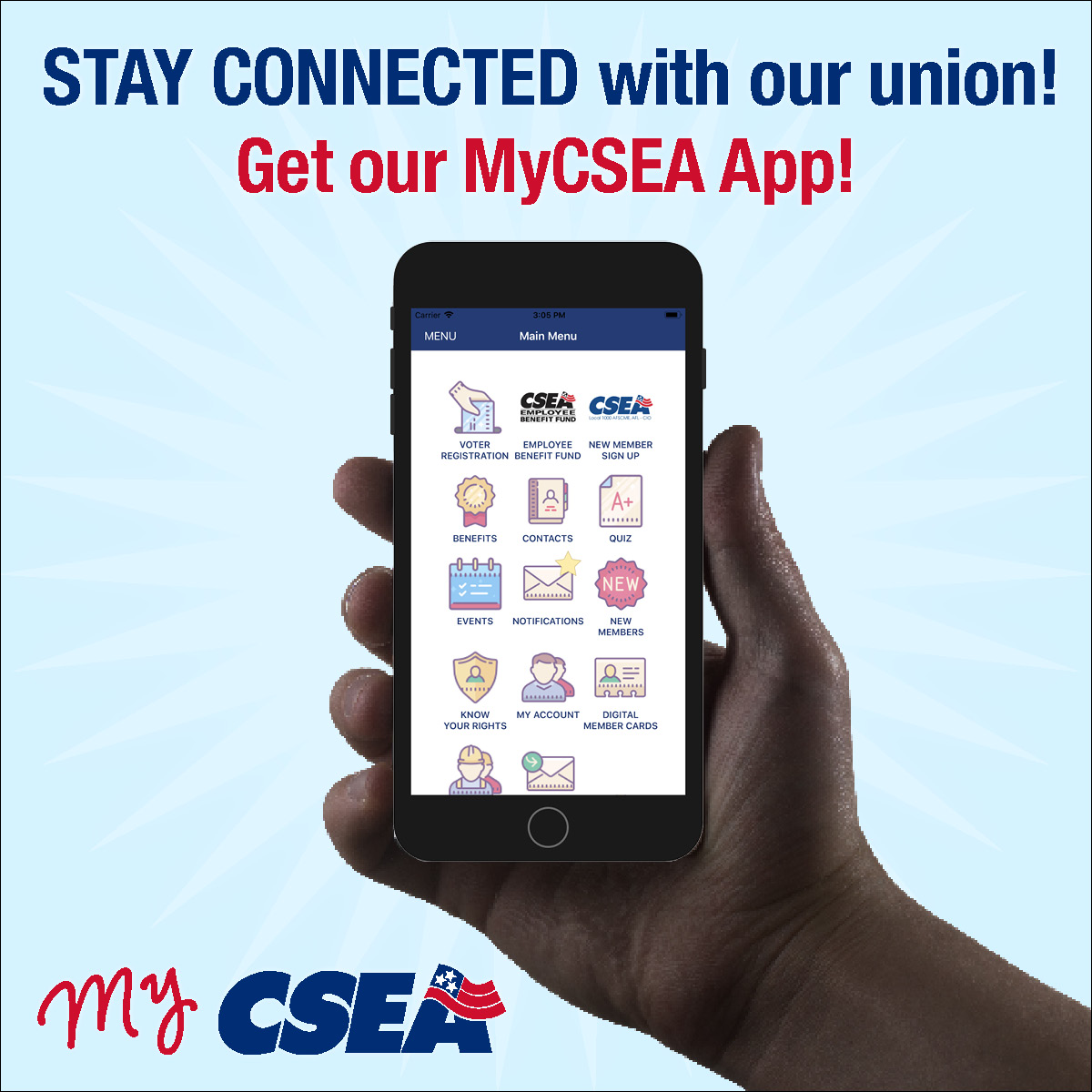 Download the My CSEA smartphone app!
The My CSEA smartphone app, available for Apple and Android devices, keeps you connected to our union and provides important information about your representation and benefits. It's all just a touch away!
Featured union news around our Regions