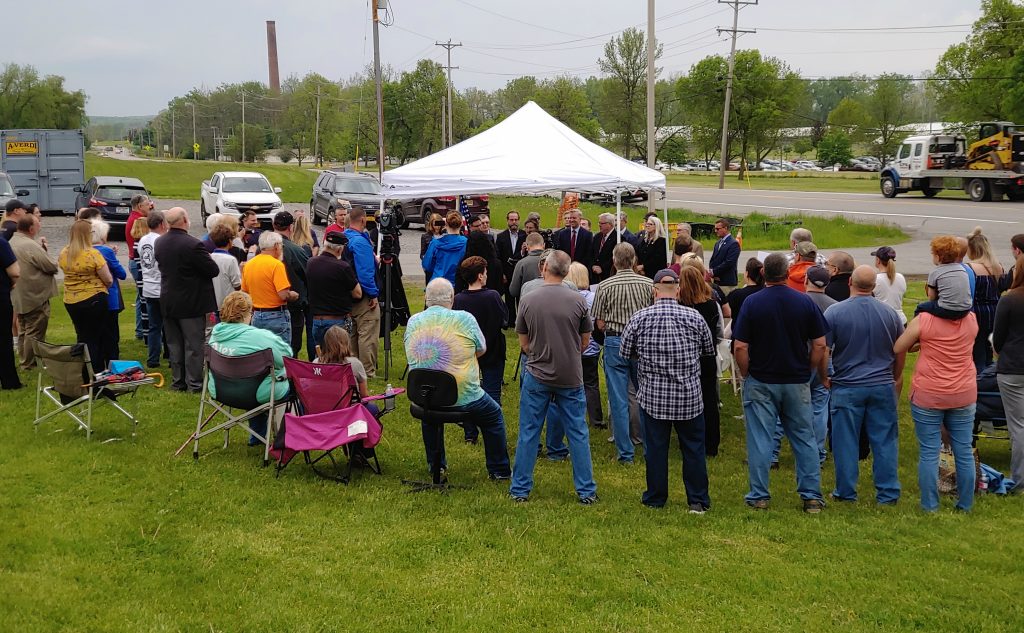 Sonyea – NYS Assemblywoman Marjorie Byrnes (R, C-Caledonia) held a press conference today in response to the NYS Department of Corrections and Community Supervision's decision to close Livingston Correctional Facility. Byrnes seeks to investigate and delve deeper into why the Cuomo administration specifically targeted Livingston Correctional Facility.
Byrnes invited several key stakeholders to address the media today at a morning press conference in front of the prison complex, including CSEA Western Region President Kathy Button. CSEA represents more than 34 employees at the Livingston Correctional Facility and more than 108 at Groveland Correctional Facility, which is located directly across the street.
The Livingston Correctional Facility is presently undergoing a series of taxpayer-funded capital improvements and is at nearly full capacity. It is one of two facilities the governor's office has signaled to the State Legislature that he intends to close in September of 2019. Livingston Correctional is a state-run, medium-security prison that employs 327 employees and houses 806 prisoners.
At the press conference, NYS Assemblywoman Byrnes said, "We understand that the governor was given wide authority to close correctional facilities, but we question the process and why Livingston." She also revealed our tax dollars are presently being spent on recent and current improvements to the facility. She said, "Why close a facility that is near maximum capacity at 92% occupancy? We are very concerned about the impact to the local economy and the hurt this will cause the hundreds of taxpayers who rely on this facility for good-paying jobs."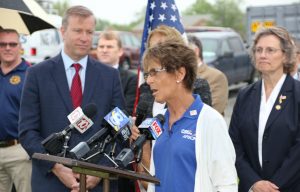 CSEA responds
"First and foremost, CSEA's primary focus is on the welfare of the members and families we represent who will be directly affected by the closures," said Button. She added, "Let me be very clear – CSEA opposes the closure of these facilities and will do everything in our power to make sure our members are held harmless. We want all our members to be able to continue moving forward with their careers in state employment — whether in the Department of Corrections or another state agency."
Dawn Cox, an Office Assistant II and CSEA officer at Groveland Correctional Facility, said she was notified by her employer her job may also be in jeopardy. "I have worked and lived in this community for 11 years. This is home to me and I don't want to leave. I am hoping for the best and preparing for the worst."
Stay tuned to the CSEA Work Force for more news and information about NYS prison closures as it becomes available.
-Story, photos & video by Ove Overmyer