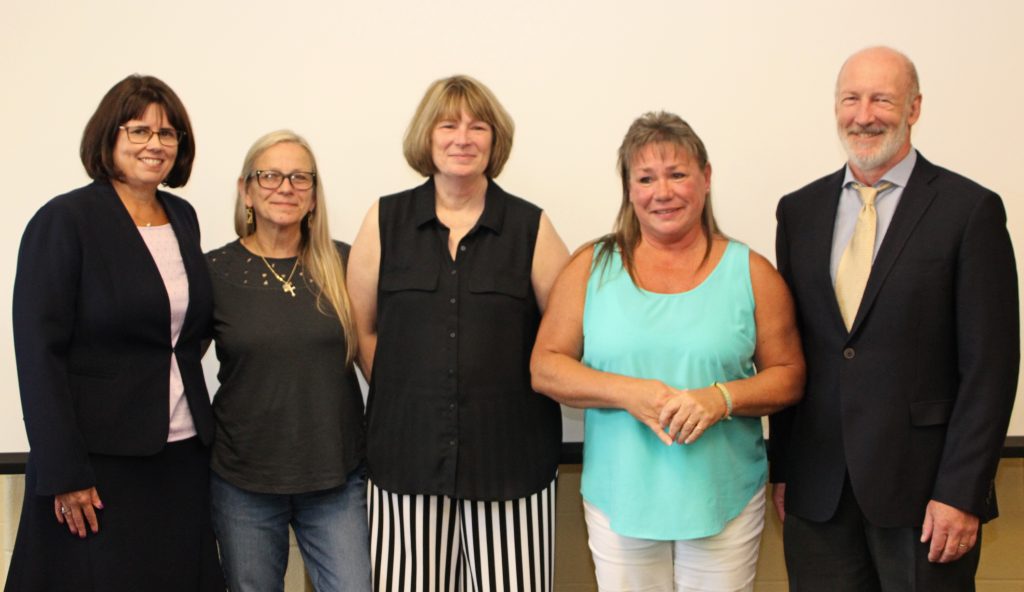 Rochester – On September 9, NYS OPWDD Commissioner Dr. Theodore Kastner kicked off a week-long salute by hosting the first Direct Support Professionals of the Year Award ceremony on the campus of Monroe Community College. Several other ceremonies are planned throughout other regions of the state this week.
Each and every day, direct support professionals across New York carry out a mission to help individuals with developmental disabilities live richer lives. From September 9-13, CSEA joins OPWDD and other organizations nationwide to pay special tribute to several professional direct care support staff by observing Direct Support Professionals Week.
During this week, an outstanding group of DSPs from throughout New York State are chosen to be honored. These professionals exemplify the NADSP Code of Ethics for DSPs by promoting a person-centered support system, plus attributes of physical and emotional well-being, justice, equity, respect, confidentiality, the highest order of advocacy among other characteristics.
The DSP's chosen for this award provide a broad range of support systems to help keep individuals with disabilities connected to their families and live successfully in their communities, often putting the needs of others above their own.
CSEA congratulates our OPWDD Direct Support Professionals of 2019. CSEA Western Region members who were honored today include: Ramona Reimondo (DA1 — WNYDDSO Local 425); Sheryl Wnuk (DSA – WNYDDSO Local 425); Deborah Wilkins (DSA – Finger Lakes DDSO Local 436) and Torrey Maher (DSA – Finger Lakes DDSO Local 436).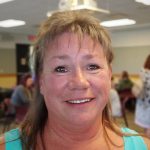 Deborah Wilkins, a CSEA member since 2007 and a Seneca County resident, was one of four award winners honored at a ceremony in Rochester on September 9.
"After a 20-year career in the United States Air Force, I was looking for another job that could make me happy and know I was still contributing something to our community," said Wilkins.
"It was just plain luck I fell into getting a job as a Direct Support Assistant near my home in Ovid. Everything immediately fell into place. Even on bad days, I still leave my group home feeling a sense of accomplishment knowing I have helped a fellow human being live a better quality of life."
Wilkins quickly admits she made a terrific career choice joining the state workforce. She added, "Working with people with developmental disabilities is an incredibly rewarding job. If you want to make a difference in the lives of others, this is the job to have."
CSEA President Danny Donohue thanks all Direct Support Professionals for your commitment to those you support. You can read President Donohue's statement here:
Direct Support Professionals Recognition Week is 9/9/19 – 9/13/19
Dear CSEA Member:
This week is the perfect opportunity to recognize the incredible work and dedication it takes to be a Direct Support Professional like you. You inspire us as you work to inspire others. Whether you're creating opportunities for individuals to grow, ensuring a clean, safe and healthy environment, or just providing people with disabilities the necessary supports to live, work, and enjoy life more independently; you are the backbone of our communities and we salute you!
You truly are the HEART of NY—working tirelessly each day to provide skilled and compassionate care, often under very challenging circumstances; ensuring improvements in the quality of life for the individuals you support, making a difference for them and their families.
Not just this week, but EVERY week, you do this selflessly, often facing persistent understaffing and onerous overtime rules. Please know, our union continues to work to address these problems, because we know the impact they can have on you and your family.
Thank you for all you do; the values you display and the professionalism you embody. We will never stop fighting for you to make sure you receive the respect and appreciation you deserve, every day.
In solidarity,
Danny Donohue
CSEA President
-Ove Overmyer