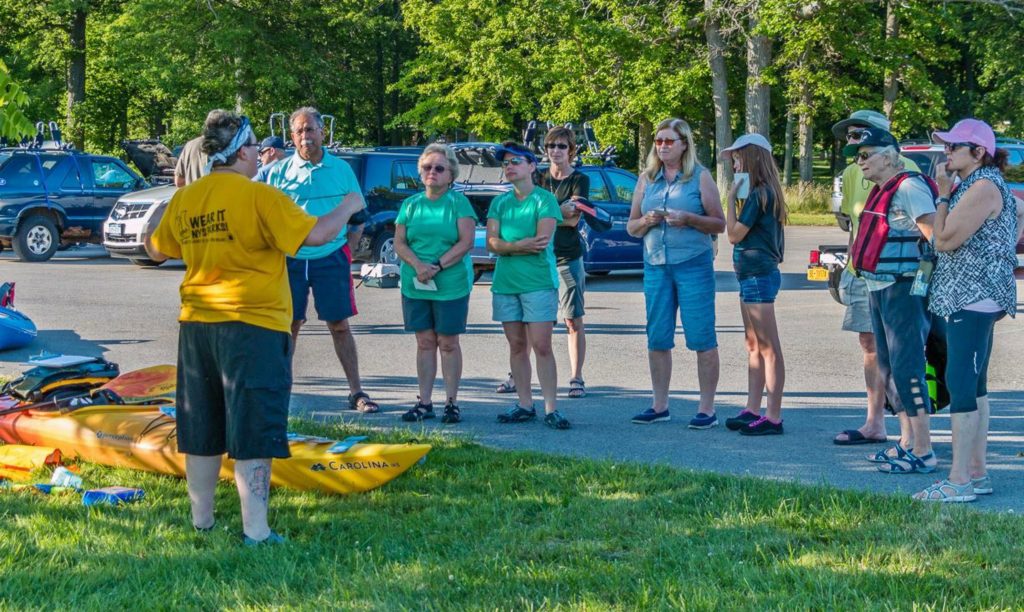 Niagara Falls — As a park environmental educator with New York State Parks, Recreation, and Historic Preservation in the Erie and Niagara County regions, Tina Spencer has literally gone overboard with assisting patrons who want to experience all that nature has to offer. Her effervescent passion for her job and her deft ability to educate others has landed her the 2019 New York State Empire Star Public Service Award.
Governor Cuomo announced the launch of the Empire Star Public Service Award on November 15, 2017. 300 state public service employees were nominated for the award, while only 50 were selected for the top honor. Spencer, who started her public service career in 1997 as a Seasonal Park Worker, became a full time CSEA member in 2004. The awards were presented at an Albany ceremony March 7.
New York State government is comprised of many CSEA members who provide invaluable services to millions of their fellow New Yorkers every day. While every employee's contribution is important and appreciated, many individual contributors often stand out by exceeding what is expected of them in their day-to-day work. The Empire Star Public Service Award not only recognizes individual contributions to building a better New York, but also supports workers as they continue to develop as professionals with a $5,000 professional development scholarship.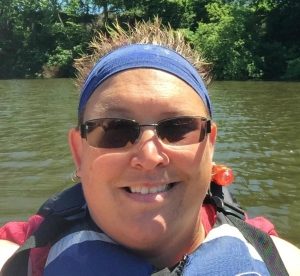 After receiving the award, Spencer said, "I love working in public service. I find it incredibly rewarding. I was shocked to hear I was nominated for this award, and even more surprised when I was notified I won. It's a very humbling experience."
Spencer provides in-park and outreach programs to serve patrons in 18 Western New York state parks as well as local schools in the region. She can also be found at three seasonal nature centers where she interacts with patrons who wander in to experience the great outdoors.
Spencer's work has rewarded her with many opportunities, including becoming a boater safety instructor through the NYS Marine Services Bureau and a certified interpretive guide through the National Association for Interpretation.
Her love of the outdoors and the desire to teach also led her to become a kayak instructor. She received the Huttleston Award for Special Achievement in 2015 for her hard work and dedication in the creation and continued advancement of a kayak program which has become the gold standard of the state. However, kayaking is but a small portion of what she does and what she is being recognized for.
For several years, she is invited to be the keynote speaker to an annual STEM (Science, Technology, Engineering, and Math) Conference at a local Middle School as a representative of both NYS Parks and as a woman in a STEM field. Spencer delivers meaty presentations to eager students about her role as an educator and how they can make a difference in the future by pursuing a career in STEM.
As one of our region's best nature educators, Spencer's presence is in high demand. She often visits public and private school classrooms and schedules classes in urban, suburban and rural communities. The breadth and scope of her teaching methods range from environmental, historical to recreational.
Spencer also helps train staff around the region in First Aid, CPR, and AED. She is also a top-notch Kayak Train-the-Trainer Instructor, certified by the American Canoe Association. Her wide range of specialties truly reflect the commitment to make New York, and Parks in particular, a better place to live, work and play.
-Ove Overmyer