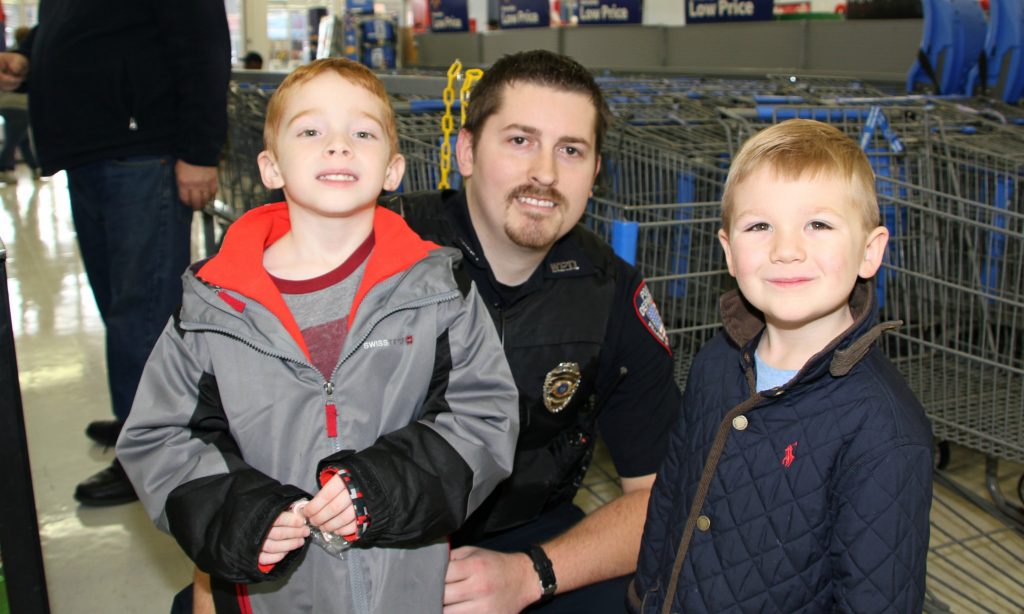 Warsaw – There was a heavy police and fire presence early this morning at the Warsaw Central Elementary School in Wyoming County, with more than a dozen police cars and fire trucks lining the cul-de-sac in front of the main entrance. But their reason for being there had nothing to do with an emergency—it was all about giving back, building relationships and lifting holiday spirits.
It was the annual "Shop with a Cop" day, which pairs local students with village police officers and volunteers who shop for items like toys, clothes, school supplies and holiday gifts for others. After meeting up at the school, the students were treated to a parade like procession with lights flashing and sirens blaring as they made their way up Route 19 to a nearby shopping center.
40 children were selected to participate in the shopping spree, each receiving a $50 gift card and a high-five from a caring adult in a police uniform.
According to Warsaw Village Police Officer and CSEA Unit President Scott Kelly, the event is designed to build trusting relationships between children and the village police force.
Kelly said, "Officers sometimes go on emergency calls where things can go terribly wrong and be traumatic for young people. So, it's really important for children to see us in a positive light."
PO Sergeant Jason Linderman, who has been a CSEA member since 2007, says this event is very special to him and his colleagues in blue. "We have a great community here—all the money raised for the gift cards were donations from folks who really care about our children. It's very heartwarming to bring smiles to their faces."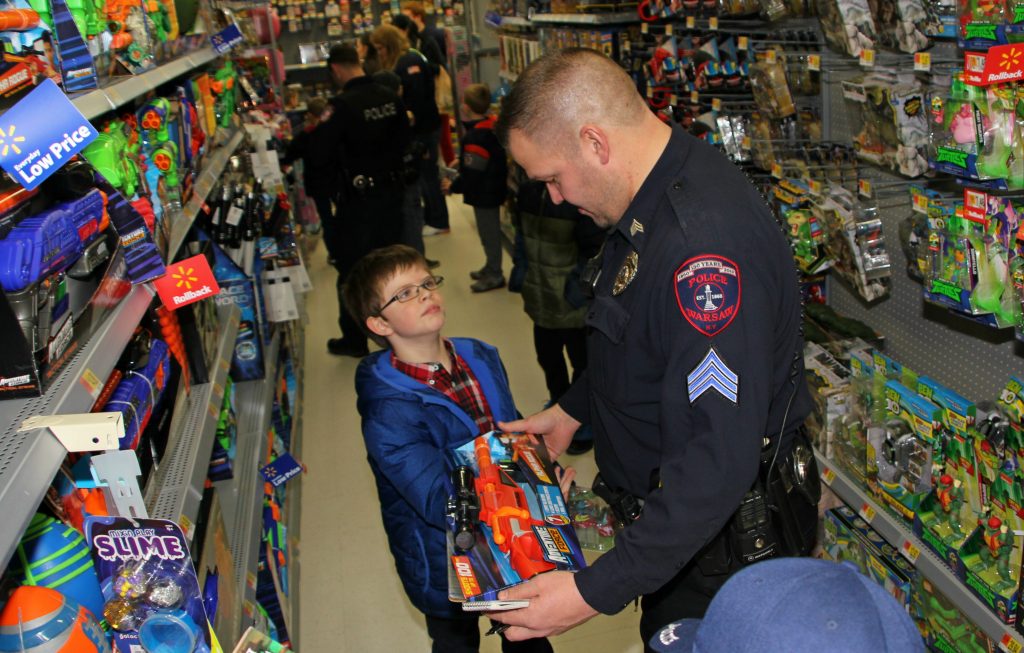 -Story & Photos by Ove Overmyer