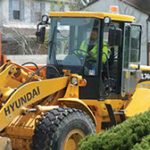 West Seneca– It is disheartening to see members of the West Seneca Town Board attempting to scapegoat their blue-collar unit employees for what appears to be their own financial mismanagement.
In an October 4, 2017 Buffalo News article, Town Board members cite rising employee health insurance costs and on-going contract negotiations as the driving force behind a proposed 12 percent tax increase for West Seneca residents. Nothing could be further from the truth.
Apparently not satisfied with the diversion tactics employed in the article, one Town Board member took to social media to bash the CSEA blue-collar employees over current contract negotiations insinuating that the union was somehow holding the town hostage. The Town Board member's social media post cited several falsities about the negotiations– even getting the expiration date of the contract wrong by two years. If this is an indication of how engaged he is in this process, it's no wonder that the parties have not yet successfully reached an agreement. The fact is dis-proportionally higher salaries for elected town officials and management employees plus rising costs of doing business in a shaky economy are also contributing to a proposed higher tax rate for West Seneca residents.
For almost a decade, and through cooperative and productive negotiations with its employee union representatives, the Town of West Seneca has purchased employee health insurance through the Erie County Labor Management Health Fund (LMHF). LMHF is the largest jointly managed labor/employer health trust in Western New York. By pooling its purchasing power, the LMHF trust takes advantages of its economies of scale to drive down health insurance and administration costs.
As a result, the Town of West Seneca has consistently enjoyed health insurance rate stabilization and cost mitigation that have significantly outperformed other similarly sized employers in the marketplace. The bottom line is that the Town of West Seneca has mitigated its health insurance costs by millions of dollars for almost a decade through this cooperative labor/management approach.
Consequently, the Town of West Seneca has faced less– not more financial strain in the form of health insurance premium increases than other municipalities in the area for almost a decade. Then how is it possible health insurance costs could be the main driver behind a proposed 12 percent tax increase?  The numbers simply don't add up. Scapegoating public employees and union representatives is simply passing the buck– and trying to shield themselves from resident criticism of fiscal mismanagement. Meanwhile, the Buffalo News story was designed to motivate anger in readers on an emotional level—not inform them on an intellectual one.
The Town of West Seneca employees represented by CSEA have always bargained in good faith. Town employees have always attempted to find win-win solutions to the complex issues faced in collective bargaining. Despite these recent short-sighted public attacks from the Town Board, CSEA will continue to approach the bargaining table with the goal of reaching fair and equitable agreements that will be in the best interest of the employer, employees and taxpayers alike.
Signed,
The Executive Board
CSEA Town of West Seneca Local 815 Blue Collar Unit 6713-01