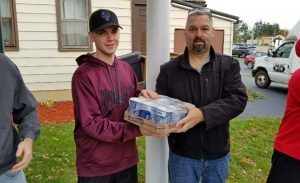 West Seneca— While most folks use the weekend to catch up on household chores or watch some football, it was not the case for some CSEA members and a family of volunteers from the Town of West Seneca.
On a cold and rainy November 4 morning, several CSEA members earnestly donned their coats, hats and gloves before heading out to deliver more than 90 cases of donated canned goods to a local food pantry.
Two weeks prior to the delivery day, CSEA members Jim Nicholas, Matt Stacey, Brian Cummins and others solicited coworkers, friends and family to donate funds to help replenish the food pantry supply at St. David's Episcopal Church, 3951 Seneca Street. Nicholas and Stacy, who spearheaded the initiative, were thrilled to find out members doled out more than $1,300.00 to the cause. Cummins says the food pantry at the church was in desperate need of some help, and the donated items will go a long way to ensure the 130 families who visit the church's pantry will not go hungry in the short term.
According to the USDA, in 2016 41.2 million people lived in food-insecure households while 10.8 million adults lived in households with very low food security. These statistics include the grim reminder that 6.5 million children lived in food-insecure households in which children, along with adults, were food insecure.
"It's just the right thing to do," said CSEA West Seneca Blue Collar Unit President Brian Cummins. "We've been giving back to our West Seneca community for a really long time—and we know the families who need assistance will certainly benefit from our efforts today. It's a really good feeling."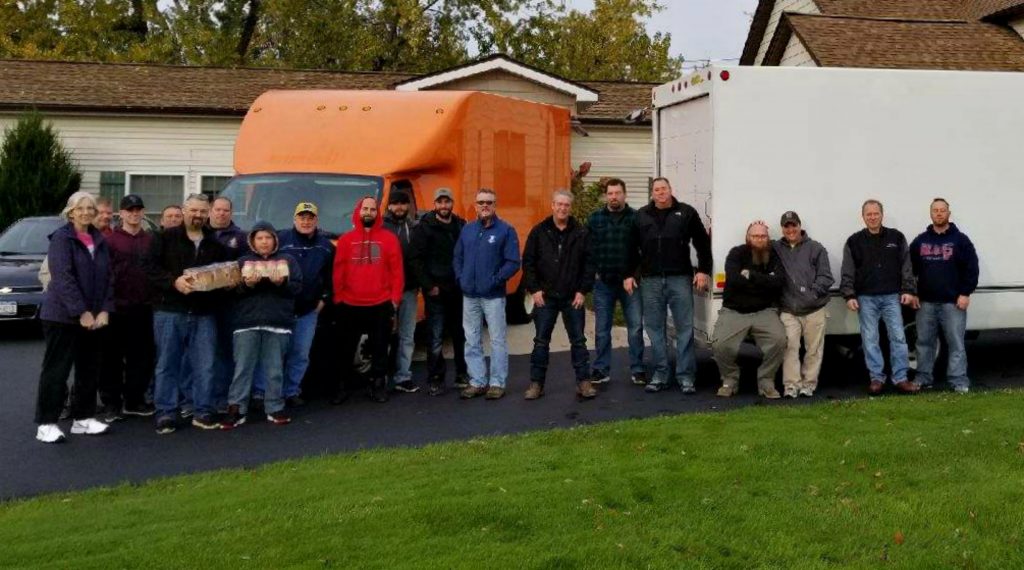 -Ove Overmyer