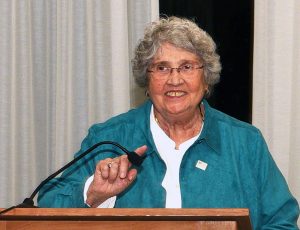 ALBANY — When it comes to keeping our union strong and protecting our future, knowledge is power.
That's why our union is invested in developing our union's future leaders through our Leadership Education And Development (LEAD) Program, which helps prepare our leaders with the skills they need to build and strengthen the labor movement.
"Congratulations to this dedicated group of union leaders who took time out of their busy lives to complete this leadership program," CSEA President Danny Donohue said. "I applaud their commitment to doing all they can to help our members."
Over the past 12 months, 37 CSEA officers and activists from across the state completed the intensive program. The 2018 class is LEAD's 7th graduating class.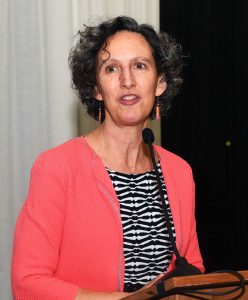 Over five, weekend-long sessions, participants completed numerous educational, participatory workshops on issues such as team building, labor history, the economy, immigration, diversity, public speaking and strategic planning. The topics were presented by staff in our union's Education and Training and several other departments, as well as the Cornell Labor Studies Program, AFSCME and United for a Fair Economy.
In addition to attending the sessions, participants were also required to complete assignments between sessions and create and implement a project that not only builds members' local or unit, but strengthens the labor movement.
"As we keep facing challenges to our union, it's more important than ever to train and mentor our future CSEA leaders," Donohue said. "Our newest LEAD program graduates are already playing an important role in helping us Stay Union, Stay Strong."

Congratulations to the following CSEA activists for completing our
Leadership Education And Development program:
Patricia Acevedo
Joanne Bardin
Denise Barrows
Christopher Bauer
Jamaica Breedlove
Karen Bright
Jonathan Brown
Danny Coston
Jacqueline Crawford
Aaron Dean
Joanne Dunn
John Ellis
Sheri Farrell
Conrad Forsythe
Yvette Gaynor
Laura Guiliani
Audrey Hadden
Beth Hall
Thomas Hingher
Tammy Honeywell
Akisha Hunter
Jonnette Jackson
Jeffrey Jakse
Guadalupe Johnson
Arnold Jones
Danielle Kilmer
Amy Klenovic
Christine Lebron
Robert Lockett
Barry McNatt
Ana O'Gorman
Marc Priore
Theresa Sawaneh
Derek Sinnenberg
Daniel Vadala
Gina Valli
Michele Weaver