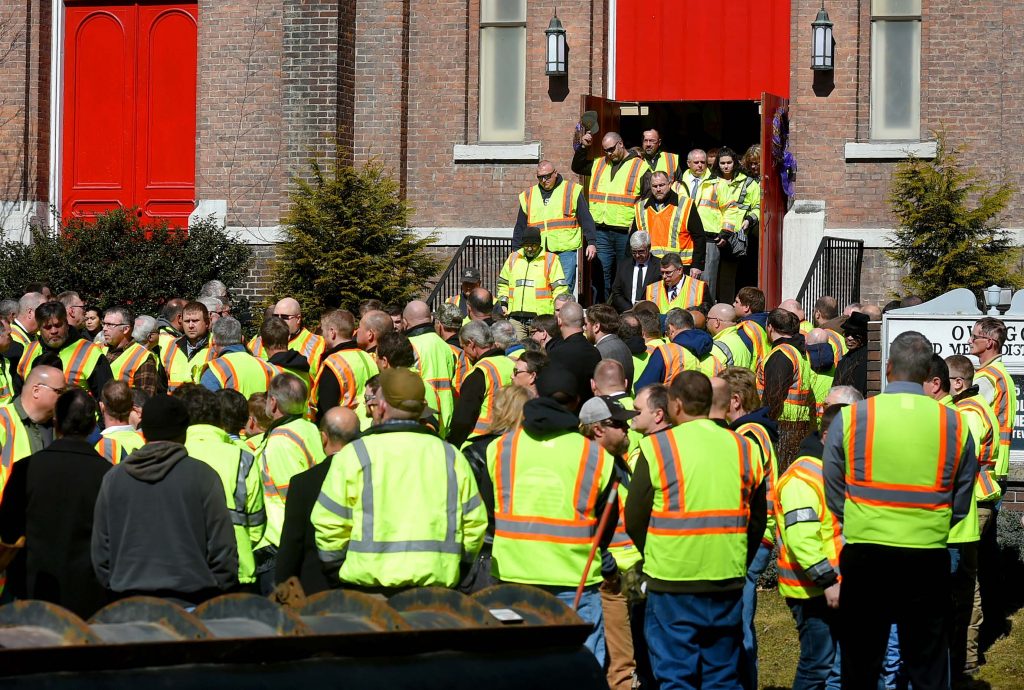 The recent loss of CSEA member and state Department of Transportation worker Dennis "Matt" Howe serves as yet another sad reminder of how much people working on or near active roadways risk potential injury or death.
Since CSEA began keeping records in 1983, more than 50 of our members have been killed on the job in work zones, with nearly half of these incidents caused by the traveling public.
To raise awareness and save lives, our union launched our Don't Zone Out campaign in 2010.
Since we launched the campaign, here's what our union has done to make the roads safer:
Successfully lobbied for the addition of amber lights to be added to the Move Over Law (see below for more).
Trained over 3,000 workers on temporary traffic control throughout the state.
Partnered with the state Department of Labor's Public Employees Safety and Health (PESH) Bureau on compliance directives and trained their staff on Work Zone Safety.
Provided guidance for both state and local government employers on obtaining required equipment for proper work zone set-up and worker safety protections.
Distributed and displayed thousands of Don't Zone Out magnets, clings and banners to spread the message.
Sponsored hundreds of events raising awareness around the need to end distracted driving and slowing down in work zones, including workshops, information days, fairs and sporting events.
Provided educational sessions for several high schools and BOCES to educate young motorists about driving safely through work zones.
With a steady rise in incidents, both in New York and across the country, it's time to recommit to spreading our Don't Zone Out message. These efforts will continue for years to come.
The annual National Work Zone Safety Awareness Week is April 8-12, 2019. While we use this week as an opportunity to stand together and fight for increased work zone safety, let's always remember to "Drive like you work here" because our brothers and sisters do.
Laws to keep us safe
The "Move Over" Law (VTL 1144-a(a)) in New York State requires drivers to slow down and change lanes if possible when approaching emergency vehicles.
The law, which first took effect on Jan. 1, 2011, initially applied to only emergency vehicles such as police, fire and ambulances.
As of Jan. 1, 2012, the law was expanded to also include "amber light" vehicles such as tow trucks, construction and highway maintenance vehicles and motorist assistance vehicles.
In 2016, the law expanded to sanitation and recycling vehicles. CSEA strongly fought for both of these expansions.
In 2017, the "Move Over" Law was again expanded to include any vehicle displaying a blue or green light, such as volunteer firefighters and volunteer ambulance workers who are assisting people. Penalties remain the same: $275 fine, plus a mandatory surcharge of $88 to $93 and two points on your license. CSEA also strongly supported this expansion.
Work zone flaggers experience an alarming amount of workplace violence. Motorists need to remember that they are just doing their jobs to provide safe passage through the work zone. Threatening or assaulting a flagger is a violation of NYS Penal code and motorists can be penalized and fined. Flaggers also carry regulatory stop signs and motorists can be charged with running a stop sign when failing to obey flagger commands.