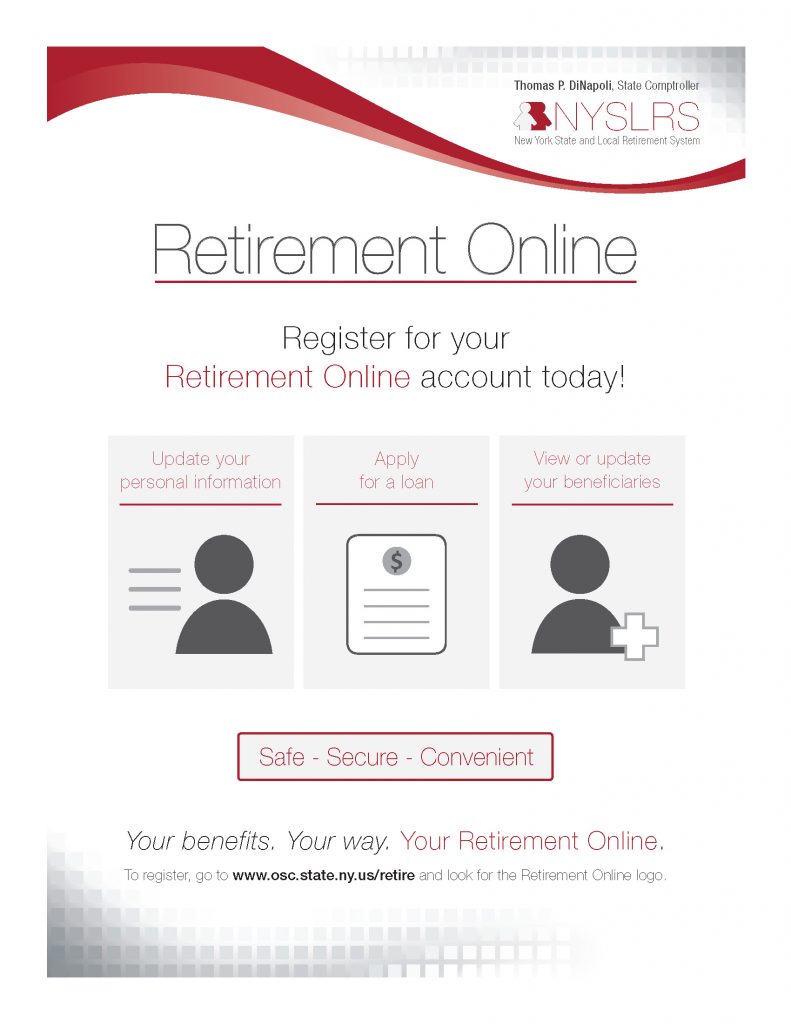 If you're planning to retire soon, the New York State and Local Retirement System (NYSLRS) has a new way for you to check your retirement information.
Retirement Online gives NYSLRS members and retirees a convenient and secure way to review your benefits and manage your account in real time.
With Retirement Online, you can view your benefit information, update your contact information, and view or request an update to your beneficiaries. Active members will be eligible to apply for a loan, and retirees can create their own income verification letters.
In many cases, you'll be able to use Retirement Online instead of sending forms through the mail or calling NYSLRS. It's also safe to use — NYSLRS has incorporated several security measures similar to those used by financial institutions.
NYSLRS is committed to providing you a safe and secure experience. When registering, you'll be asked a series of questions to verify your identity. The questions are provided by a trusted third-party source, and
NYSLRS does not store the questions or your answers. It is recommended you use Retirement Online with Internet Explorer.
"This is a simple, secure tool for our active members to use to fully prepare for the next stage of their lives, as well as for our retiree members to use to help continue to manage their retirement benefits," said CSEA President Mary E. Sullivan. "I urge our members to take advantage of this new tool."
Visit the NYSLRS website at www.osc.state.ny.us/retire to learn more about Retirement Online, and take a few minutes to create your new account.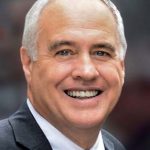 If you have any questions or need help completing the registration process, please call the NYSLRS Contact Center at 1-866-805- 0990 or 518-474-7736 and select option 1 to get help for Retirement Online. Contact Center representatives are available Monday through Friday from 7:30 a.m. – 5 p.m.
The New York State and Local Retirement System (NYSLRS) is a division of the Office of the State Comptroller. State Comptroller Thomas P. DiNapoli is the administrative head of NYSLRS.