CSEA Scholarships now available!
Coronavirus Information
The COVID-19 pandemic continues to impact workers throughout New York, and CSEA has created an informational page to share accurate information regarding the many labor relations issues that have arisen from workplace closures and implementation of safety protocols.
The staff professionals in our union's Occupational Safety & Health Department have been closely monitoring the situation and providing appropriate guidance to union members. This includes a series of available on-demand webinars, and a section of Frequently Asked Questions.
Now Accepting Nominations!
Every other year, we honor a union activist with our Irene Carr Leadership Award. Our nomination applications are now available through March 1.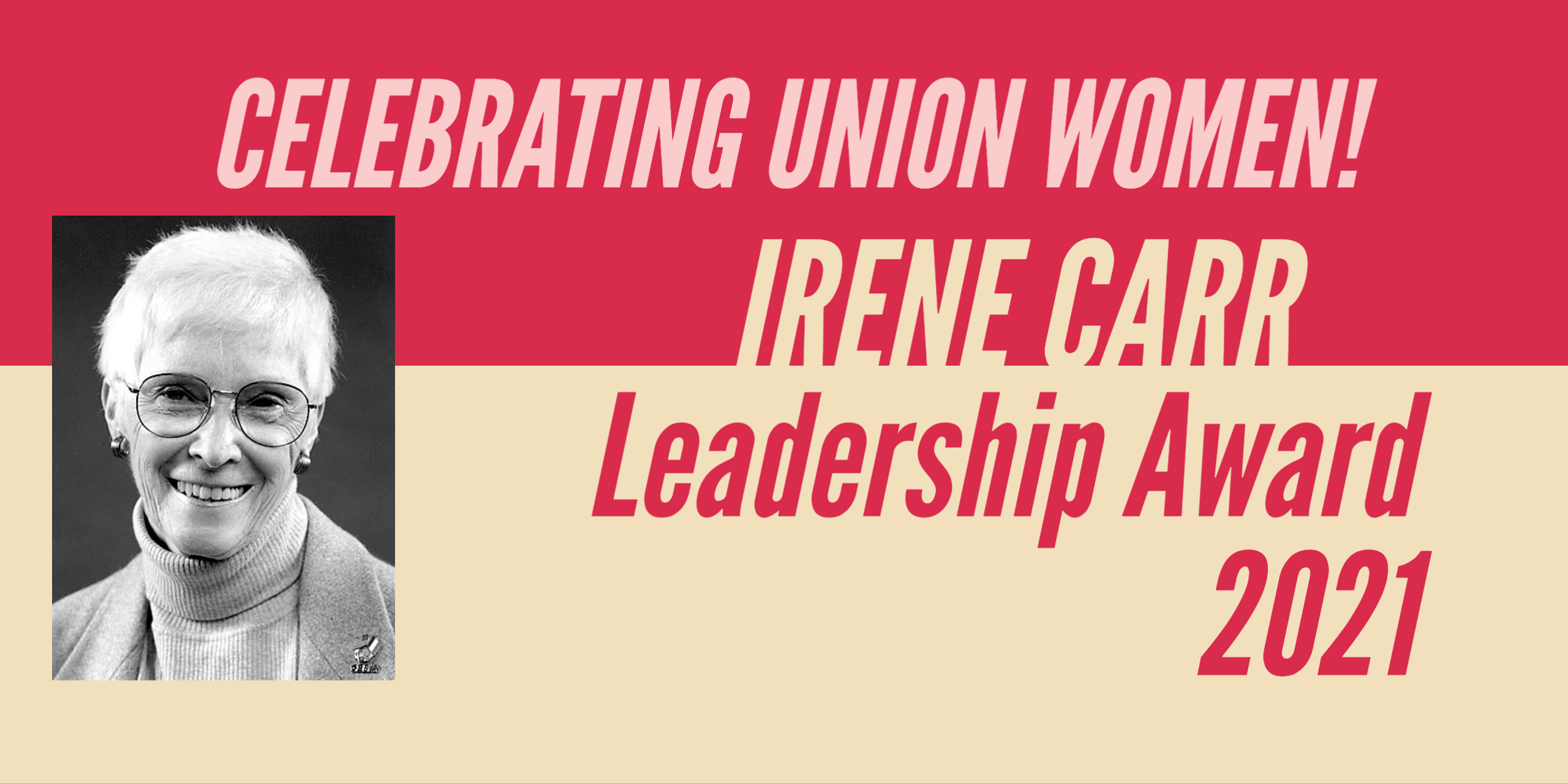 With so much uncertainty around keeping our schools as safe as possible for school workers, children, and the entire school community, CSEA has created our Safe@School Initiative, which is designed to be a one-stop-shop of resources regarding school safety during the pandemic.
If you are a school worker, please take advantage of the information on this page to help make sure your school community is protected to the greatest extent possible.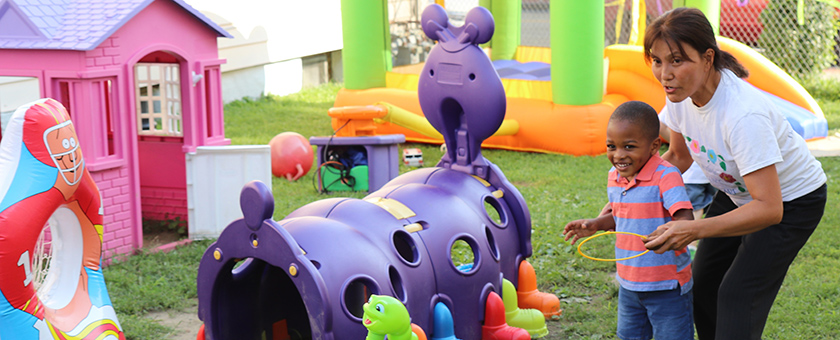 Essential workers: Are you in need of alternate childcare?
If you or any of the members who are performing essential work keeping our state running are in need of childcare, CSEA has been putting workers in touch with members who work as licensed childcare providers. To make such arrangements, call our CSEA/VOICE call center at 877-483-2732.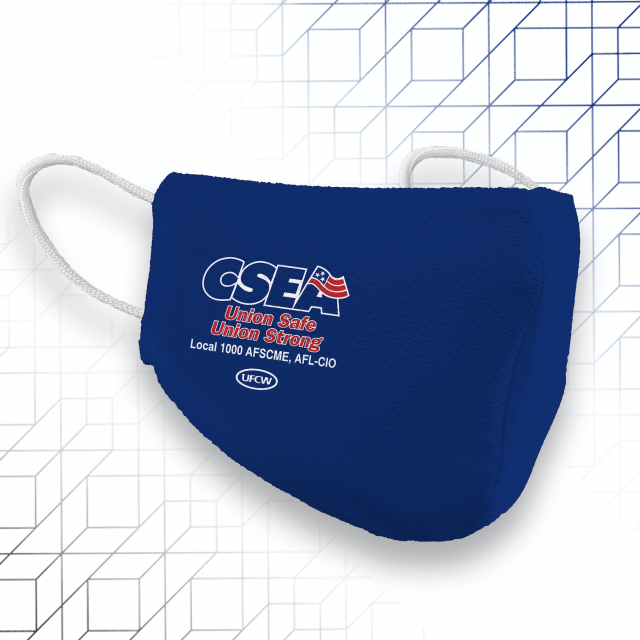 CSEA FACE MASKS AVAILABLE
To help protect you at home or on the job, CSEA's eStore now offers union-made in the USA breathable, washable and reusable cloth face masks (non-medical grade) with the CSEA logo available for order.
CSEA leaders, visit our Leadership Shop today to order a supply of masks in bulk.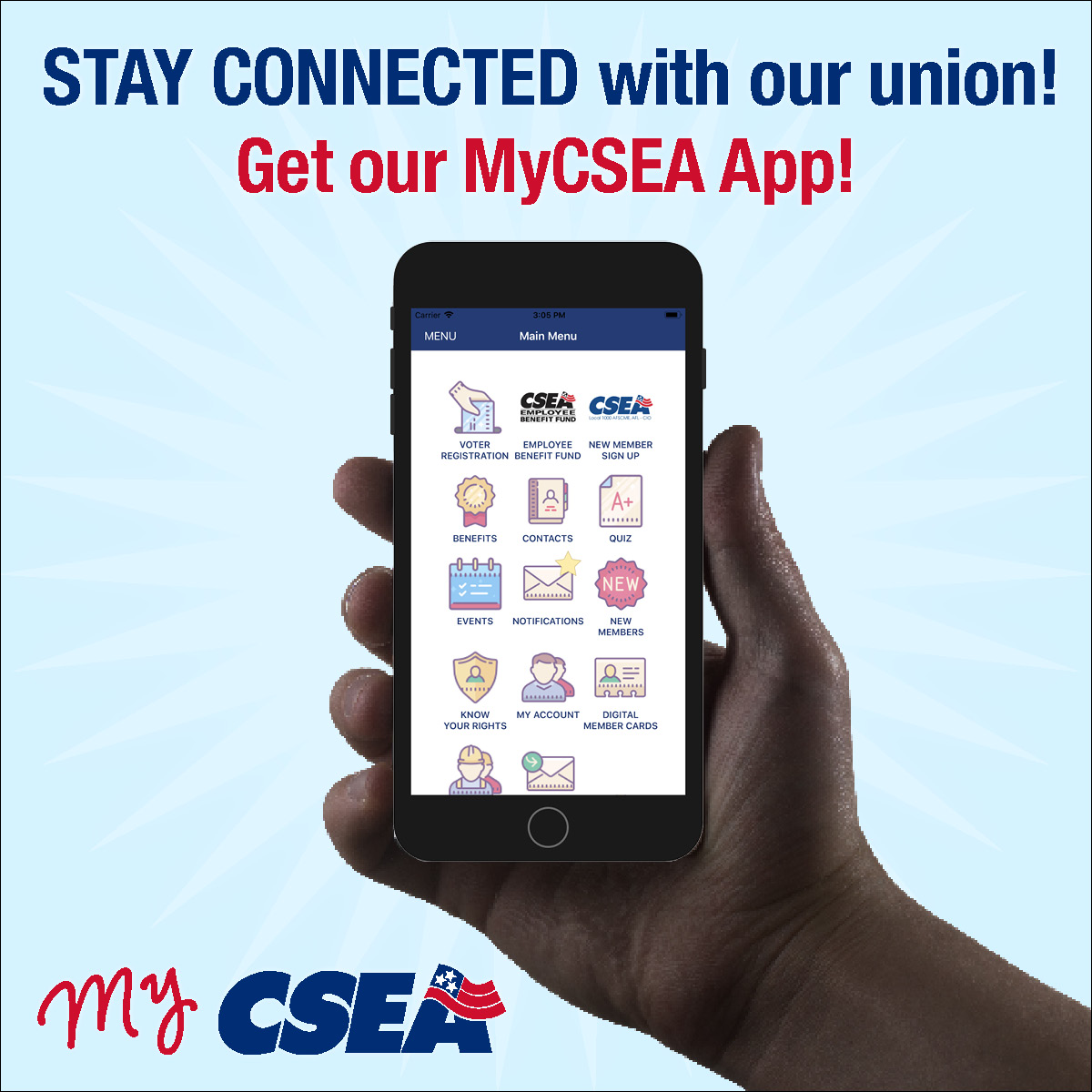 Download the My CSEA smartphone app!
The My CSEA smartphone app, available for Apple and Android devices, keeps you connected to our union and provides important information about your representation and benefits. It's all just a touch away!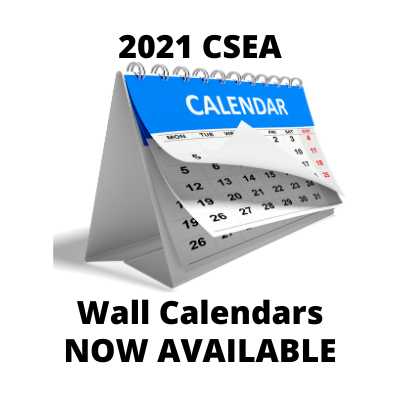 Get the 2021 CSEA Calendar
We still have a supply of 2021 CSEA wall calendars, featuring proud union members working around the state, available while supplies last. Click below and we'll mail one to you!
Featured union news around our Regions