MONTICELLO — In today's society, workplace stress is all too common.
For correction officers working in jails and prisons, however, that stress isn't just an annoyance. Studies have shown that the physical and psychological toll of the job means correction officers die, on average, 12 years earlier than the general population.
While deputy sheriffs and other officers working in our county jails face many of the same dangers and stressful situations as police officers on the street, they aren't eligible for the same retirement plan that allows them to retire after 20 years.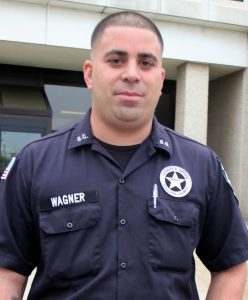 Now, CSEA members working at the Sullivan County Jail have teamed up with fellow county jail deputies and officers across the state to ask state lawmakers and Gov. Andrew Cuomo to allow them equity by giving counties the go-ahead to opt them into a 20-year retirement plan.
Retirement equity fight spurs activism
"Getting a 20-year retirement option is essential to all of us," said Sullivan County Jail Unit President-Elect John Wagner, citing the stress and health problems many officers face due to a chaotic work environment, regular overtime, high worker turnover and the mental health issues many inmates face.
Wagner and several co-workers recently met with state senators and Assemblymembers in Albany, asking their support for legislation that would allow counties the option to include jail deputies and officers in the 20-year retirement plan.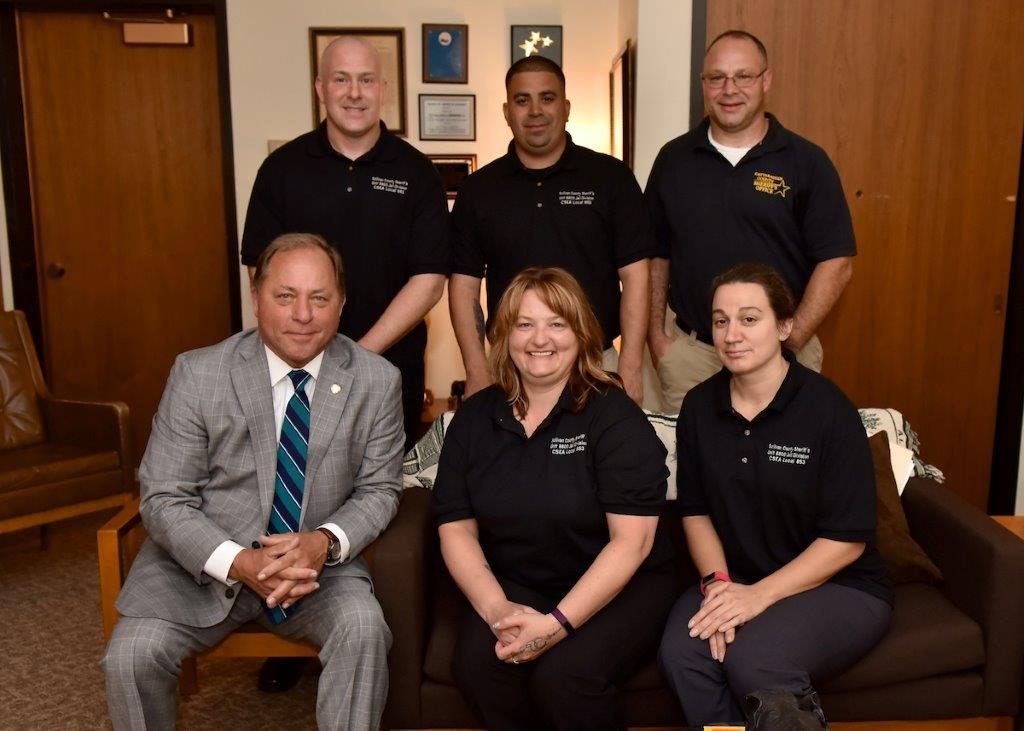 They also enlisted the help of Assemblymember Aileen Gunther, who represents Sullivan County. Our CSEA Political Action Department issued a memorandum in support of the legislation, stating "the constant risk of injury and the stress of working in a grueling atmosphere should warrant corrections officers the ability to receive the same retirement benefits as other law enforcement."
As this edition went to press, the legislation (S.1850/A. 6277) was headed to Cuomo's desk after passing the Senate and Assembly. Cuomo vetoed an earlier version of the bill last year.
CSEA members at the Sullivan County Jail have the support of their sheriff and undersheriff.
"Corrections is some of the hardest work," said Sullivan County Sheriff Michael Schiff. "Police officers in our state fall under a 20-year retirement system. I see no reason why the deputies in our jail shouldn't have the same."
Undersheriff Eric Chaboty noted that workers in the Sullivan County Jail not only deal with inmates charged with alleged crimes; many of those same inmates wind up in jail after actions related to untreated mental illness.
"Our deputy sheriffs in the jail walk the toughest beat in Sullivan County," Chaboty said. "Corrections has become the front line in mental health treatment. Many of our inmates wind up here because there are no longer any facilities to treat them."
Support from our union
Southern Region President Billy Riccaldo expressed his support for the proposed legislation, noting that in addition to inmates facing mental illness, correction officers face higher rates than average of suicide, alcohol abuse and post-traumatic stress disorder.
Sullivan County Local President Charles Wyant said local members are behind their brothers and sisters from the Sullivan County Jail Unit.
"They do a tough job," Wyant said. "They are in the jail with no escape from the stress that comes with being there. We're proud that our members there have stepped up to help get this bill passed."