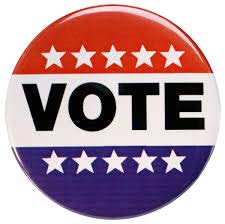 As fall begins, political campaigns will kick into high gear.
CSEA has made a number of endorsements of candidates running for statewide, congressional and state Senate and Assembly offices.
Our union has an open, member-driven endorsement process. Union members serving on political action committees interview candidates, review voting records and determine whether a candidate has CSEA members' interests in mind. CSEA does not make endorsements based on party, but rather on who will best represent the interests of CSEA members and help protect the services union members provide. Below is a full list of endorsed candidates that meet this high standard. More endorsements may follow in the coming month, so please keep checking our web page at cseany.org/vote.
It is important for CSEA members to get involved and make our voices heard during this election season.
There are many opportunities for you to help elect CSEA-endorsed candidates, including working at phone banks, helping with door to door literature drops, attending rallies, sharing CSEA social media posts or hosting a voter registration drive. Contact your region's CSEA Political Action Coordinator or visit cseany.org/vote to learn more about getting involved.
We encourage CSEA members to support our endorsed candidates, including:
Statewide Offices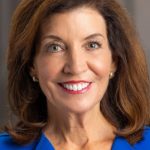 Kathy Hochul
for Governor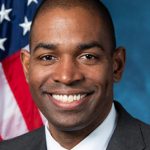 Antonio Delgado
for Lieutenant Governor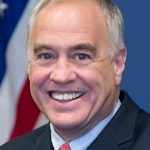 Tom DiNapoli
for Comptroller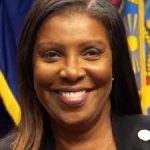 Letitia James
for Attorney General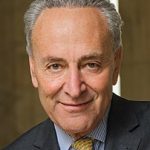 Chuck Schumer
for U.S. Senate
U.S. House of Representatives
CD 5 – Gregory Meeks
CD 6 – Grace Meng
CD 7 – Nydia Velazquez
CD 8 – Hakeem Jefferies
CD 9 – Yvette Clarke
CD 11 – Max Rose
CD 13 – Adriano Espaillat
CD 15 – Ritchie Torres
CD 17 – Sean Patrick Maloney
CD 18 – Pat Ryan
CD 19 – Marc Molinaro
CD 20 – Paul Tonko
CD 22 – Sam Roberts
CD 25 – Joe Morelle
CD 26 – Brian Higgins
NYS Senate
SD 1 – Anthony Palumbo
SD 2 – Mario Mattera
SD 3 – Dean Murray
SD 5 – Steve Rhoads
SD 6 – James Coll
SD 7 – Jack Martins
SD 8 – Alexis Weik
SD 9 – Ken Moore
SD 10 – James Sanders
SD 11 – Toby Ann Stavisky
SD 12 – Michael Gianaris
SD 14 – Leroy Comrie
SD 15 – Joseph Addabbo
SD 16 – John Liu
SD 19 – Roxanne Persaud
SD 21 – Kevin Parker
SD 22 – Simcha Felder
SD 23 – Jess Scarcella-Spanton
SD 24 – Andrew Lanza
SD 25 – Jabari Brisport
SD 26 – Andrew Gounardes
SD 27 – Brian Kavanagh
SD 28 – Liz Krueger
SD 29 – Jose Serrano
SD 30 – Cordell Cleare
SD 31 – Robert Jackson
SD 32 – Luis Sepulveda
SD 34 – Nathalia Fernandez
SD 35 – Andrea Stewart-Cousins
SD 36 – Jamaal Bailey
SD 37 – Shelley Mayer
SD 38 – Elijah Reichlin-Melnick
SD 39 – Rob Rolison
SD 40 – Peter Harckham
SD 41 – Sue Serino
SD 42 – James Skoufis
SD 43 – Andrea Smyth
SD 44 – Jim Tedisco
SD 46 – Neil Breslin
SD 47 – Brad Hoylman
SD 49 – Mark Walczyk
SD 50 – John Mannion
SD 52 – Lea Webb
SD 53 – Joe Griffo
SD 54 – Pam Helming
SD 56 – Jeremy Cooney
SD 57 – George Borrello
SD 58 – Tom O'Mara
SD 59 – Elizabeth Crowley
SD 60 – Patrick Gallivan
SD 61 – Sean Ryan
SD 62 – Robert Ortt
SD 63 – Tim Kennedy
NYS Assembly
AD 1 – Fred Thiele
AD 2 – Jodi Giglio
AD 3 – Joseph DeStefano
AD 4 – Steve Englebright
AD 5 – Doug Smith
AD 6 – Phil Ramos
AD 7 – Jarett Gandolfo
AD 9 – Michael Durso
AD 10 – Steve Stern
AD 11 – Kimberly Jean-Pierre
AD 12 – Keith Brown
AD 13 – Charles Lavine
AD 14 – David McDonough
AD 16 – Gina Sillitti
AD 17 – John Mikulin
AD 19 – Ed Ra
AD 20 – Mike Delury
AD 21 – Judy Griffin
AD 22 – Michaelle Solages
AD 24 – David Weprin
AD 25 – Nily Rozic
AD 28 – Andrew Hevesi
AD 29 – Alicia Hyndman
AD 32 – Vivian Cook
AD 33 – Clyde Vanel
AD 35 – Jeffrion Aubry
AD 38 – Jenifer Rajkumar
AD 41 – Helene Weinstein
AD 42 – Rodneyse Bichotte Hermelyn
AD 46 – Mathylde Frontus
AD 49 – Peter Abbate
AD 54 – Erik Dilan
AD 61 – Charles Fall
AD 66 – Deborah Glick
AD 68 – Eddie Gibbs
AD 70 – Inez Dickens
AD 71 – Al Taylor
AD 76 – Rebecca Seawright
AD 80 – Nathalia Fernandez
AD 81 – Jeffrey Dinowitz
AD 82 – Michael Benedetto
AD 83 – Carl Heastie
AD 84 – Amanda Septimo
AD 87 – Karines Reyes
AD 88 – Amy Paulin
AD 89 – Gary Pretlow
AD 90 – Nader Sayegh
AD 91 – Steve Otis
AD 92 – MaryJane Shimsky
AD 93 – Chris Burdick
AD 94 – Matt Slater
AD 95 – Dana Levenberg
AD 96 – Ken Zebrowski
AD 98 – Karl Brabenec
AD 99 – Chris Eachus
AD 100 – Aileen Gunther
AD 101 – Brian Maher
AD 102 – Chris Tague
AD 104 – Jonathan Jacobson
AD 105 – AJ Beephan
AD 106 – Didi Barrett
AD 108 – John McDonald
AD 109 – Patricia Fahy
AD 111 – Angelo Santabarbara
AD 113 – Carrie Woerner
AD 115 – Billy Jones
AD 119 – Marianne Buttenschon
AD 120 – Will Barclay
AD 123 – Donna Lupardo
AD 127 – Al Stirpe
AD 128 – Pam Hunter
AD 129 – William Magnarelli
AD 131 – Jeff Gallahan
AD 132 – Phil Palmesano
AD 133 – Marjorie Byrnes
AD 134 – Josh Jensen
AD 135 – Jen Lunsford
AD 136 – Sarah Clark
AD 137 – Demond Meeks
AD 138 – Harry Bronson
AD 140 – Bill Conrad
AD 141 – Crystal Peoples-Stokes
AD 142 – Pat Burke
AD 143 – Monica Wallace
AD 145 – Angelo Morinello
AD 146 – Karen McMahon
AD 149 – Jon Rivera