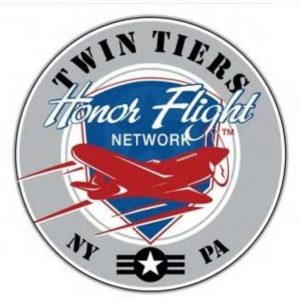 BINGHAMTON — U.S. Army veteran Karen Yeager, who now serves as president of our union's Binghamton Central School District Custodial and Clerical Unit, recently took flight on the first-ever, all women veterans' Twin Tiers Honor Flight to Washington, D.C.
Honor Flight is a nonprofit organization that aims to take as many military veterans as possible to see the various memorials and museums in the Washington area at no cost to veterans.
Yeager got the opportunity to participate on the trip through a friend
"I didn't expect to be invited on this trip," said Yeager. "It's nice to have good news to share for a change."
Yeager joined the Army in 1985 and was assigned to an arms room at Fort Jackson, S.C., with a basic training company. During her service, it was common to have few women in military units.
"I got really good at cleaning any and all military weapons and putting them back together," said Yeager. "I could do it quicker than my drill sergeant husband, who I met there."
Shortly after her husband was medically relieved from service, the couple moved to Binghamton and Yeager began working for the Binghamton City School District.
Yeager noted that even though she joined our union when she was hired, she didn't understand much about unions at first as unions aren't very prevalent in her home state of Texas.
"I wanted someone to stand up and fight for what's right," said Yaegar.
She took on the challenge of being an officer to help fight for fair pay.
"I realized there is a whole lot more work than people thought. If I thought being a mother of three kids was hard, being the president of a 180-person unit equals it," said Yeager, jokingly.
Twin Tiers Honor Flight Mission 14
Yeager described her flight as overwhelming, exhausting, and most of all, humbling. She had only been to Washington once before, and actually drove through the city on the way to her daughter's wedding the weekend before the flight. However, she wasn't able to see everything she got to see on her Honor Flight.
Yaegar said her favorite part of the flight was the Tomb of the Unknown Solider. Her group was able to watch the changing of the guard and some were able to lay a wreath on the tomb. A visit to the U.S. Army Women's Museum was also a highlight.
"I don't think any of us really felt like we deserved the trip until we were all together and understood just how life was when we served," said Yeager.
Yeager encourages all veterans to search their local Honor Flight and take the trip.
"It's something that no one should pass up," said Yeager.
— Nicholas Newcomb
To learn more about Honor Flight, visit www.honorflight.org.