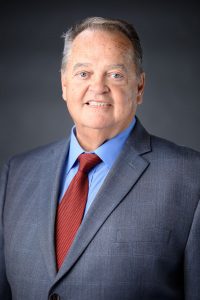 Last year, as we celebrated Labor Day, we were waiting for the fallout from a Supreme Court decision, pushed by powerful anti-worker interests, designed to "defund and defang" workers and our unions.
People wondered whether or not the Labor Movement could survive. They were looking to get rid of us by taking away our power and our rights to organize and bargain collectively.
This Labor Day, as the leader of one of New York's largest worker unions, let me be clear — it didn't work.
I am proud to report that the state of our unions is stronger than ever.
While they theorized we might stay quiet about workers having the choice to stay members of unions or not, we did the opposite. We didn't shy away from difficult conversations with our members; we went out to their front porches and started them. The fact of the matter is we've held TENS OF THOUSANDS of conversations with our members over the past few years.
The result? Our union is gaining, not losing, members.
The efforts of the anti-worker CEOs and corporate interests ended up awakening a sleeping giant, and we will all be better off for it. What we learned when we talked with our members is that while we're not perfect and still have work to do to improve our union, by the same token, our members still want us around. They sleep better knowing someone's there who will have their backs and fight back against the big-money interests trying to take away more of their rights and benefits.
Our movement has always been about leveling the playing field to tip the scales of power more in favor of the working women and men who built our country and our working and middle classes. They are the folks we celebrate today.
As we recognize the important contributions of American workers to our country, we also recognize the important contributions of our Labor Movement in improving their lives. We encourage all workers to give labor unions a second look. We are the ONLY people working hard to preserve the American dream, fighting against the income inequality that puts way too much money in the pockets of the wealthy… money they're picking out of our pockets.
If you think you're getting a raw deal (we all are), don't fall for the blame game that some people are trying to sell us. The biggest reason we struggle to get ahead is that our system is rigged against us by the powerful and wealthy who want to take more and more, as we get less and less. They never complain about all the corporate welfare and tax breaks they get, but they want to pretend that working people are the problem.
We can and should continue to fight back. That is my message for Labor Day. As I encourage us to keep fighting, I remind my brothers and sisters in our labor movement: as organized labor, we have to be vigilant and work together, across any lines that divide us, and focus on what unites us, our shared values that matter to us all. We need to remind our members that this is their country and their union, and they should never be willing to give it up to anybody, whether they're in the statehouse or the White House.
Together, we will continue to fight for workers' rights and dignity and never give up. Our struggle is America's perpetual struggle, and by coming together to fight, we strengthen each other and our country.
Happy Labor Day!