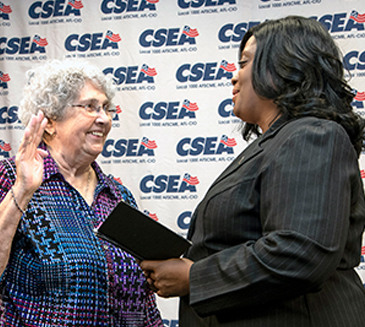 History in the making: CSEA President Mary E. Sullivan, left, is sworn into office as CSEA's second female president on November 1, 2019, by Capital Region Treasurer Shana Davis, right. More info…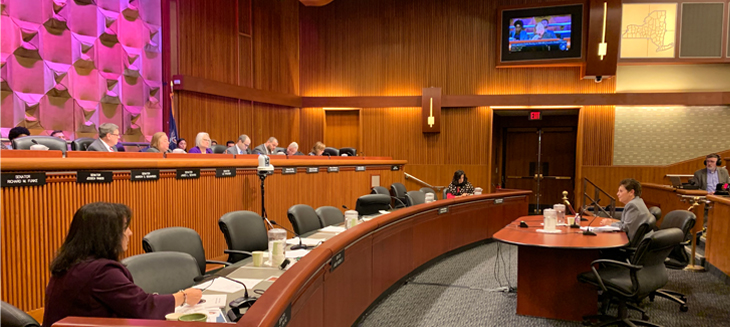 CSEA presents state budget testimony: CSEA Legislative and Political Action Director Fran Turner recently presented testimony on the proposed state budget to the NYS Senate Finance Committee and NYS Assembly Ways and Means Committee. She raised concerns about the potential negative effect on CSEA members and those who need services the most. Turner cited Local Governments, State Operations, Unified Court System workers, Retirees, Child Care providers, Highway workers, and CPS caseworkers in her testimony.
Watch video conference briefing with the CSEA Statewide Political Action Committee
Welcome to our redesigned web site! We hope we've made it easier to navigate and more useful for you. It's still a work in progress and we appreciate your patience as we work out any issues. Please let us know if you can't find what you're looking for or have ideas for what we could add. This is one more way we're working hard to improve communications to get information to our members and build a stronger union.
Mary E. Sullivan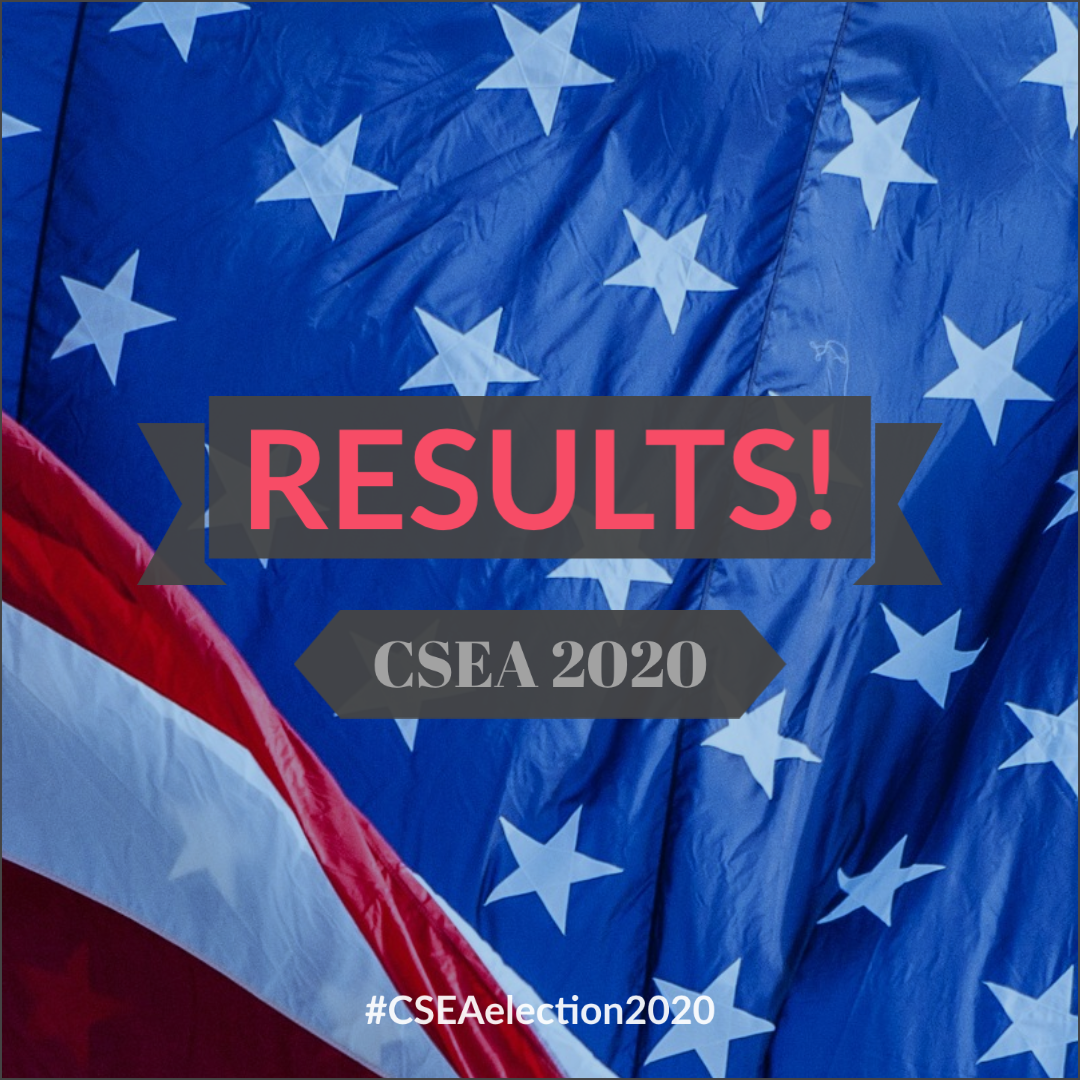 CSEA ELECTIONS RESULTS ARE IN!
Our members have had their opportunity to make their voices heard in our union democracy. GET THE RESULTS!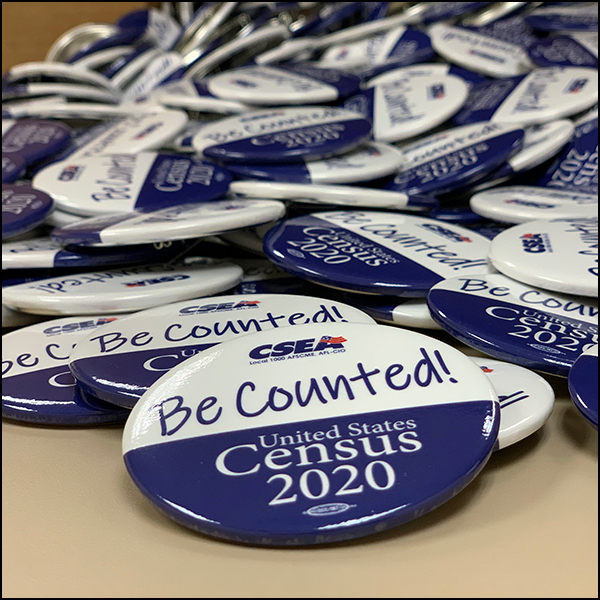 CSEA and the need for an accurate census count
The upcoming US Census is an opportunity to make sure all our governments and communities get all the funding they are entitled to. This matters to ALL our members. When people fail to get counted, we all lose.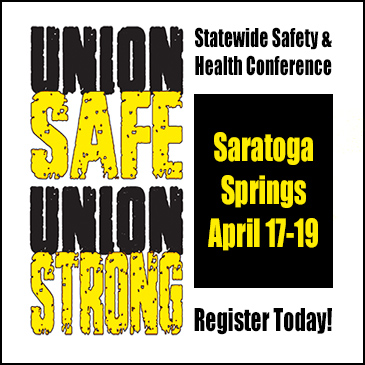 Registration for our statewide Conference on Safety & Health is LIVE!
April 17-19 in Saratoga Springs will be where we come together to learn how to be more effective representatives when it comes to workplace safety & health.
Join us!
Featured union news around our Regions