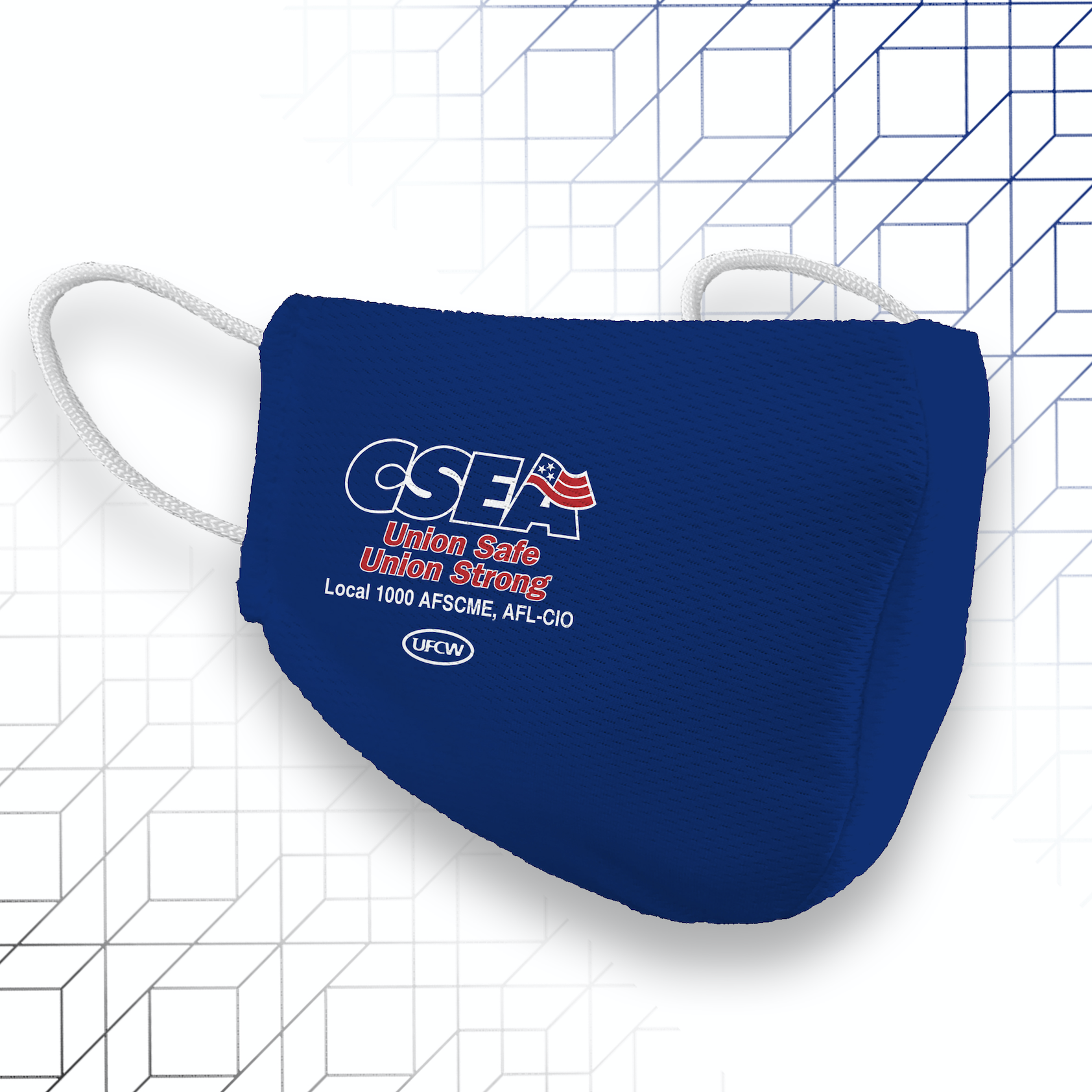 Stay Safe!
Stay Protected!
Stay Strong!
CSEA masks now available to order!
To help protect you at home or on the job, CSEA's eStore now offers union-made in the USA breathable, washable and reusable cloth face masks (non-medical grade) with the CSEA logo available for order.
CSEA leaders, visit our Leadership Shop today to order a supply of masks in bulk.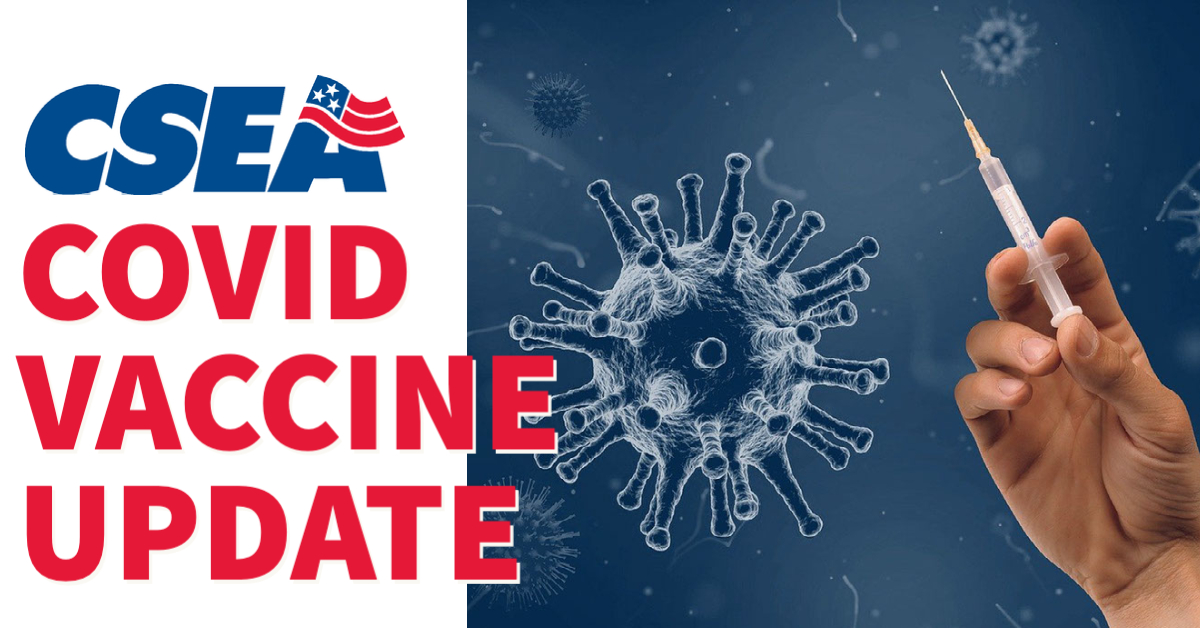 New York has now expanded the ability of more eligible union members and retirees to get scheduled to receive the COVID-19 vaccination, many of whom may qualify because of their age or where they work.
Who is eligible:
The initial groups of Phase 1b now eligible for COVID-19 vaccine include: Individuals 65 and older; first responders; corrections officers; teachers and other school staff; in-person college instructors; childcare workers; public-facing grocery store workers; transit workers; and individuals living and working in homeless shelters. For a more complete listing, visit our Coronavirus Information Page.
How to schedule your appointment:
Eligible CSEA members in those categories who wish to get vaccinated are urged to schedule an appointment to get vaccinated as soon as possible. Appointments are required. You can check your eligibility and find your nearest vaccination location by visiting the state's website.  You can also now call the New York State Vaccination Hotline at 833-NYS-4VAX (833-697-4829). You may also wish to call your local pharmacy or county Health Department to schedule your appointment.
Where will vaccinations occur?
Vaccinations will occur at multiple locations such as local pharmacies, doctor's offices, health departments, and mass distribution sites throughout the state, with more locations becoming available in the very near future. Due to supply and demand, there may be an extended wait for people to actually get vaccinated, but we urge everyone interested to make an appointment now
For additional information, please visit CSEA's Coronavirus Information Page
Coronavirus Information
The COVID-19 pandemic continues to impact workers throughout New York, and CSEA has created an informational page to share accurate information regarding the many labor relations issues that have arisen from workplace closures and implementation of safety protocols.
The staff professionals in our union's Occupational Safety & Health Department have been closely monitoring the situation and providing appropriate guidance to union members. This includes a series of available on-demand webinars, and a section of Frequently Asked Questions.
With so much uncertainty around keeping our schools as safe as possible for school workers, children, and the entire school community, CSEA has created our Safe@School Initiative, which is designed to be a one-stop-shop of resources regarding school safety during the pandemic.
If you are a school worker, please take advantage of the information on this page to help make sure your school community is protected to the greatest extent possible.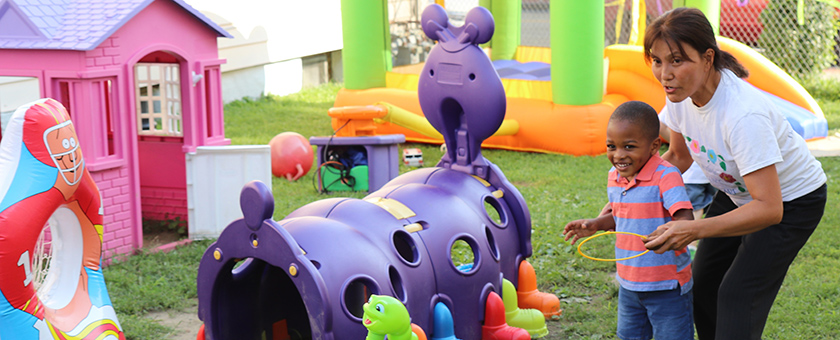 Essential workers: Are you in need of alternate childcare?
If you or any of the members who are performing essential work keeping our state running are in need of childcare, CSEA has been putting workers in touch with members who work as licensed childcare providers. To make such arrangements, call our CSEA/VOICE call center at 877-483-2732.
Introducing the CSEA VISA® Credit Card!
CSEA is proud to announce the availability of our newest member benefit, the CSEA VISA® Credit Card, powered by CAP COM Federal Credit Union!
CSEA members and their family members have EXCLUSIVE ACCESS to this member-only benefit, offering a fixed rate as low as 8.9% APR*, no annual fee and lots of extra perks!
* APR=Annual Percentage Rate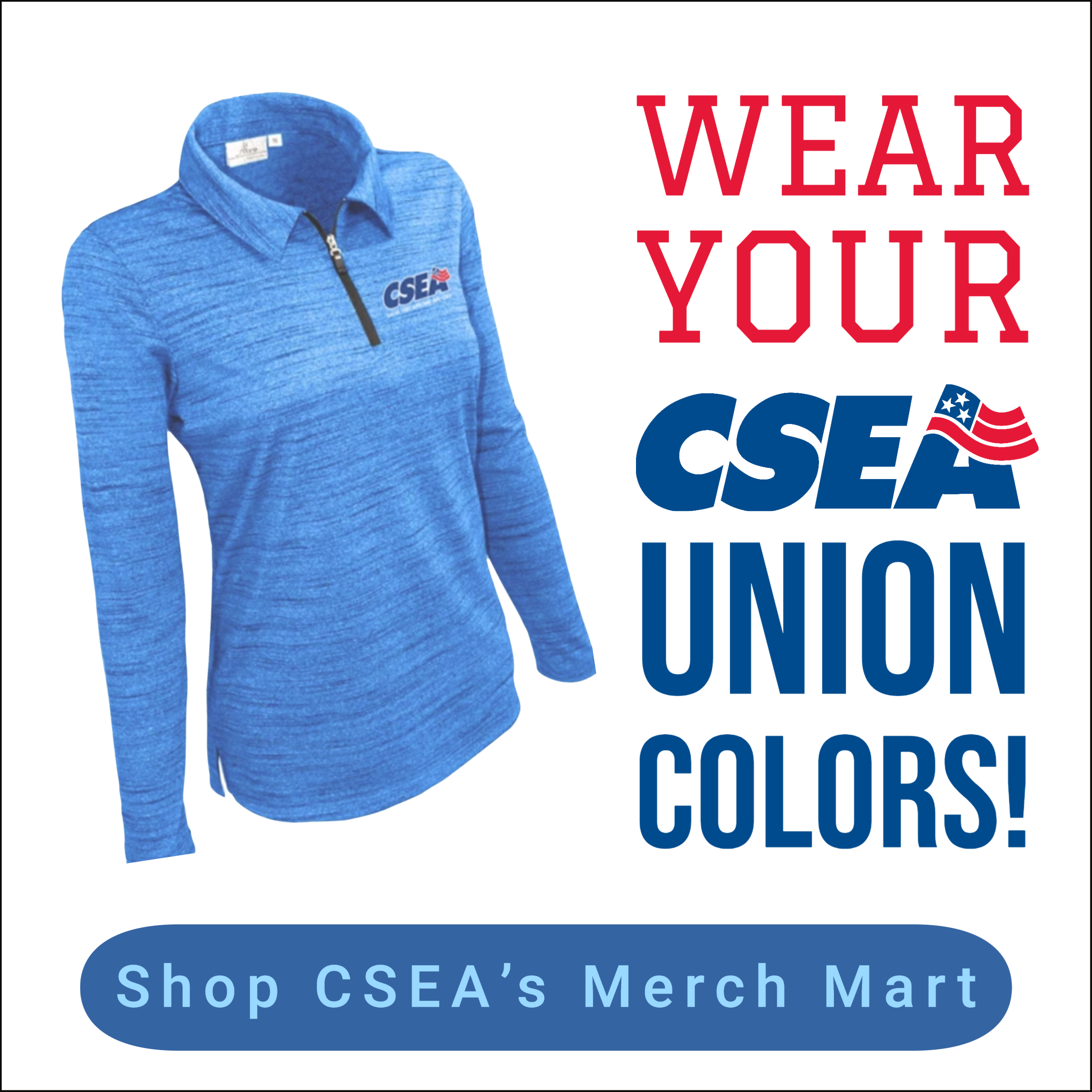 Show OFF your union pride WITH A CSEA SHIRT!
Visit CSEA's Merch Mart today to purchase shirts and hats bearing the CSEA logo which are union-made in the USA and offered through our partner Ethix Merch.
Order today and wear them with pride and show off your union colors!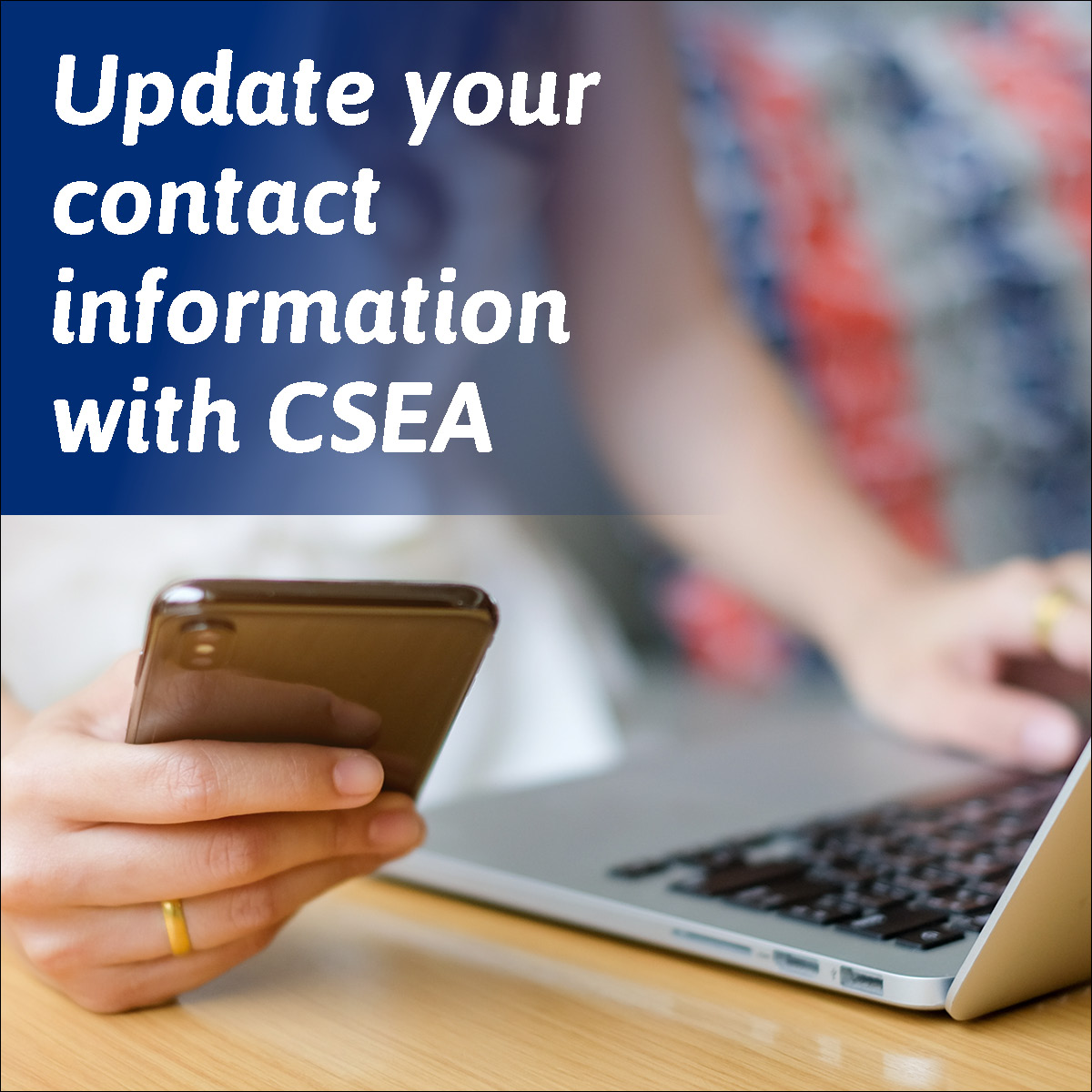 Get our email updates!
If you want to receive our email updates, please make sure we have your current information. If you haven't created your online member account yet, click here. If you've already signed on to our website, login then select "MY CSEA ACCOUNT" in the application dropdown box, and then make sure we have your updated personal email address!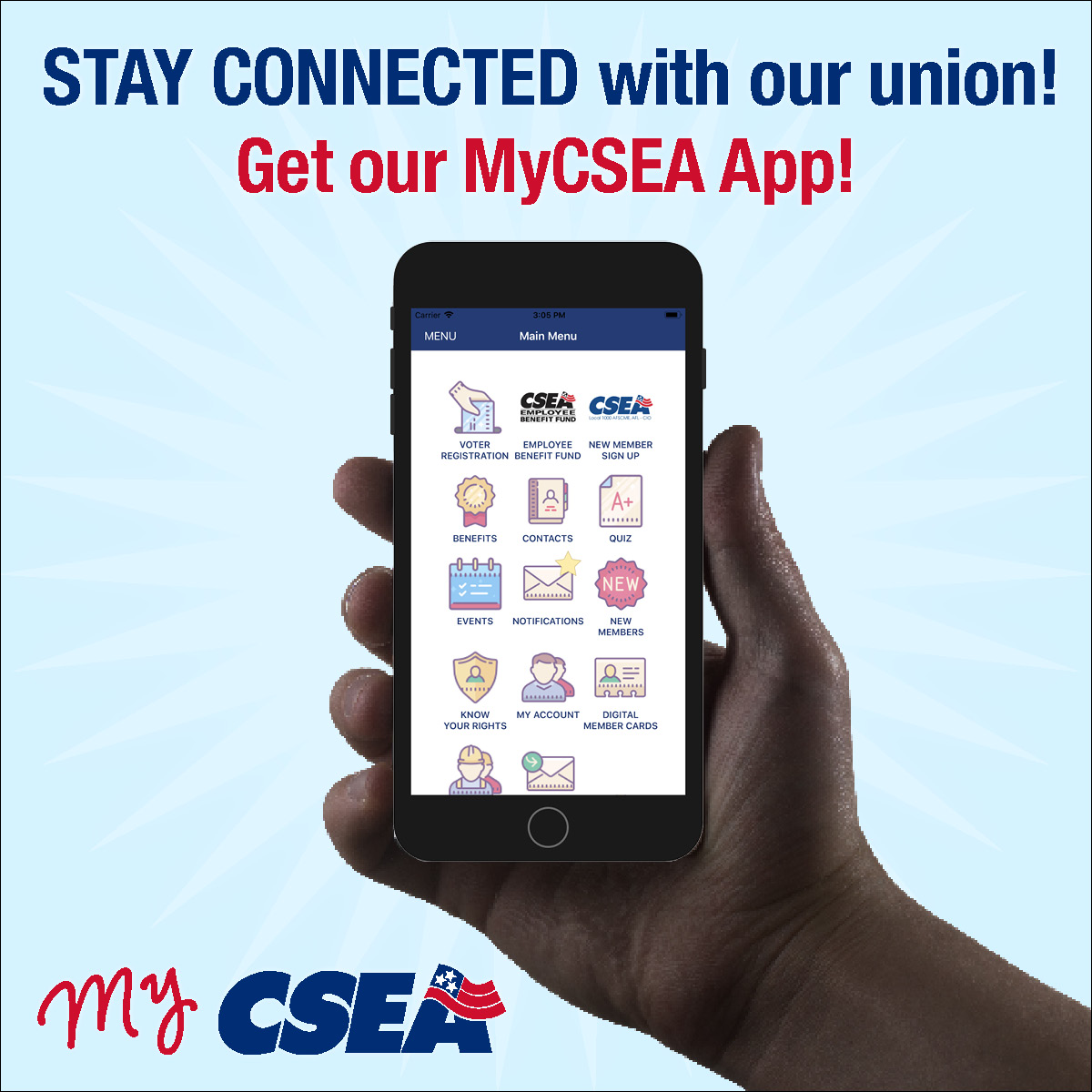 Download the My CSEA smartphone app!
The My CSEA smartphone app, available for Apple and Android devices, keeps you connected to our union and provides important information about your representation and benefits. It's all just a touch away!
Featured union news around our Regions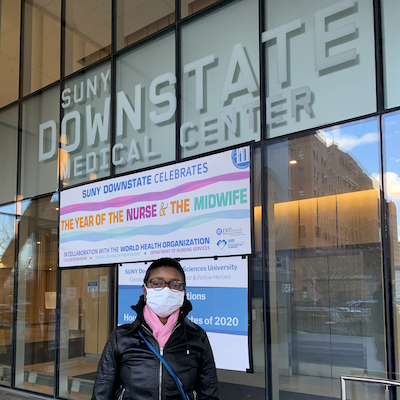 Viola Glasgow, a Nursing Station Clerk, and her co-workers at SUNY Downstate experienced some of the darkest days of the pandemic last spring when the hospital was converted into a Covid-19 Only Hospital. Now among the first people in the nation to receive the Covid-19 vaccine, she expressed hope that the vaccine will help save lives.