Welcome to Long Island Region 1
CSEA Long Island Region 1 is home to about 48,000 active and retired CSEA members across Nassau and Suffolk Counties.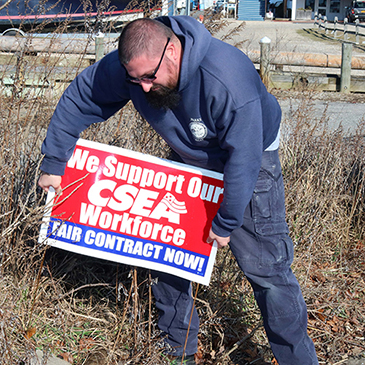 Getting Union stronger: our contract fight in the Town of East Hampton
The CSEA members in our Town of East Hampton Unit are using their union strength to increase visibility of their struggle and stand up to town officials who refuse to give them a fair contract. Read entire article.
Upcoming Events and Training
CSEA Local 870 School District MEMBERS ONLY, are invited to participate and Celebrate in our 10th Annual Anniversary School District Membership Conference.
Date: March 16, 2019 (Saturday) Time: 8:00 am – 3:00 pm
Location: East Wind Inn/Spa, Wading River, NY 11792