Welcome to Long Island Region 1
Thank you for visiting our Region webpage. CSEA Long Island Region 1 is home to about 48,000 active and retired CSEA members across Nassau and Suffolk Counties.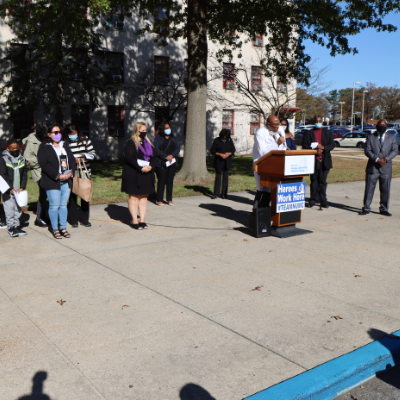 CSEA Nassau University Medical Center Unit President Lynne Kramer, CSEA A. Holly Patterson Extended Care Facility Unit President Robert Harris and Nassau University Medical Center President/Chief Executive Office Dr. Anthony Boutin stand with the families of CSEA hospital staff who passed away from COVID-19 at a recent memorial service at the hospital . Both Kramer and Harris spoke at the event and promised that the memories of CSEA's fallen frontline workers would live on.
Upcoming Events and Training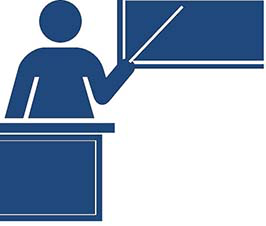 In the spirit of putting safety first, CSEA is offering alternative ways to keep information flowing as we adjust to our new normal. One major point of interest is member education, which is why CSEA's Education & Training Department is now offering several webinars. You will find a listing of trainings offered, here: https://cseany.org/education-and-training-webinars