Welcome to Metropolitan Region 2
CSEA Metropolitan Region 2 is home to about 14,000 active and retired CSEA members across the five boroughs of New York City.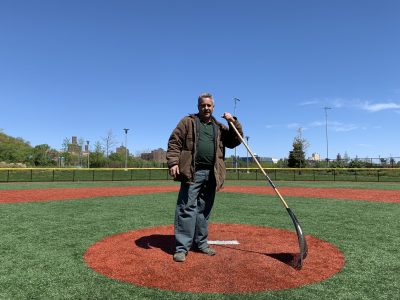 CSEA parks worker David Lucas has much in common with the park's namesake.
The June 2022 The Work Force includes a feature on a CSEA parks worker David Lucas!
Not unlike Roberto Clemente, the Hall of Fame slugger that his park is named for, Lucas has spent his career teaching others and assisting those in need.
For more details on Lucas, check out this article that ran in the online and print editions of our union's monthly newspaper.