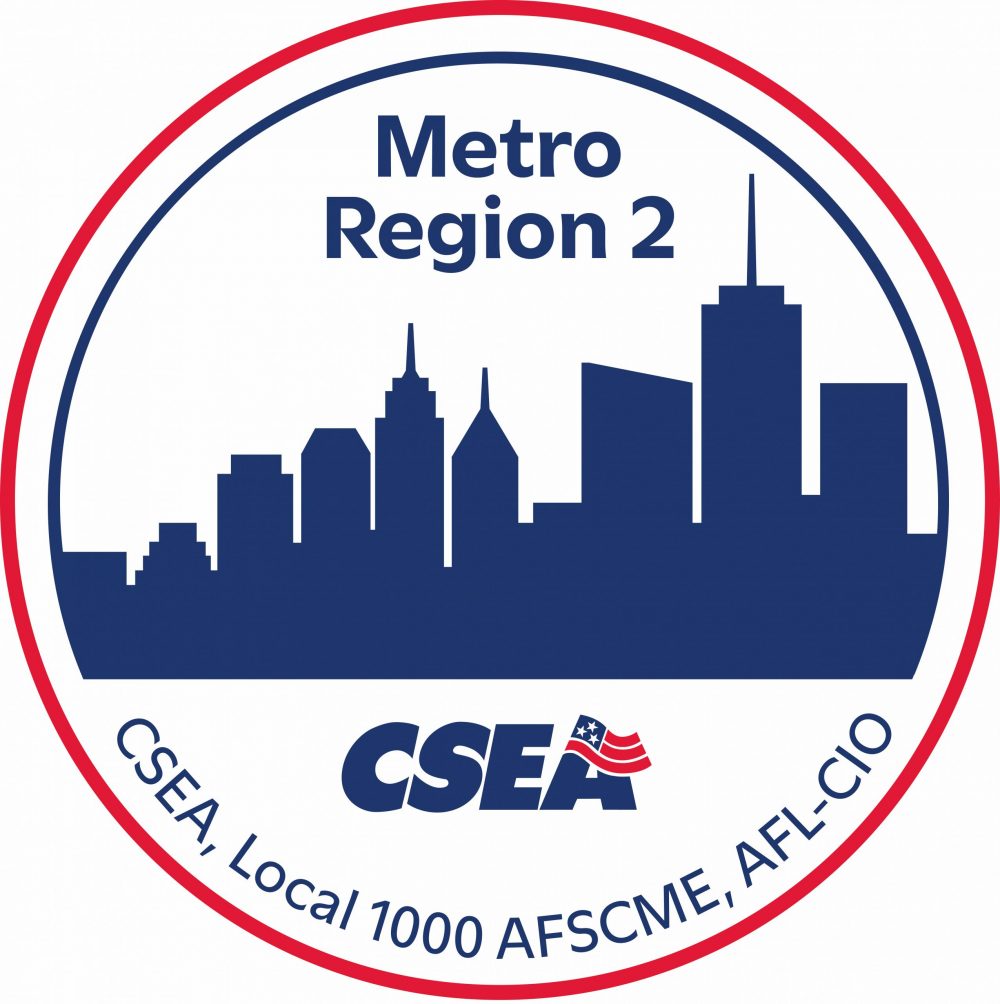 Welcome to Metropolitan Region 2
CSEA Metropolitan Region 2 is home to about 14,000 active and retired CSEA members across the five boroughs of New York City.
City skies an "orange, apocalyptic haze"
Smoke from hundreds of wildfires burning in Canada recently led to significant air pollution across the state.
Like many other union members, CSEA members working at Riverbank State Park continued to service the park and the general public.
Read more
In photo at right, Maurice Dawson, a park worker 3 at Riverbank State Park, stands on June 7, 2023 next to a viewfinder, rendered useless by the thick haze created by the Canadian wildfires.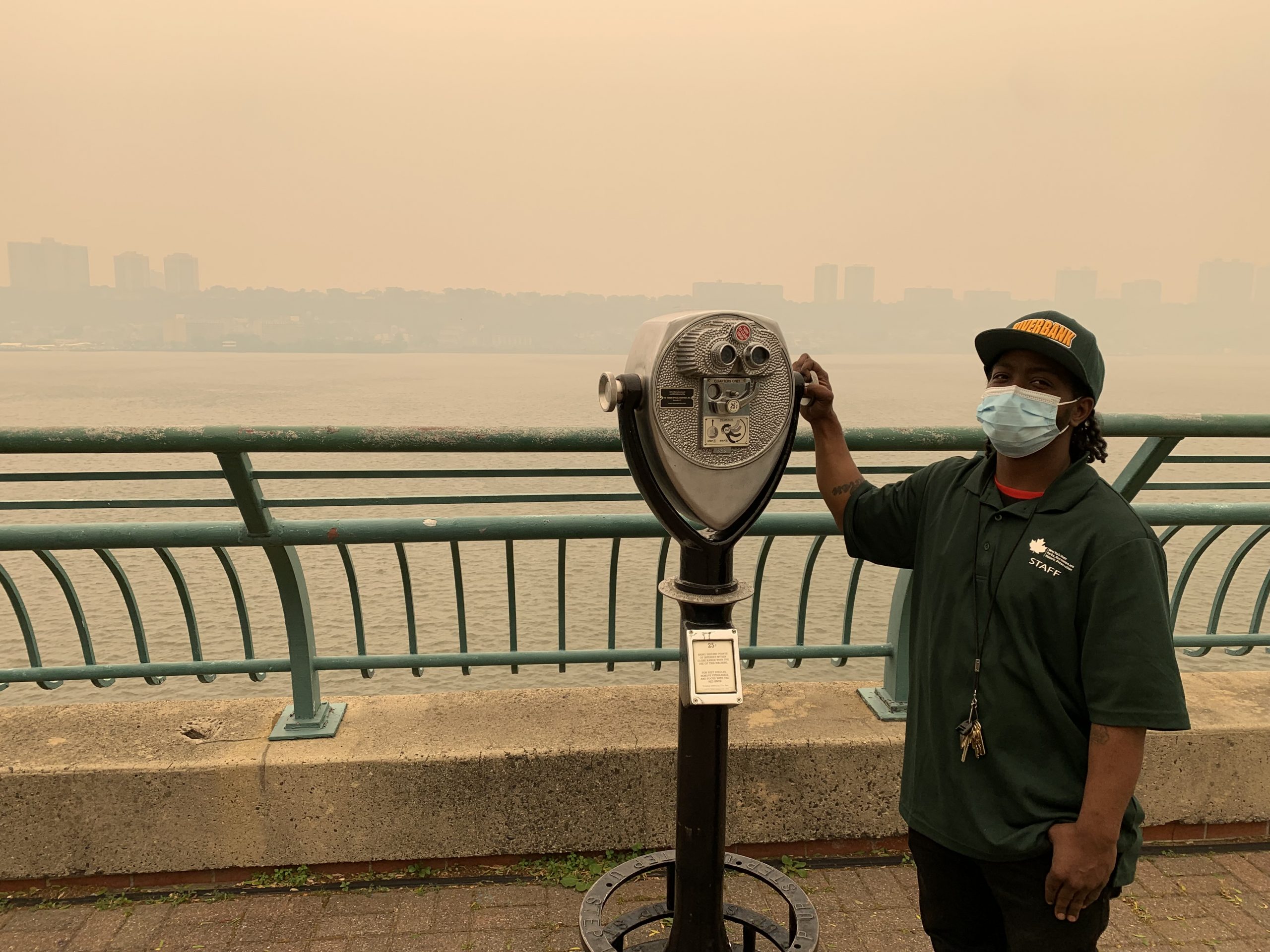 A special message from President Mary E. Sullivan
CSEA members work hard every day, and all year long. A day or even a month of appreciation doesn't quite seem like enough to adequately express my gratitude for your commitment and dedication. 
Please watch this fun and creative video – which I think highlights the variety of the work CSEA members do on behalf of all New Yorkers. Enjoy and share it with your fellow CSEA members, friends and families. 
Thank you for All You Do!
Mary E. Sullivan, CSEA President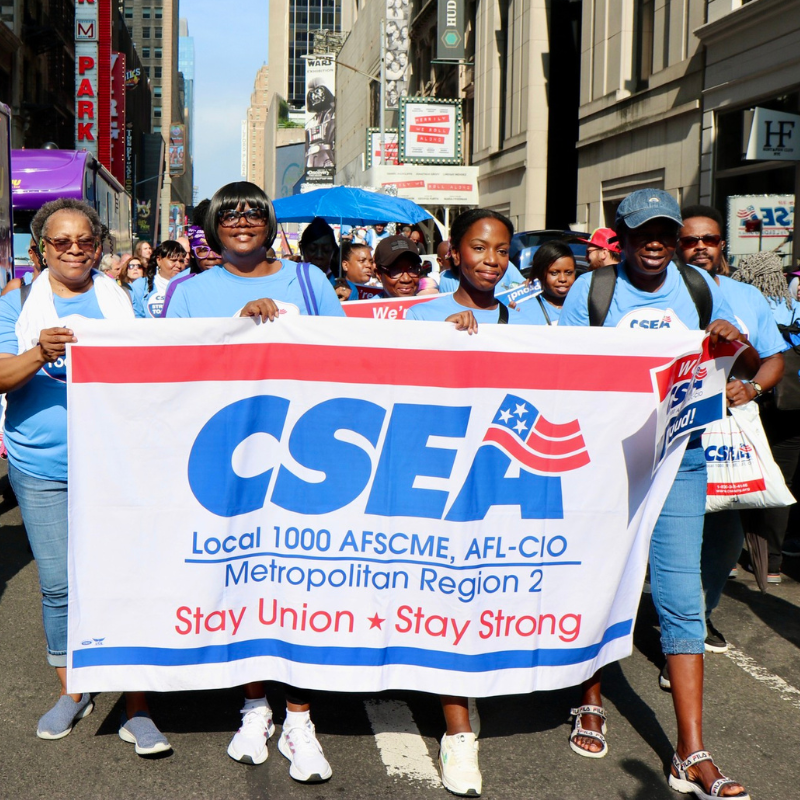 Marching with our union family in the NYC Labor Day Parade
CSEA SOLIDARITY ON DISPLAY
CSEA members from the Metropolitan Region, Long Island Region, and Southern Region chanted and danced their way up Fifth Avenue on Sept. 15 during the annual New York City Labor Day Parade.
Special thanks to the volunteers who came early to help us prepare for the march and to the uplifting and magnificent musicians of Spanglish Fly, whose infectious tunes made CSEA shine as brightly as the sun.
If you missed out on this year's parade, mark your 2024 for the Saturday after Labor Day, which is when the NYC parade takes place each year!
Remembering colleagues lost on 9/11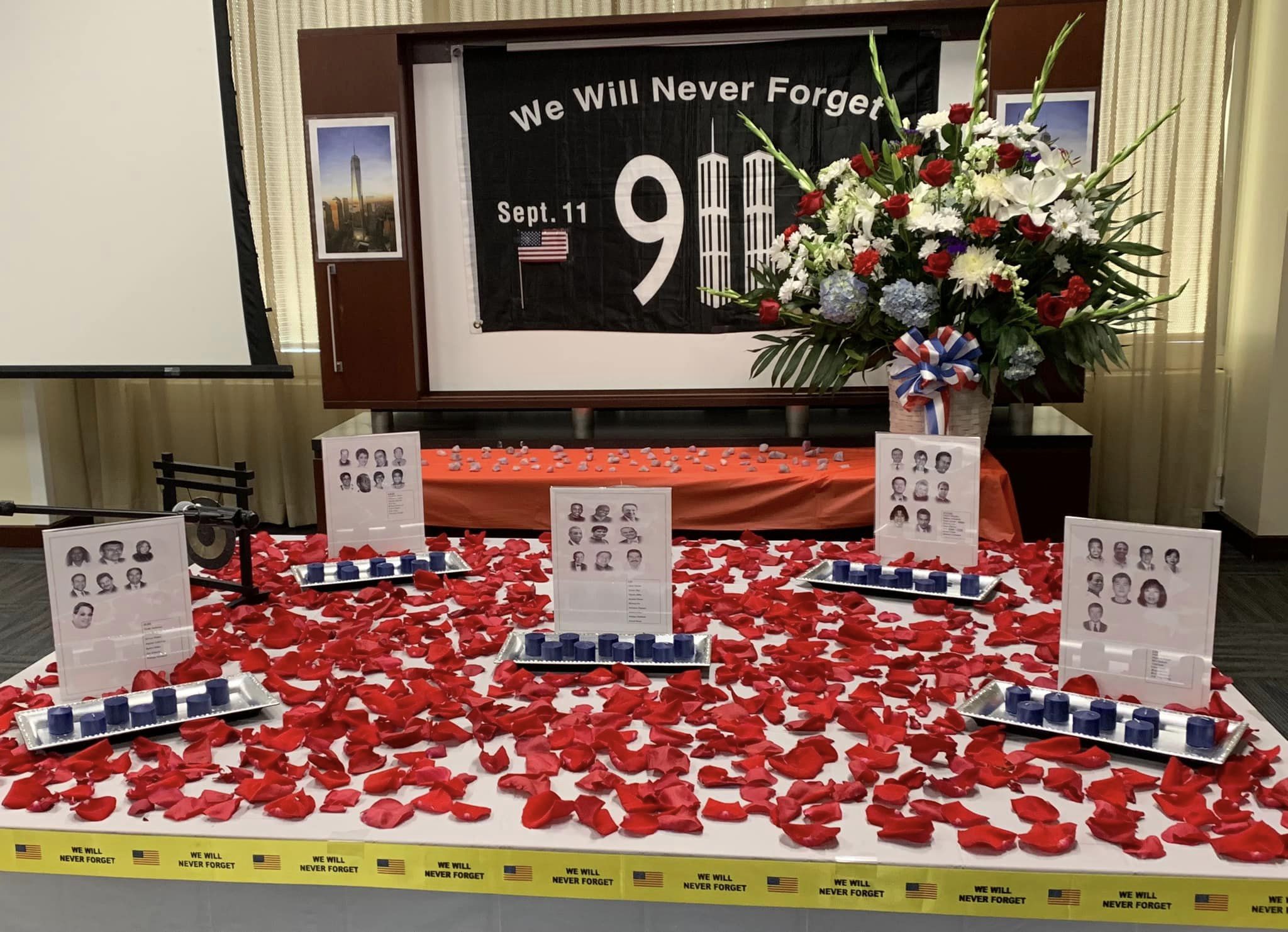 CSEA members at the Department of Taxation and Finance joined their PEF family, Acting Commissioner Amanda Hiller, retirees, family members of the deceased and guests for a Memorial Ceremony on September 11, 2023 in remembrance of the forty colleagues who transitioned on September 11, 2001. Taxation and Finance Local President Felicia Davis-Mccollough, offered a reflection during the ceremony. You can read her full words by visiting the featured posts on the top of the CSEA Metropolitan Region 2 Facebook page.
CSEA lost members Yvette Anderson, Florence Cohen, Harry Goody, Marian "Marty" Hyrcak and Dorothy Temple in the 9/11 attacks. All worked in the Tax and Finance office at the World Trade Center.