Welcome to Metropolitan Region 2
CSEA Metropolitan Region 2 is home to about 14,000 active and retired CSEA members across the five boroughs of New York City.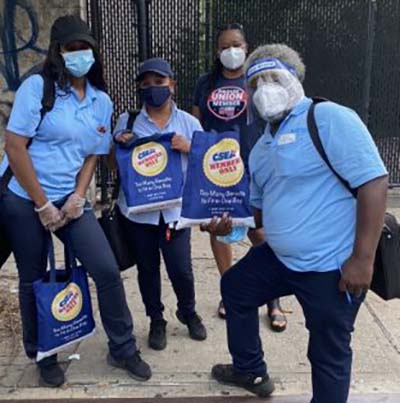 DMV workers in the Bronx are proud to be CSEA members.
The officers of the Local 010 DMV Unit, led by Unit President Dawn Destine, have been traveling to DMV offices throughout the region signing up members and listening to member concerns about the reopening of their agency.