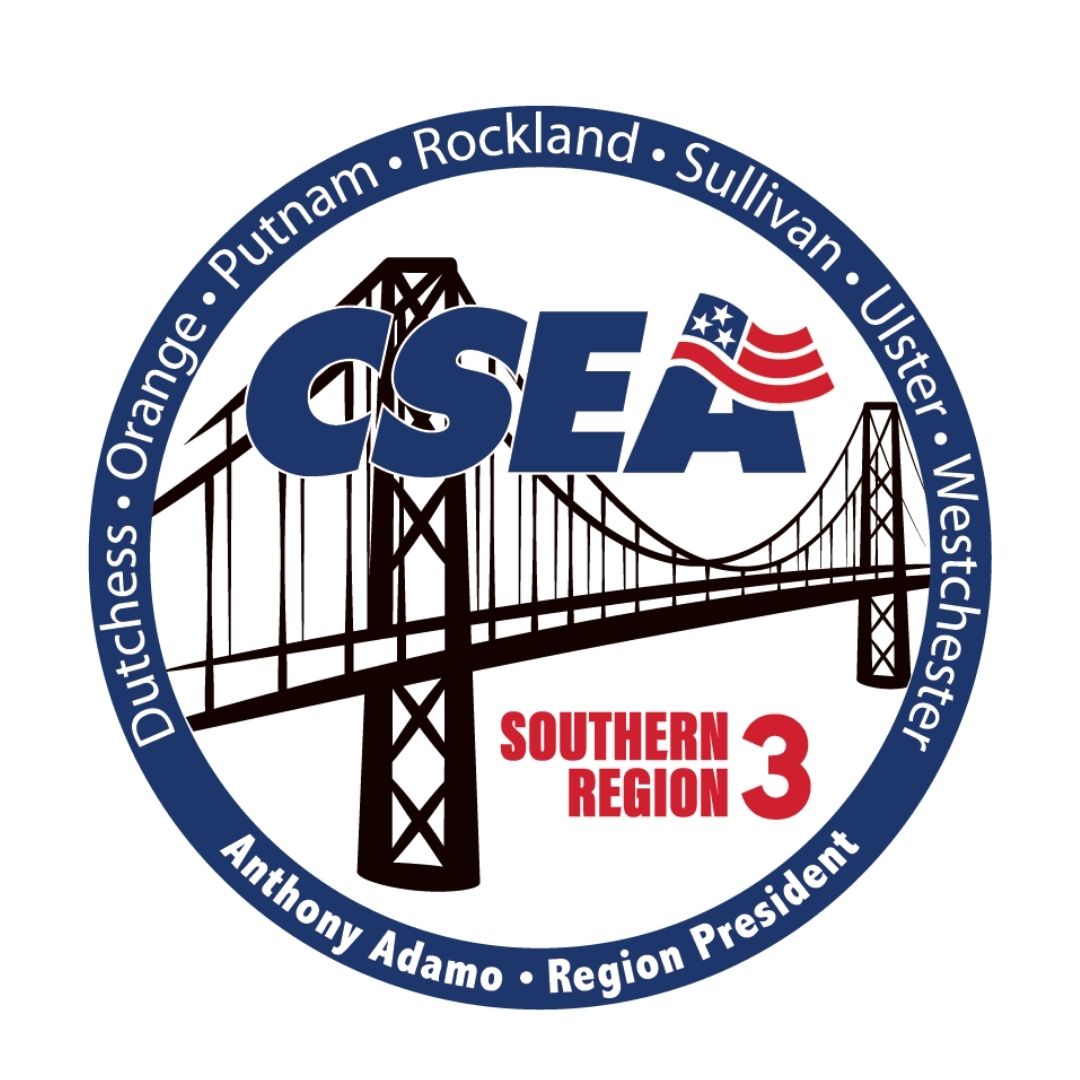 CSEA's Southern Region covers seven counties across the greater Hudson Valley area, representing workers in state government, local government, school districts, libraries, public authorities, and the private sector. The region has approximately 37,000 members across the following counties: Orange, Ulster, Sullivan, Putnam, Dutchess, Westchester, and Rockland.
A special message from President Mary E. Sullivan
CSEA members work hard every day, and all year long. A day or even a month of appreciation doesn't quite seem like enough to adequately express my gratitude for your commitment and dedication. 
Please watch this fun and creative video – which I think highlights the variety of the work CSEA members do on behalf of all New Yorkers. Enjoy and share it with your fellow CSEA members, friends and families. 
Thank you for All You Do!
Mary E. Sullivan, CSEA President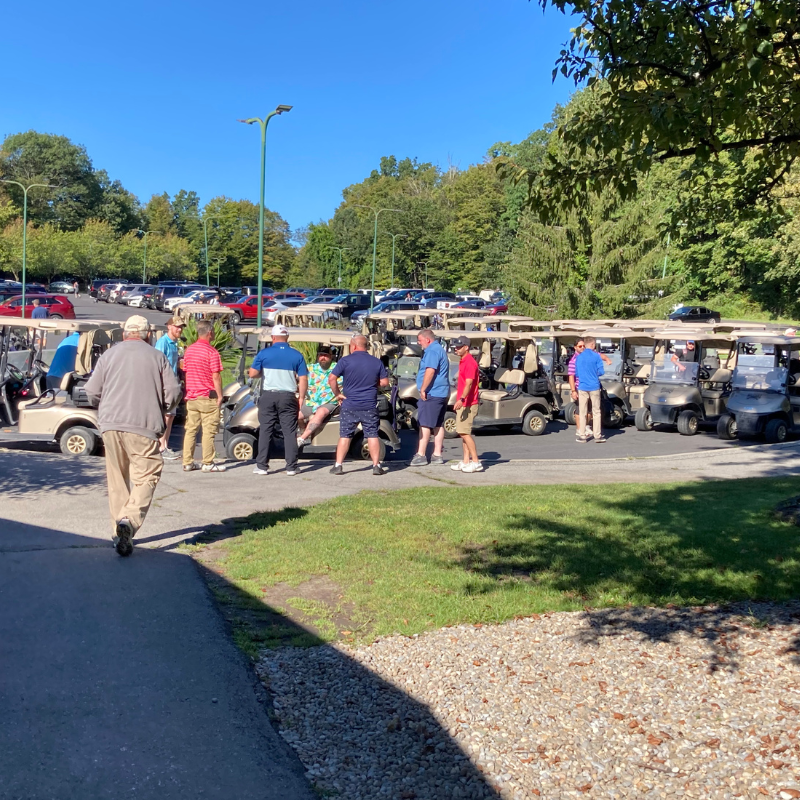 Region Golf Classic raises funds for scholarships, emergency fund
ANNUAL EVENTS HELPS CSEA FAMILIES
Golfers had crisp, fall-like weather and clear skies on Friday, Sept. 15 as they took part in the annual Southern Region Golf Classic, held this year at the Town of Wallkill Golf Course.
The event is a fundraiser for our Southern Region scholarships, awarded at the end of each school year, and for our emergency fund that helps CSEA families in times of crisis. Participants came from within the Southern Region and beyond. Their support is very much appreciated!
Thanks, as well, to the volunteers who helped make the day a success. This yearly fundraiser wouldn't be the success that it is without their support and hard work.
Helping families escaping domestic violence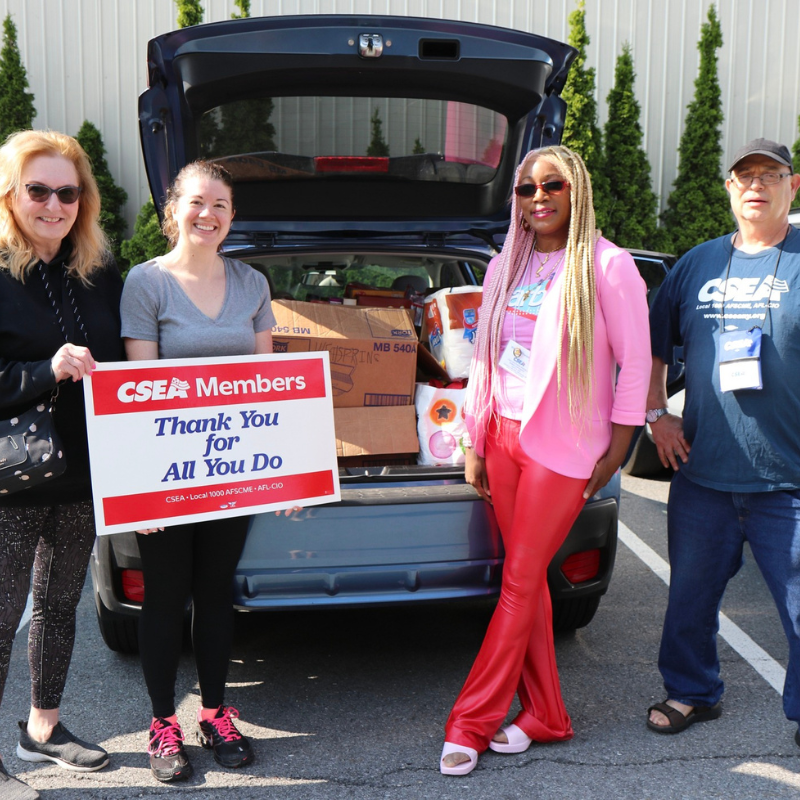 When Southern Region Women's Committee Chair Vivienne Brunson learned that our 2023 Spring Conference would be held upstate, she and her fellow committee members decided to undertake a service project that would benefit the local community there.
The result? Nearly $4,000 worth of donations of hygiene supplies, diapers, household goods, and gift cards donated to Wellspring of Saratoga, a non-profit there that supports families escaping building new lives after escaping domestic violence.
Two volunteers from Wellspring came to our conference on its final day, where they filled two vehicles to the brim with donations from CSEA activists attending the conference. They even received a new stroller set donated by Taconic State Parks Local 108.
Click here to view a personalized thank you message from leaders at Wellspring.
Mark your calendars for these upcoming events!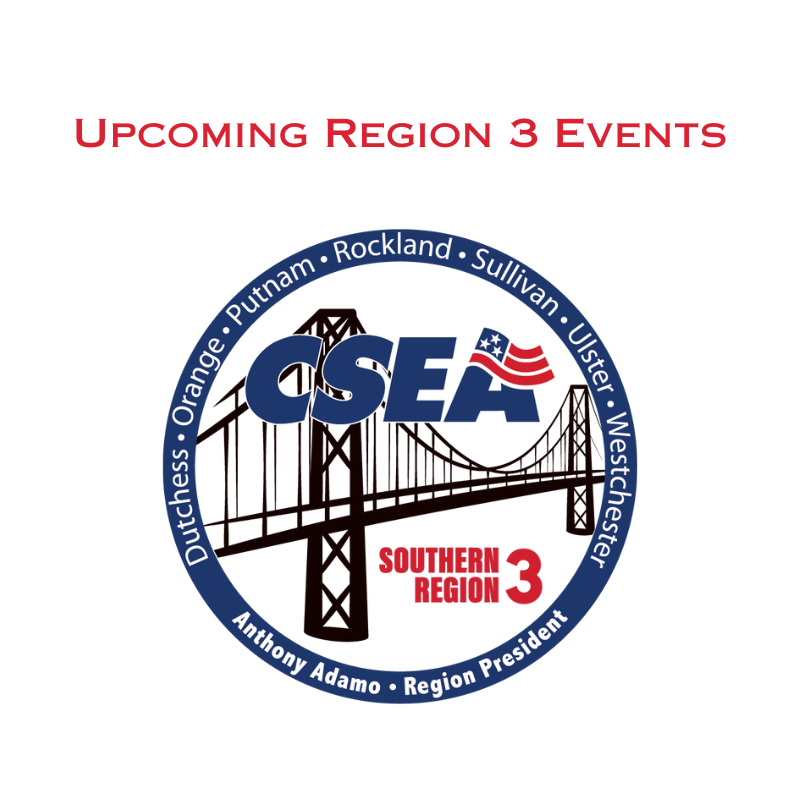 Save the date for these 2023 upcoming events. Event registration info will be sent via email, so please be sure you have your personal email address on file at cseany.org.
Fall Conference: October 26-29 at the Kartrite Resort & Waterpark in Monticello