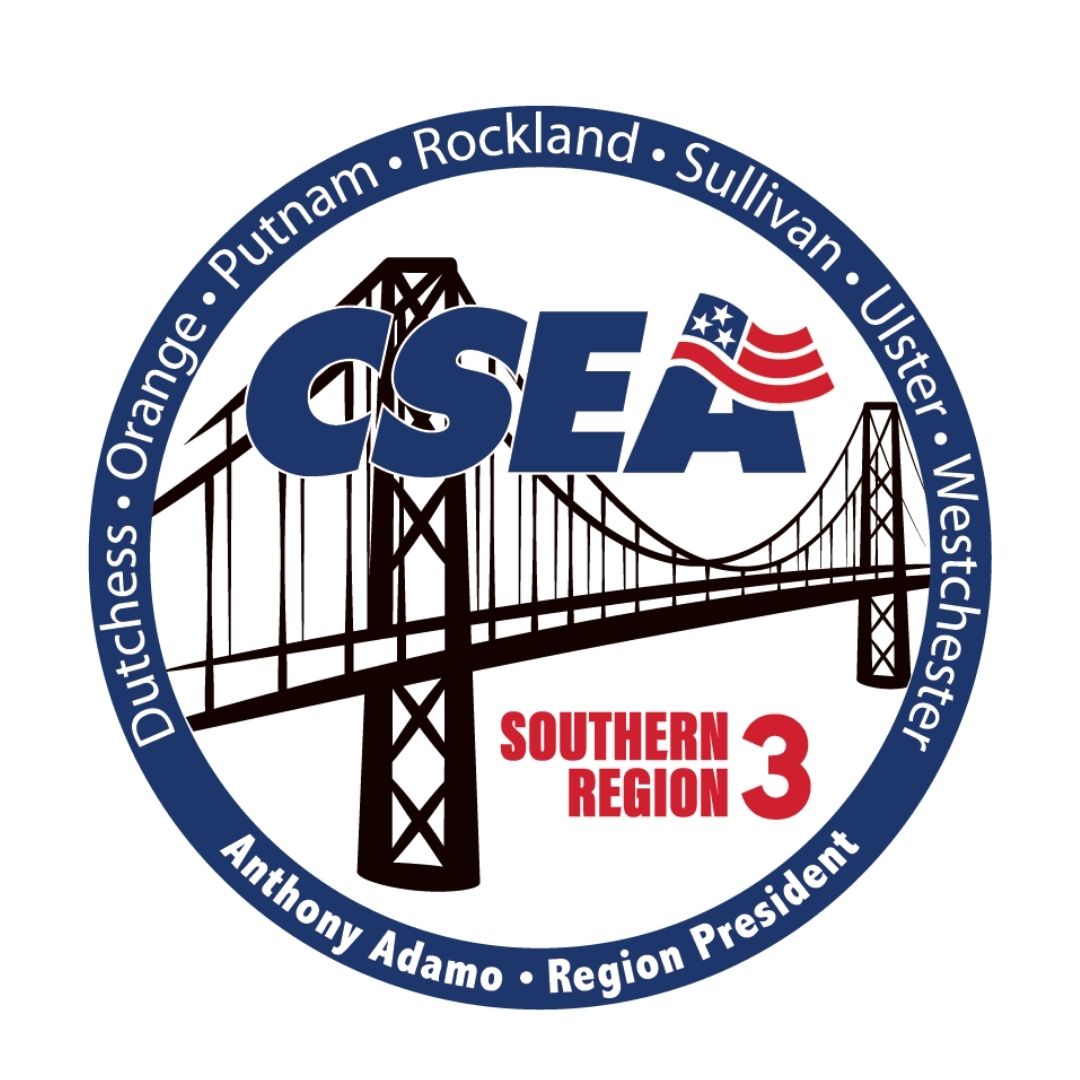 CSEA's Southern Region covers seven counties across the greater Hudson Valley area, representing workers in state government, local government, school districts, libraries, public authorities, and the private sector. The region has approximately 37,000 members across the following counties: Orange, Ulster, Sullivan, Putnam, Dutchess, Westchester, and Rockland.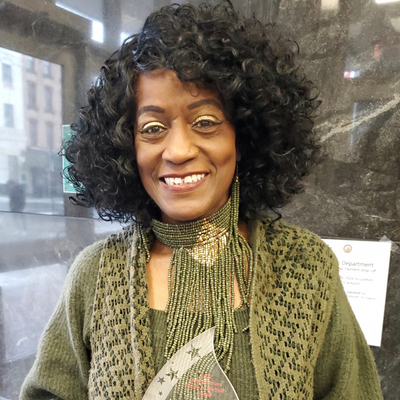 Dutchess County Unit member is inaugural winner of memorial award
MELODY NEWTON WINS THE DOUG MORRISON PERSON OF THE YEAR AWARD
Dutchess County Unit member Melody Newton was recently announced as the first recipient of the unit's Doug Morrison Person of the Year Award. Unit officers presented Melody with her award on Jan. 24. Joining CSEA in giving accolades was Dutchess County Executive William F.X. O'Neil and Dutchess County Clerk Bradford Kendall.
Newton was selected for the honor after unit leaders solicited nominations from the membership. The award honors the memory of longtime CSEA Labor Relations Specialist Doug Morrison, who passed away last year after a battle with cancer.
Unit President Andrew Calamari said that Newton more than met the criteria of the award, which sought nominees who shared Morrison's positive attitude, selflessness, and willingness to go above and beyond to help people. Newton is a 30-plus year county employee who currently serves as the greeter in the county's 22 Market Street building in Poughkeepsie. She is beloved by employees and members of the public for her effervescence and willingness to help anyone coming in to do business with the county.
Town of Yorktown Unit member killed on the job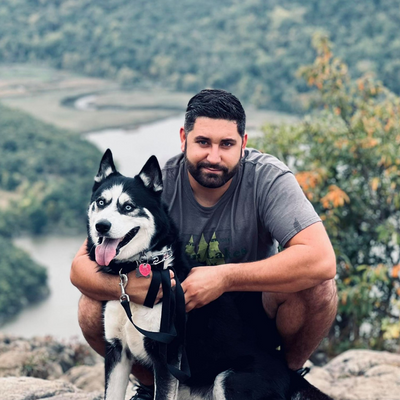 CSEA is mourning the loss of Town of Yorktown Unit member Jake Arcara, 28, who died on the job Sept. 14, 2022 when a vehicle struck him as he was working on a drainage project on a local road.
Arcara was a four-year CSEA member who worked his way up to become a motor equipment operator. He was well-loved by his co-workers at the Yorktown Highway Department, who are now having to process this tragic loss along with his beloved family and friends. Arcara had been engaged to be married in 2023.
He is survived by his parents; sister and brother-in-law; niece and nephew; grandmother; fiancee; and his Siberian Husky, Gunner. 
Croton library workers organize with CSEA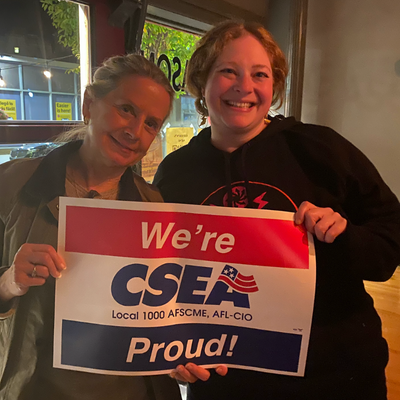 Please join us in welcoming Croton Free Library workers to CSEA!
Workers voted overwhelmingly in October to join our union via a National Labor Relations Board (NLRB) election. Members of the Croton Free Library Organizing Committee said they choses to organize with CSEA to have a voice on the job, to ensure they're treated with dignity and respect, and to be able to provide the best possible service to library patrons.
"We are thrilled to welcome Croton Free Library workers into our union family," said CSEA Southern Region President Anthony M. Adamo. "I've been so impressed by the vast knowledge and diverse experience that these workers have, as well as their dedication to creating a welcoming environment for library patrons. The workers at Croton Free Library are part of a national movement of cultural workers standing up for better working conditions and fairness on the job through the union organizing process."
We appreciate the support the workers have received from community members, including strong public support from Croton-on-Hudson Mayor Brian Pugh.
Pictured here are CFL Organizing Committee members Marion Callis and Gillian Rothchild.