Welcome to Capital Region 4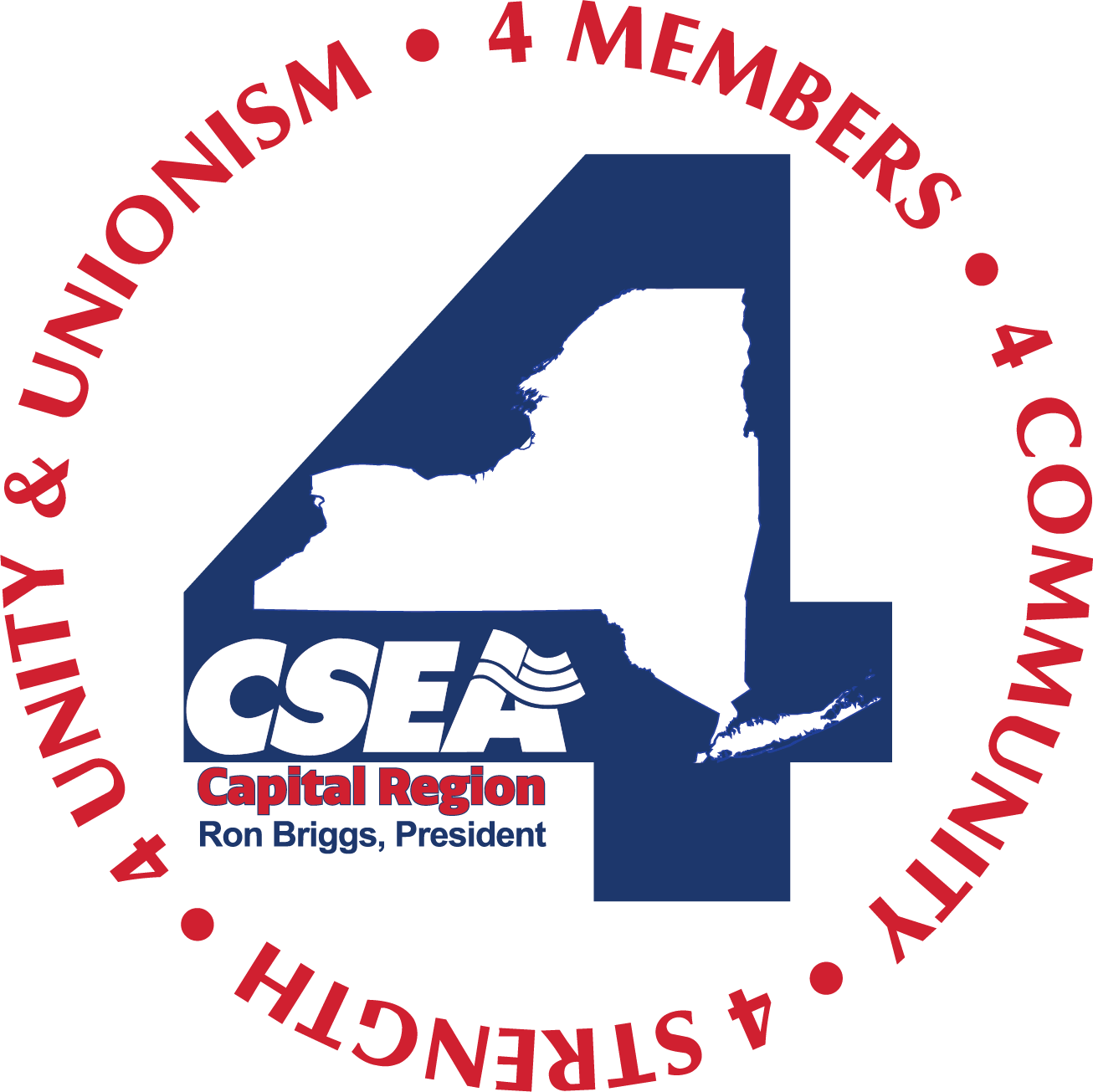 Welcome to the Capital Region
CSEA's Capital Region covers 14 counties north to the Canadian Border, east to Vermont, south into the Catskills and west to the Central Region. Supporting workers in more than 90 locals and 230 units in state government, local government, school districts, library systems, public authorities and the private sector. The region has approximately 36,000 members.
New Issue of The Dispatch
Read, download and share the latest issue of CSEA's Capital Region newsletter The Dispatch from the Capital Region's Communications Committee. This issue includes information on virtual meetings regarding the tentative agreement with the State as well as a special call from our Region President, Ron Briggs.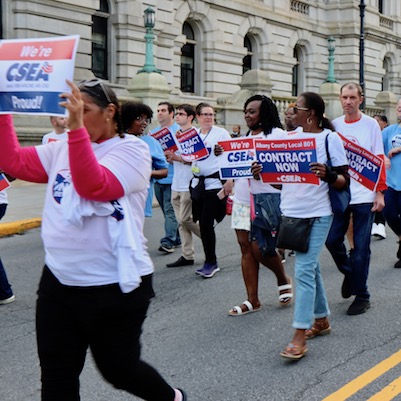 Albany County Contract Fight
Albany County Contract Fight 
CSEA-represented bargaining unit members from Albany county took to the streets during the recent Albany Labor Parade to raise awareness of their efforts for a fair contract and to raise the heat on county officials who have been dragging out negotiations.
 "Like" our Capital Region 4 Facebook page to view more images like this and stay updated on region news.
State Releases  Bulletin on Health Care & Direct Care Worker Bonuses 
The Division of Budget has released a bulletin on the first Health Care/Direct Care worker bonus to be paid out on 10/20/2022 (institutional payroll) and 10/26/2022 (administration payroll) for those eligible for payments. Bonus payments will be made in an employee's regular paycheck but state and local taxes will not be deducted (federal taxes will still be taken out).