Welcome to Capital Region 4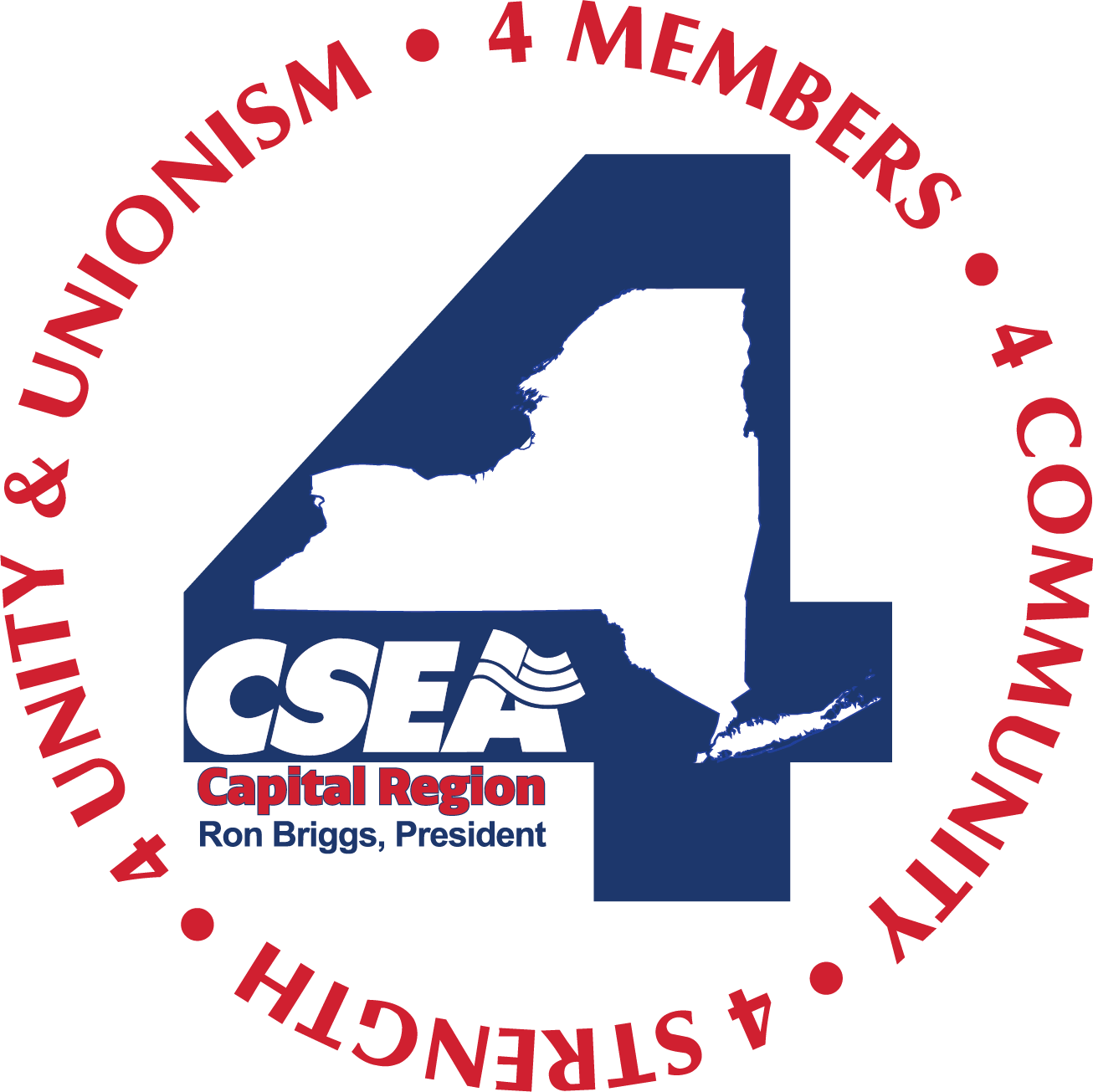 Welcome to the Capital Region
CSEA's Capital Region covers 14 counties north to the Canadian Border, east to Vermont, south into the Catskills and west to the Central Region. Supporting workers in more than 90 locals and 230 units in state government, local government, school districts, library systems, public authorities and the private sector. The region has approximately 36,000 members.
New Issue of The Dispatch
Read, download and share the latest issue of CSEA's Capital Region newsletter The Dispatch from the Capital Region's Communications Committee. This issue includes information on virtual meetings regarding the tentative agreement with the State as well as a special call from our Region President, Ron Briggs.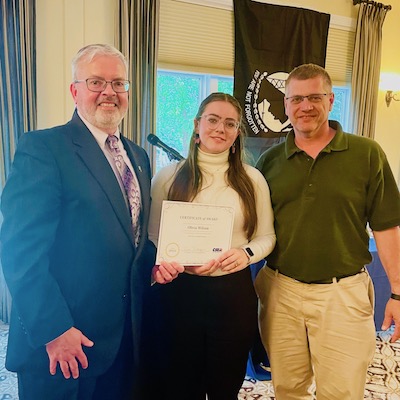 2022 Daniel X Campbell Scholarship Recipient
Scholarship Awarded  
Congratulations to Olivia Wilson, daughter of CSEA member, Trent Wilson from SUNY Construction Fund. Olivia is the recipient of the 2022 Daniel X Campbell Scholarship which was presented at the region's June executive board meeting. Wilson shared with attendees the subject of her winning essay, a profile on labor activist Fannie Sellins who was brutally murdered on a picket line in 1917. Wilson admired Sellins' bravery in "standing up for others." 
Here, (L to R) Capital Region President Ron Briggs, Olivia Wilson and Trent Wilson after accepting her scholarship.
 "Like" our Capital Region 4 Facebook page to view more images of the event and stay updated on region news.