Welcome to Capital Region 4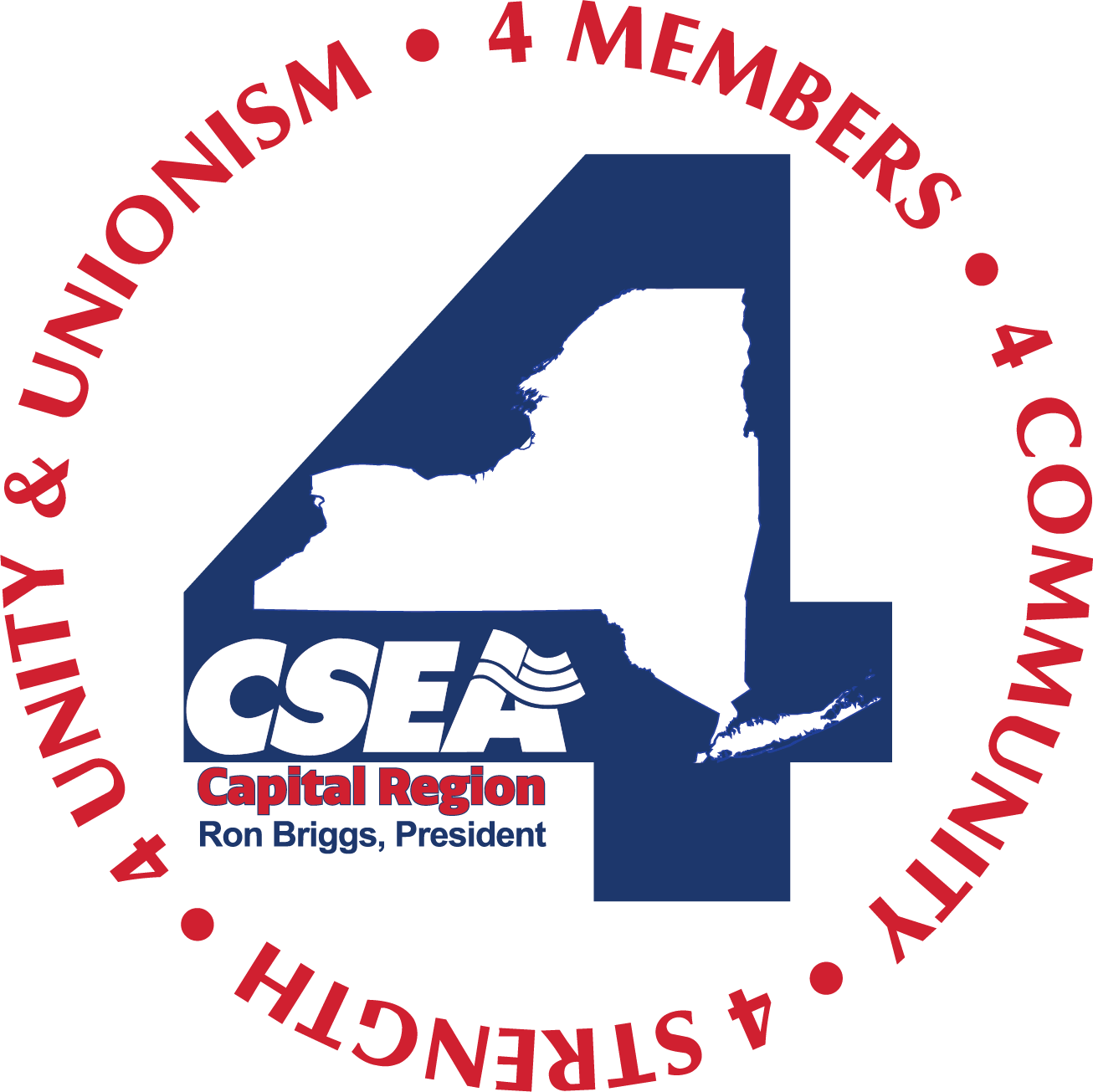 Welcome to the Capital Region
CSEA's Capital Region covers 14 counties north to the Canadian Border, east to Vermont, south into the Catskills and west to the Central Region. Supporting workers in more than 90 locals and 230 units in state government, local government, school districts, library systems, public authorities and the private sector. The region has approximately 33,000 members.
Read the latest issue of The Dispatch
CSEA's Capital Region Communications Committee works to bring you updates news and information about our region. Read, print and share to help spread the word.
Update: New issue, June 2023.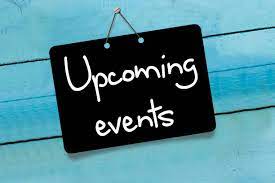 Upcoming Events
CSEA Annual Delegates Meeting – October 2-6, Buffalo, NY
R4 E-Board Meeting – December 2, Saratoga Springs, NY
Are you receiving our monthly newspaper, The Work Force? Are you getting emails with CSEA news, event and member benefit information? If not, it's time to create or update your CSEA account with your current address and personal email.
Here's how:
First, make sure you have your CSEA ID number. Don't know your CSEA ID#?  Find it here.
Next, use your CSEA ID to create your account from this link.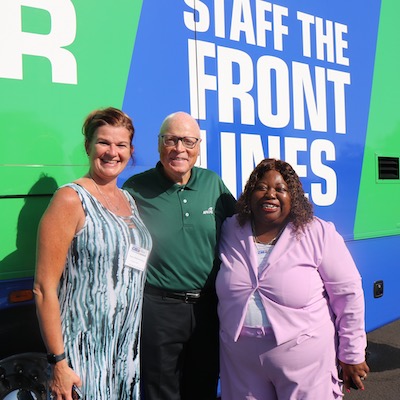 AFSCME Staff the Frontlines Bus Tour Stops In Albany
AFSCME BUS Tour
AFSCME's Staff The Front Lines Bus has been traveling around the country raising awareness about the staffing crisis in public employment. The bus stopped in Albany recently to promote the need to recruit and retain public employees. Shown here, L to R, is Stacey Deyo, AFSCME President Lee Saunders and Elaine Alston.
You can view local media coverage here.
"Like" our Capital Region 4 Facebook page to view more images like this and stay updated on region news and events.