Clean Up Safety
CSEA has launched an updated version of our Clean Up Safety smartphone app, available for Apple and Android devices, with enhancements to the user experience, making it more useful than ever before!
Some of the most dangerous and deadly jobs are those of workers performing waste pickup and disaster clean-up. The hazards are numerous, and workers doing this work need to be aware of the laws designed to protect them and best practices to do this type of work more safely.
The updated app, developed in collaboration between our union's Occupational Safety and Health and Information Technology Departments, was first developed in 2015 through a grant from the National Institute of Environmental Health Sciences. The updated app launched April 1, 2022, in conjunction with our statewide Conference on Occupational Safety and Health.
The new app features a completely redesigned visual interface, to make navigation clearer and easier. This update also improves accessibility, with better support for large text sizes, and new gestures to handle navigation and zooming in on the screen.
"We're pleased to make this updated app available to members working in these very dangerous professions," said CSEA President Mary E. Sullivan. "We want to make sure they have the necessary knowledge and tools to make their work as safe as possible, and this app helps make that happen."
According to the U.S. Bureau of Labor Statistics, sanitation workers are 10 times more likely to be killed at work than the average worker.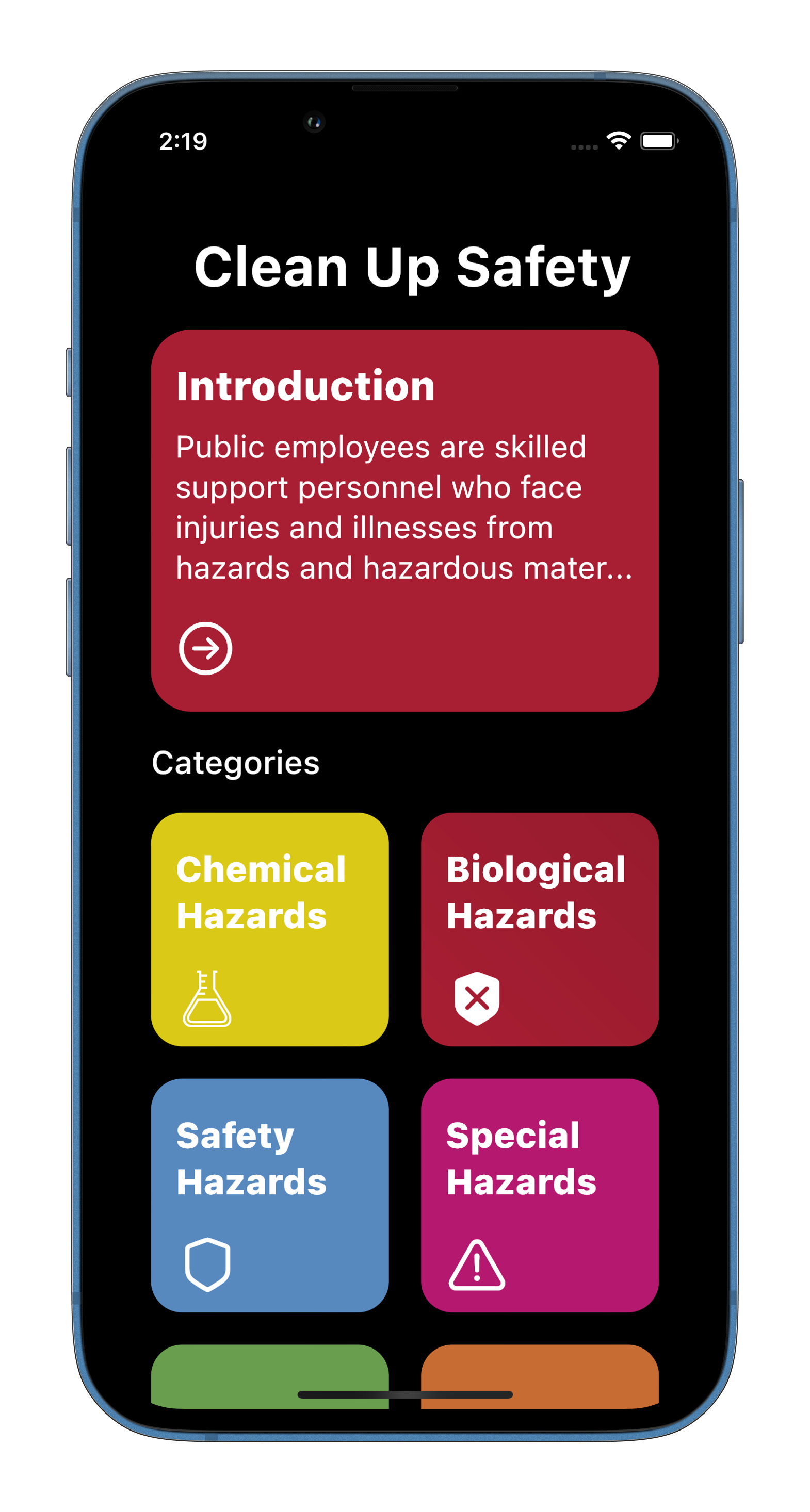 Download the updated version of our app