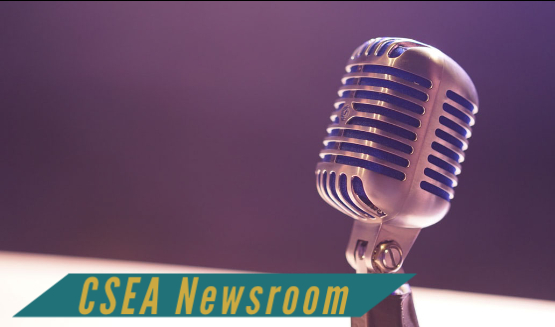 AUGUST 4, 2022: CSEA RATIFIES FIVE-YEAR CONTRACT WITH NEW YORK STATE
 ALBANY, N.Y. (August 4, 2022) – CSEA (Civil Service Employees Association), the largest labor union for New York State employees, announced that its members overwhelmingly voted in favor of ratifying a new five-year state contract for more than 52,000 workers representing all four of the union's executive branch bargaining units.
The agreement was approved by more than 80 percent of CSEA members that were eligible to cast ballots. This contract will be retroactive from April 2021 through April 2026 and will cover CSEA union members in a variety of roles and departments statewide.
This contract will be retroactive from April 2021 through April 2026 and will cover CSEA union members in a variety of roles and departments statewide.
"CSEA is very appreciative of Governor Hochul's cooperation with coming to a resolve to make this a good contract for New York state employees for this five-year period. This is a victory not only for our union members, but also for the state at large. This workforce showed up and delivered during two of the most challenging years in many of our lifetimes," said Mary E. Sullivan, President of CSEA. "The passage of this contract demonstrates that CSEA members are satisfied with the terms and it's equally significant when the work of our employees is properly recognized by the Governor and our employers."
A tentative agreement for the new state contract had been reached in June 2022 between Governor Kathy Hochul's administration and CSEA's negotiating team. Electronic voting and paper ballots were tallied this past week resulting in the passage.
# # #
JUNE 17, 2022: CSEA ENDORSES ANTONIO DELGADO FOR LIEUTENANT GOVERNOR
ALBANY – CSEA President Mary E. Sullivan proudly announced an endorsement for Lieutenant Governor Antonio Delgado in his upcoming bid to be elected to the office this November.
"Antonio Delgado has stood beside CSEA during his time as the Congressional representative for New York's 19th Congressional District, " Sullivan said. "He has proven himself to be a supporter and a friend to labor."
"He supported the American Rescue plan that brought much-needed revenue to our State and local governments and into our communities. He helped pass that act which in turn helped us all weather the economic effects of the COVID-19 pandemic."
"I am so proud to have the support of New York's largest public service workers' union, CSEA members are the lifeblood of our state." said Lieutenant Governor Antonio Delgado. "I know how important it is to continue to build up our middle class, and we must recognize we do that by supporting our organized labor. That is why in Congress I was always a partner to working families and I will continue to have their backs as Lieutenant Governor."
"We know he will continue to represent the good, hardworking members of CSEA and we are proud to endorse Antonio Delgado in his upcoming race for Lieutenant Governor," said Sullivan.
MAY 25, 2022: STATEMENT FROM CSEA PRESIDENT MARY E. SULLIVAN ON THE TEXAS SCHOOL SHOOTING
"The Texas elementary school shooting is yet another senseless act of violence that hits close to home for so many of us. No child should have to fear for their life when they walk through the doors of a school in our country. We need action to protect our children and school district employees who work hard every day to ensure our children are safe, healthy and learning.
Our elected leaders need to make the changes now that are so desperately needed to prevent these tragedies. Elected officials who have blocked action in the past have to realize that 90% of the American people want something done now to reduce the possibility of this kind of tragedy from happening in the future.
If we want to do our part to prevent the cold-blooded murder of little, innocent children, we have to start electing people who want the same protections for our children and theirs."
MAY 19, 2022: STATEMENT FROM CSEA PRESIDENT MARY E. SULLIVAN ON THE RECENT HATE CRIMES IN BUFFALO
"On May 14, a senseless and violent act took place in our own City of Buffalo at a TOPS supermarket. I take this moment to extend my sympathy to our members and families as they begin the long healing process.
This is another horrible act that happened because of the racism and hatred that is still present in our country today. As a union, we must stand in unity as we affirm that continued acts of violence such as these are unacceptable and must come to an end.
We must call on our elected leaders louder than ever to make changes that will ensure no one has to endure what the Buffalo community is experiencing right now.
Our thoughts and hearts will remain with the Buffalo community as we work to ensure that African Americans and all minorities have the right to live feeling safe and in peace."
MAY 5, 2022 - NORTHEAST PARENT AND CHILD SOCIETY WORKERS VOTE TO UNIONIZE
SCHENECTADY – Northeast Parent and Child Society (NPCS) workers located in Schenectady voted to join CSEA in a National Labor Relations Board (NLRB) election held Wednesday, May 4.
The 88 full-time and part-time workers organized with CSEA for a stronger voice on the job, a safer workplace and fair treatment. They join a recent national wave of organizing wins across the country including big recognizable names like Amazon and Starbucks.
"We're humbled that these workers chose to build their power through joining CSEA," said CSEA Capital Region President Ron Briggs, who assisted the workers in their organizing efforts. "This vote result shows they clearly understand the advantages of collective action, and they join thousands of workers right here in New York State and across the country who are getting empowered through the labor movement."
The group works to help the children at NPCS (5-21 years old) navigate life at their residential facility, to and from school, and in the community. They wanted a voice to help address recent staffing issues, increase worker safety and protections, ensure fairness, equity and inclusion.
"We are so excited to have won our election. We are on the way to getting the dignity and respect we deserve. This is what is best for us and the children we care for. I hope to see more opportunities for people of color in administrative roles and an expansion of diversity and inclusion of all ethnicities, fair treatment and fair salaries," said Geneva Grice, Online/On-call Counselor.
"This has been long overdue. This allows us to have our voices heard and most of all to have support. I hope to have better benefits and to feel appreciated for the job I do," said Adrian O'neale, Sr., Residential Counselor (RC3).
In 2018, researchers at MIT found that approximately 48 percent of nonunion workers would join a union if they could, amounting to 58 million workers and nearly half of the nonunion workforce. Gallup reported in 2021 that 68 percent of Americans approve of labor unions, with most Americans wanting to join a union if they could. Now in 2022, momentum is growing, and approval is the highest it's been since the 1950s.
JANUARY 25, 2022: NY'S LARGEST PUBLIC WORKERS' UNION SUPPORTS KATHY HOCHUL'S ELECTION FOR GOVERNOR
ALBANY – New York Governor Kathy Hochul received a key endorsement in her campaign for Governor today from CSEA, New York's largest public service workers' union.
CSEA President Mary E. Sullivan, who officially makes the endorsement on the union's behalf, announced Hochul's endorsement in a statement.
"CSEA proudly throws our support behind Kathy Hochul for Governor. We're convinced she's the right leader to improve the lives of all New Yorkers," Sullivan said. "From the day she stepped up to lead, Governor Hochul has recognized the value that public employees bring to all New Yorkers. She understands the incredible sacrifice and dedication of the union members working on the front lines who have gotten us through these very difficult times, and has demonstrated a commitment to working with us to recognize them. She has an empathy we've not seen before, and she can work across party lines to unite people. We are confident we can work with her as partners for better government."
Sullivan said the union is also supportive of Hochul's proposed state budget and her goals to grow New York's public workforce and recruit workers to address critical staffing shortages.
"Governor Hochul is looking for real solutions to New York's problems. She is working to grow the state workforce to address the staffing shortages that are overburdening workers. She wants to ensure better service delivery to taxpayers, and she's doing everything she can to protect all New York's workers during this pandemic."
"I am proud to receive the endorsement of CSEA which represents among the very best of New York's public workforce and serves as a voice for justice in the workplace and our communities," said Governor Kathy Hochul. "Together, we recognize that strong unions build a strong middle class and support for organized labor goes hand-in-hand with our economic recovery. I look forward to furthering our partnership to accomplish great things for working people who serve our state and all of our fellow New Yorkers."
-30-
JANUARY 13, 2022: CSEA ENDORSES SCHUMER FOR U.S. SENATE
ALBANY – CSEA President Mary E. Sullivan today put the public workers union's considerable political muscle behind getting U.S. Senate Majority Leader Chuck Schumer re-elected as New York's senior senator in November.
Sullivan announced CSEA's endorsement of Majority Leader Schumer at a virtual meeting of the union's statewide Board of Directors, noting that Senator Schumer has delivered for all New Yorkers during very difficult times.
"As majority leader and New York's senior senator, Chuck Schumer has come through for all New Yorkers during a national time of crisis," Sullivan said. "His leadership and work with the decision-makers in Washington to deliver needed federal relief to New York made sure our essential workers kept delivering their vital services, and that New Yorkers weren't left behind."
"I am proud to receive the endorsement of the wonderful members of CSEA and President Mary Sullivan," Majority Leader Schumer said. "From public hospitals to mental health services to transportation, IT, sanitation and public safety and countless other essential jobs, the work that CSEA's 300,000 members do is fundamental to the mission of both New York state and all our counties. That is why I fought so hard at the height of the COVID shutdown to deliver the historic $350 billion in aid for our state and local governments to keep CSEA workers on the job and serving the New York public through the pandemic. Together we will overcome this public health challenge and move New York state and the nation into a full recovery and bright future based on respect and fair pay and benefits for all our working families."
Sullivan added that Schumer has always been a strong supporter of workers' rights and a longtime friend of organized labor.
"CSEA is proud to endorse Majority Leader Schumer for another term as New York's U.S. Senator, and we will work hard between now and November to get him re-elected," Sullivan said.
-30-
JANUARY 13, 2022: CSEA ENDORSES DINAPOLI FOR COMPTROLLER
ALBANY – Calling him "the best comptroller New York has ever known," CSEA President Mary E. Sullivan announced today that the union is endorsing State Comptroller Thomas DiNapoli for reelection in November.
Sullivan was joined online today by DiNapoli at a virtual meeting of the union's Board of Directors, where she announced his endorsement. CSEA is New York's largest union of public service workers, the majority of whom depend on retirement security from the state's public pension system, which DiNapoli oversees.
"As the sole trustee of our state pension funds, Tom DiNapoli has managed through very difficult times to keep our pension system stronger than ever," Sullivan said. "He has maintained retirement security for public workers, kept the fund among the best-funded in the country, and managed to lower costs to taxpayers, all at the same time. He is truly the best comptroller New York has ever known and he deserves to be reelected. CSEA will stand strongly behind Tom DiNapoli."
Sullivan noted that DiNapoli has also improved transparency in state government operations and saved taxpayers money by aggressively rooting out fraud and corruption during his nearly 15-year tenure as comptroller.
"New York is powered by the working women and men of CSEA — they are on the front lines, keeping our State running through this terrible pandemic, and I'm honored to receive their endorsement," said Comptroller Tom DiNapoli. "As we navigate our way to better days ahead, I'm proud to stand with working people, protecting their pensions and their tax dollars and fighting for a recovery that lifts all families, not just the wealthy and well-connected.  I'm honored by their endorsement, and I look forward to working in true partnership with CSEA on building a better New York for everyone."
"CSEA members throughout New York will be working hard between now and November to ensure that Tom DiNapoli is returned to the office of comptroller in November's general election," Sullivan said.
-30-
NOVEMBER 9, 2021: NEW YORK'S CORRECTIONAL FACILITY CLOSURES MUST NOT HARM WORKERS, COMMUNITIES
ALBANY – CSEA President Mary E. Sullivan said that the union, which represents thousands of civilian support workers in the State Department of Corrections and Community Supervision, will be watching to ensure workers, communities, and public safety are not harmed over the state's newly-announced plan to close six correctional facilities across the state.
"These facilities not only continue to keep our communities safer, but provide good-paying jobs in their communities as a vital economic engine," Sullivan said. "The state has an obligation to ensure that these workers remain employed, and that the communities they are in not suffer as a result of these closures."
About 200 CSEA members are expected to be impacted by the closures, which are due to take effect March 10, 2022. Sullivan said the union has been told that the state will make every effort to place workers in other facilities or positions so that no job losses occur.
#      #       #
SEPT. 26, 2021: FOLLOWING ASSAULTS AT STATE YOUTH FACILITY, UNION DEMANDS STATE OCFS TAKE IMMEDIATE STEPS TO PROTECT WORKERS
ALBANY – Following recent worker assaults at the Brookwood Secure Center for Youth in Claverack, Columbia County, CSEA, the union representing a majority of facility workers, is demanding the State Office of Children and Family Services (OCFS) take immediate steps to improve worker safety.
CSEA represents approximately 190 facility workers, including Youth Division Aides (YDAs) who are responsible for the primary care and well-being of residents. Unfortunately, many staff have already been injured due to previous resident assaults, and are unable to work, exacerbating perennial short-staffing that makes Brookwood a more dangerous environment.
In recent weeks, two workers were injured from assaults by residents at the facility, and local law enforcement were called to the facility to intervene.
"OCFS must take immediate steps to better protect the workers at Brookwood from the most dangerous people under their care," said CSEA President Mary E. Sullivan. "We cannot allow these violent attacks on workers to continue, and we need more staff now to protect the workers and residents."
CSEA has pushed the state OCFS to move the most violent residents over 18 years of age to more secure facilities. Moving the older, most assaultive residents provides a safer environment for remaining residents and offers the best chance for reform, educational opportunities and programming while at Brookwood that will translate to a better chance of success once released.
The move would also diffuse a volatile situation and allow time for CSEA's Occupational Safety and Health Department to conduct a thorough safety review at the facility.
Short staffing and the high number of staff out on worker's compensation due to workplace injuries and attacks puts unimaginable strain on existing staff who are continuously mandated overtime, noted Brookwood CSEA Local President Todd Gardner.
-30-
SEPT. 24, 2021: CSEA WINS TEMPORARY RESTRAINING ORDER AGAINST STATE COURT SYSTEM TO TEMPORARILY HALT VACCINE MANDATE IMPOSED WITHOUT NEGOTIATIONS
ALBANY – A State Supreme Court Justice today granted CSEA, the union representing about 5,800 Unified Court System workers throughout the state, a Temporary Restraining Order (TRO) against the implementation of a vaccine mandate for non-judicial Court System workers that was set to go into effect on Monday, September 27, 2021.
The Judge temporarily restrained the Court System from going ahead with their vaccine mandate until at least next Friday, when CSEA believes there will be a second hearing at which the judge will hear additional arguments from both parties and decide whether or not the TRO will be converted into a preliminary injunction. If the court does convert the TRO into a preliminary injunction, the union believes it will last for 60 days, during which the state Public Employment Relations Board (PERB), which enforces public sector labor laws, has been ordered to rule on the underlying Improper Practice Charge previously filed by CSEA.
CSEA's Improper Practice Charge is based on the Court System's unilateral imposition of a change in the terms and conditions of employment, without negotiating those changes with CSEA. All this decision does is to require the Court System to negotiate the vaccine mandate with the union.
"This is a victory for the labor relations process, and reaffirms that the Court System is not above the Taylor Law, just like any other public employer in New York State," said CSEA Communications Director Mark Kotzin. "CSEA is supportive of efforts to keep our state workplaces safer, but these changes must respect the legal bargaining rights of workers."
-30-
AUGUST 10, 2021: STATEMENT FROM CSEA PRESIDENT MARY E. SULLIVAN WELCOMING INCOMING GOVERNOR KATHY HOCHUL
"New York has many challenges ahead, and our union looks forward to working with Kathy Hochul as the next Governor of New York. We celebrate her status as the first woman to hold this office. She has long supported union members throughout our state and we are confident we can continue building on our relationship, working as partners to improve the lives of workers throughout New York and delivering the vital services New Yorkers depend on."
AUGUST 5, 2021: STATEMENT FROM CSEA PRESIDENT MARY E. SULLIVAN ON THE PASSING OF AFL-CIO PRESIDENT RICHARD TRUMKA
"The Labor Movement has lost a great advocate for working families. Rich worked his way up from the coal mines of Pennsylvania to become the leader of the international house of labor, never losing sight of where he came from. He was a powerful and fearless leader of the United Mine Workers and through his efforts, safety in the mines was greatly improved. He would treat presidents and shop floor workers the same and fought tirelessly to promote American labor and improve the lives of working families throughout our country. His voice and passion will be sorely missed in our movement, but his legacy of empowerment will carry on. We extend our condolences to Rich's family and friends. Rest In Peace, brother Trumka."
JULY 28, 2021: STATEMENT FROM CSEA PRESIDENT MARY E. SULLIVAN ON GOVERNOR CUOMO'S ANNOUNCEMENT REGARDING VACCINE-OR-TEST POLICY
"CSEA supports the Governor's vaccine-or-test policy. New York has come a long way in overcoming COVID-19 together and we cannot slide backwards now or we put our members, workers, our families, children and all of us at greater risk. We need to continue to be diligent in protecting everyone in New York against COVID and this helps accomplish that. This procedure is already being effectively used in the SUNY system and all that's happening here is it is being expanded, which CSEA supports."
May 18, 2021 - MEDIA ADVISORY: ON CSEA APPRECIATION DAY, UNION URGES RECOGNITION OF PUBLIC SERVICE WORKERS
ALBANY – CSEA, New York's largest union of public service workers, has designated Thursday, May 20, 2021, as its second annual observance of CSEA Appreciation Day, a day to publicly recognize CSEA members throughout the state for the work they do every day in their communities that keeps our state running.
CSEA President Mary E. Sullivan has revealed the design of a lawn sign union activists are placing outside workplaces around the state this week to appreciate their co-workers working tirelessly throughout New York providing essential public services.
"We're posting these signs across the state to appreciate the public service workers who keep our communities running, because all public service workers are essential" Sullivan said. "If you live or work in New York, CSEA members touch your life in so many ways. We deliver services that enhance your quality of life, every day, around the clock."
CSEA members work in state and local governments, schools, libraries, authorities, and municipalities, as well as in the private sector, providing many essential and quality of life services, including:
Maintaining roads, highways and critical infrastructure;
EMS, corrections, law enforcement, 911 dispatch and other emergency services;
Providing professional child care education services for children;
Licensing and registering drivers in the Department of Motor Vehicles;
Public health services, including supporting the SUNY University Hospital system;
Maintaining physical facilities and grounds throughout public offices and buildings;
Running and maintaining public libraries;
Getting support for injured workers through Workers Compensation;
Providing clerical and administrative support in all state, county and municipal operations;
Caring for individuals with mental illness and developmental disabilities;
Treating sewage, collecting municipal garbage and operating landfills;
Helping people in need connect with social safety net services;
Caring for residents in nursing homes;
Investigating and rooting out fraud to save taxpayers money;
Providing educational support services in schools, community colleges and universities, to keep students learning and school facilities running; and
Maintaining the state's historic sites, parks, and other recreational spaces for public enjoyment.
For more information, visit: https://cseany.org/thankyou
May 10, 2021 - CSEA CALLS ON NEW YORK TO INCREASE MENTAL HEALTH TREATMENT OPTIONS DURING MENTAL HEALTH AWARENESS MONTH
ALBANY – During this Mental Health Awareness Month, CSEA President Mary E. Sullivan is recognizing the workers who have stepped up to meet an increased demand for mental health services and is calling on New Yorkers to urge the State Legislature to increase statewide treatment options.
"The pandemic created an increase in the need for mental health care in our state," Sullivan said. "New Yorkers endured so many hardships. People lost their loved ones, their jobs, their homes. The stress, anxiety and depression induced from this crisis and the isolation it caused is real and cannot be ignored."
According to the New York State Health Foundation, three times more people reported anxiety and depression after the start of the pandemic. The proportion of New Yorkers reporting poor mental health has remained high throughout the pandemic, reaching 37% of adult New Yorkers in October 2020. Outcomes were generally worse for people of color, low-income, and younger New Yorkers.
In April, CSEA chastised state legislators for passing a budget that authorized cutting hundreds of state-operated treatment beds throughout the state.
"Our state legislators shamefully put people's lives on the line when they voted to pass a budget cutting treatment beds. New Yorkers should rise up and demand more mental health services, not less," Sullivan said.
CSEA represents tens of thousands of essential workers providing mental health care and support services, through various agencies including the State Office of Mental Health (OMH) and many county mental health departments.
"This past year more than ever, we recognize the dedication and sacrifice of the mental health workers who provided lifesaving treatment for so many New Yorkers during the pandemic. They bravely stepped up, often putting themselves and their families at risk to make sure needed treatment and care was available," Sullivan said. "CSEA encourages people in our communities across the state to join us during Mental Health Awareness Month in acknowledging those who care for some of our most vulnerable loved ones and demanding more treatment options."
APRIL 26, 2021: CSEA & NYS DOT RECOGNIZE NATIONAL WORK ZONE AWARENESS WEEK
ALBANY — CSEA represents thousands of municipal highway department, department of public works and department of transportation workers throughout New York State and our communities. Every year, CSEA joins organizations throughout the country, including the New York State DOT, in promoting worker safety by recognizing National Work Zone Awareness Week, April 26-30.
Work Zone Awareness Week is a national recognition event designed to encourage safe driving through highway work zones around the start of the Spring road construction season. Through CSEA's "Don't Zone Out" initiative, our union has highlighted the dangers of distracted driving over the years, which has increased over the past decade with increased usage of mobile devices.
"Highway and transportation workers put their lives on the line every day they work on our roads, bridges and highways, to make sure they're safe for the motoring public," said CSEA President Mary E. Sullivan. "Until you've stood in their boots, you don't know what it feels like to have trucks and cars rushing by you at high speeds. As a union we've lost too many members who were killed in work zones, and we will continue doing everything we can to prevent future tragedies."
State Department of Transportation Commissioner Marie Therese Dominguez said, "Our highway maintenance workers perform critical work each day to keep our transportation network safe and operational and it's imperative that motorists know the hazards they face each and every day they are on the job. National Work Zone Awareness Week is an important way to bring heightened awareness to this issue and I thank our partners at the CSEA and in law enforcement for their continued efforts to protect our workers and enforce safety in our work zones."
Tragically, CSEA has lost more than 57 members in work zone fatalities since 1983.
CSEA continues to support legislation that will improve the safety of workers in highway work zones, including increased penalties for assaulting or menacing a highway worker or intruding into an active work zone. The union is also advocating for a work zone speed camera program that will prevent more injuries before they can happen. Work zone speed cameras have a proven record of success in states where they have been implemented. For example, Maryland saw an 80% reduction in speeding violations and a 50% drop in fatalities after implementing speed cameras. To take action, visit: https://tinyurl.com/help-protect-highway-workers 
CSEA and the New York State Department of Transportation urge the traveling public to slow down around designated work zones and to adhere to New York's Move Over law. Together, we all have a role to play in saving lives and making work zones safer.
APRIL 6, 2021 - GOVERNOR, SENATE & ASSEMBLY APPROVE CUTS TO MENTAL HEALTH SERVICES
Today, the New York State Senate and Assembly voted to eliminate 200 inpatient mental health treatment beds operated by the Office of Mental Health (OMH) across New York State, despite having already cut more than 20% of available inpatient beds over the last 7 years. 
"At a time of increased needs for mental health treatment, including an increase in youth suicides and mental health issues associated with the COVID-19 pandemic, it is abhorrent that the State Senate and Assembly would vote to cut inpatient beds in New York State," said CSEA President Mary E. Sullivan. 
Prior to the pandemic, most OMH facilities were at or near capacity. Without acknowledging that bed use has been drastically altered by COVID-19, the state is now claiming that numbers are at such low levels that they can close hundreds of beds.  
In reality, over the last seven years, the State has reduced total inpatient capacity for adults by nearly 25% and taken 32% of beds for children and youths offline. Today's vote will only exacerbate the strain on our health care system and will leave more New Yorkers without access to the mental health treatment that they need. 
Mary E. Sullivan continued, "The Governor, Senate and Assembly have failed New Yorkers by reducing access to inpatient mental health treatment. At such a critical time for the mental health of our state, they are abandoning those who need the services the most. Shameful." 
MARCH 10, 2021: CSEA HAILS THE PASSAGE OF THE AMERICAN RESCUE PLAN, WHICH INCLUDES VITAL AID TO NEW YORK STATE AND LOCAL GOVERNMENTS
ALBANY – CSEA, New York's largest public employee union, is celebrating the passage of the American Rescue Plan for providing long-awaited stimulus funding for state and local governments. Over the past year, union members have strongly lobbied for this funding to avoid potentially devastating cuts to public services and jobs.
"We are beyond grateful to Senate Majority Leader Schumer and House Speaker Pelosi for their strong leadership in taking up the president's call to get our governments back on track from the severe economic impact of this pandemic and to help so many Americans who've been struggling," said CSEA President Mary E. Sullivan.
Sullivan spoke with Senate Majority Leader Schumer last week, reinforcing the vital need for this aid.
"New York had no way of bridging the budget gap we faced without federal assistance or massive cuts. Coming from New York, Majority Leader Schumer knew what we needed. He also understood the heroic role our public workers played throughout this crisis, and will continue to play."
"In our talks, he promised to fight for this aid to ensure essential workers didn't face layoffs after all they've sacrificed and that public services wouldn't be cut as New York tries to reopen and recover," Sullivan added. "Senator Schumer delivered on his promises to CSEA and all New Yorkers, and this stimulus package will help all working people and families."
The union says the aid to the state will also ensure that CSEA-represented state workers, who saw their contractual wage increases deferred for a year, will now be paid.
"We fully expect with this aid the state will now be in the position to immediately deliver on their contractual promises to state workers, who never faltered from their obligation to provide public services during the pandemic," Sullivan said. "Now that the federal aid is coming, it's time to pay the workers everything they are owed."
"Our union also appreciates all the hard work of so many CSEA members who took the time to call, write and text their elected representatives to push for this needed aid over the past year. We would not have been successful without their efforts to help our state recover," she added.
MARCH 9, 2021: STATE TO EXPAND VACCINE ELIGIBILITY FOR FRONTLINE WORKERS
Beginning on Wednesday, March 17, New York State will expand eligibility for COVID-19 vaccinations to include all essential front-facing public workers.
CSEA has been pushing the state for this expansion, as many union members had previously been excluded, despite continuing to put their own safety at risk providing direct services to the public throughout the pandemic. This list includes, but is not limited to, DMV workers, DOT and DPW workers, sanitation workers, social services workers, and many other essential workers in non-healthcare positions.
"Since the start of this pandemic, essential front line public workers have risked their own safety and the safety of their families to make sure our state and local governments keep providing needed services to all New Yorkers. We are gratified to hear all these workers will now be eligible for the vaccine. They deserve to be protected so that New York can fully and safely reopen," said CSEA President Mary E. Sullivan.
New York's vast distribution network and large population of eligible individuals still far exceed the supply coming from the federal government. Due to this limited supply, New Yorkers are encouraged to remain patient and are advised not to show up at vaccination sites without an appointment.
Eligible New Yorkers will be able to schedule appointments at state vaccination sites by utilizing New York's 'Am I Eligible' website or by calling the state's COVID-19 Vaccination Hotline at 1-833-NYS-4-VAX (1-833-697-4829).
January 4, 2021: STATEMENT ON NY'S FOURTH DEFERRAL OF CONTRACTUAL INCREASES FOR STATE WORKERS
It is unfortunate that the U.S. Senate has once again stalled and refused to agree to send aid to state and local governments facing severe budget deficits. This lack of aid has caused New York to again delay state worker wage increases that should have been paid last April. Right now, we are told it's either continue to delay wage increases or layoff workers, and neither is acceptable to CSEA.
Our campaign to keep fighting for this needed aid will continue, until CSEA members are made whole with full retroactive payment of the money they are owed. We continue to pursue our legal challenge through the process. We have to fight even harder to ensure NYS and our localities can get through this pandemic and are not forced to layoff workers who have shown up for work day after day in spite of the risks. 
We are going into a difficult budget session. CSEA's top priority will be to stop any layoffs and get our state workers their raise. 
DECEMBER 21, 2020: STATEMENT ON PRISON CLOSURES
ALBANY – Today, December 21, 2020, CSEA staff were notified by the Department of Corrections and Community Supervision (DOCCS) of the plan to close the following three correctional facilities: Watertown Correctional Facility (44 CSEA), Gowanda Correctional Facility (53 CSEA), and the Clinton Annex (number undetermined). These closures were already approved in the 2020-21 state budget but were delayed due to COVID-19.
This news is very disappointing, especially coming so close to the holidays. We do note that DOCCS believes that there are enough vacancies at other facilities and/or agencies to absorb the current workforce and that no layoffs are expected. While the closure process begins immediately, the closures become effective March 30, 2021. These closures are associated with the dramatically decreasing prison population. The current inmate population stands at approximately 34,842, the lowest level since 1985.
Staff meetings at all facilities will be scheduled during the first two weeks of January at which members will be given information about their options, seniority and bumping rights.
CSEA continues to monitor these actions very closely and remains committed to keeping our members employed. We will provide updates as more information becomes available.
If you have any questions on this, please contact your CSEA Local President and/or your CSEA Labor Relations Specialist.
-30-
OCTOBER 29, 2020: UNION CALLS ON FEDERAL GOVERNMENT FOR FUNDING TO PRESERVE PUBLIC SERVICES; SAYS ESSENTIAL WORKERS DESERVE HAZARD PAY TO RECOGNIZE THEIR SACRIFICE
ALBANY – CSEA, the largest labor union representing public service workers and many private sector workers in New York, today passed a series of resolutions related to the COVID-19 pandemic and its impact on New Yorkers.
At CSEA's 110th Annual Delegates Meeting, held virtually, delegates from around the state voted overwhelmingly to call on Congress to deliver unrestricted federal aid for state and local governments and school districts to stop public services from being cut. The delegates also called on the federal government to recognize the contributions and sacrifice of essential workers during the pandemic with hazard pay.
"We need to hold our federal government accountable for delivering aid to our state, municipalities and school districts to preserve the public services New Yorkers depend on," said CSEA President Mary E. Sullivan. "They must also recognize the dedication, bravery and sacrifice of our essential workers with compensation for what they had to endure and continue to experience during this crisis."
The resolution honoring essential workers recognized that tens of thousands of CSEA members worked throughout the pandemic delivering essential services, while many New Yorkers stayed home to flatten the curve. That work put these workers and their families at an increased risk for contracting COVID-19, with some paying the ultimate price. During the union's annual meeting, CSEA recognized dozens of workers who lost their lives to COVID-19, many through work-related exposures.
"We owe a debt to those workers and their families that can never be repaid, and we mourn their losses deeply," Sullivan said.
CSEA members have been lobbying for months pushing for federal relief funds to make sure New York's public services do not fall casualty to the economic crisis brought on by the pandemic.
-30-
OCTOBER 7, 2020: STATEMENT OF CSEA PRESIDENT MARY E. SULLIVAN ON THE PASSING OF FORMER STATE SENATE REPUBLICAN MAJORITY LEADER JOSEPH BRUNO
ALBANY — "Today, CSEA mourns the passing of former State Senate Republican Majority Leader Joseph Bruno, who was an amazing leader for New York State and a strong supporter of working men and women.
Joe came from very humble beginnings in a large, poor family in Upstate New York, and he never forgot the struggles hardworking people have as he rose to become one of the most influential leaders in New York. He took his experiences with him as he fought hard to secure the rights and respect that he knew working people deserve.
Bruno fought alongside CSEA for fairness and justice for working people, including during the union's protracted battle for a fair state contract in the late 1990s and early 2000. As the State Senate Republican Majority Leader, he was also a powerful ally in our fights to preserve vital public services, including our fight for fair education and local government funding in 2003, when he helped lead a series of vetoes against proposed cuts that would have devastated school services across the state, as well as our fight to provide quality care to our state's most vulnerable people.
Likewise, he fought for our state's eldest citizens in driving the passage of the EPIC program, ensuring seniors receive the pharmaceutical coverage they so desperately need. He was also influential in passing a permanent COLA for public retirees, helping ensure their retirement security.
Joe Bruno was a great man and an incredible leader who always stood by working people and never forgot his roots. Joe was a true friend to CSEA, working men and women and retirees in New York. On behalf of CSEA, I extend my deepest condolences to his family and loved ones."
SEPTEMBER 25, 2020: CSEA STATEMENT ON FURTHER DELAY OF STATE EMPLOYEES' WAGE INCREASE
Unacceptable! After Governor Cuomo has once again put contractual increases for state employees on hold, CSEA continues our legal fight to hold NYS to the terms of our contract and to demand ALL money owed be paid to union members.
CSEA has just been notified that the contractually-required 2% wage increase that should have been paid to state workers in April, which was due to be paid in October after being twice delayed, is again on hold for another three months.
While we understand the state is trying to prevent furloughs or layoffs, and we don't want to see any state workers put out of work, the state has a legal obligation to comply with the terms of our contract and honor the commitment they made to our hard-working state employees who have helped get us through this time of crisis.
In the Spring, CSEA filed a class-action grievance with the Governor's Office of Employee Relations, and we continue to pursue this grievance, demanding the contractual increases with full retroactivity. CSEA fully expects to win this grievance and will pursue the matter through arbitration and the courts if necessary, but it will take time to move through the legal process.
In the meantime, CSEA has been working with the state and our elected leaders at all levels to continue to push for federal stimulus funding to relieve the state's massive budget deficit caused by the pandemic, to hasten the state's ability to pay members what they are owed.
SEPTEMBER 19, 2020: STATEMENT FROM CSEA PRESIDENT MARY E. SULLIVAN ON THE PASSING OF SUPREME COURT JUSTICE RUTH BADER GINSBURG
"CSEA deeply mourns the loss of Justice Ruth Bader Ginsburg, who was an incredible champion of justice. Her work in defending the law helped greatly advance civil rights, women's rights and labor rights in this country. The incredible legacy she leaves behind must never be forgotten as we carry her memory with us while union members continue her fight to secure the rights for all people. To say that America has lost someone amazing is a true understatement. On behalf of CSEA, I extend our deepest condolences to her family and loved ones."
SEPTEMBER 7, 2020: STATEMENT FROM CSEA PRESIDENT MARY E. SULLIVAN ON THE UNION'S ENDORSEMENT OF JOE BIDEN FOR PRESIDENT
"Joe Biden clearly aligns with the majority of issues that concern our union and impact working men and women in public service, and we're going to do everything in our considerable power to get him elected."
Sullivan pointed to the specific issues of fighting the COVID-19 pandemic, supporting Social Security, and providing fiscal relief for state and local governments as some of the union's key issues in choosing to endorse Biden. A recent survey of CSEA members showed overwhelming support for Biden on those issues.
"We are proud to join our millions of union sisters and brothers in AFSCME in supporting Joe Biden, who has a long history of being a strong ally to working women and men. Unlike the current administration, Joe Biden has plans to move us forward on the issues that matter most to working Americans, and we urge all union members to vote to elect him President."
CSEA activists will participate in virtual campaign events leading up to the November elections and will conduct activities throughout the state to ensure voter turnout is strong in the elections. CSEA is encouraging voters to take advantage of early voting opportunities leading up to November 3 and is encouraging people to sign up as poll workers.
-30-
JUNE 15, 2020: CSEA STATEMENT ON SUPREME COURT RULING BANNING LGBTQ AND TRANSGENDER WORKPLACE DISCRIMINATION
ALBANY – In today's majority decision, the U.S. Supreme Court upheld a decision that firing someone for their sexual orientation or gender identity/expression is a violation of the sex discrimination prohibition of Title VII of the Civil Rights Act of 1964. CSEA President Mary E. Sullivan issued the following statement on the union's behalf:
"Today's decision is a great victory for workplace equality and we applaud the Supreme Court for voting to ban discrimination against LGBTQ+ workers. CSEA has long stood up for the rights of our LGBTQ+ members to be afforded the same protections and rights as everyone else in the workplace, especially the right to not be fired or discriminated against due to their sexual orientation or gender identity/expression."
Chantalise DeMarco, chair of the union's statewide LGBTQ Committee, added that today's decision is a big step forward for those workers without union contracts.
"So many workers throughout the country are not so fortunate as our CSEA members to have union contracts that protect them from discrimination on the job. This is an important victory for them, but we must remain ever vigilant that the rights of all our LGBTQ+ workers are protected on and off the job," DeMarco said.
-30-
MAY 28, 2020: STATEMENT FROM CSEA PRESIDENT MARY E. SULLIVAN ON THE DEATH OF GEORGE FLOYD
"What happened in Minnesota is criminal and we join with unions across the country in calling for charges to be brought against the officers involved in the senseless murder of George Floyd. We call on all union members to demand justice for people of color throughout our nation.
In the Labor Movement, we stand up and speak out for human rights, dignity and social/racial justice. In this case, it certainly appears that Mr. Floyd was denied all three, and we cannot and will not turn a blind eye.
We stand in unity with our brothers and sisters in the black community, as we affirm that racism has no place in our workplaces, our streets, or our country. We call on our elected leaders to stand with us and demand action be taken and justice be served."
###
MAY 20, 2020: ON CSEA APPRECIATION DAY, UNION URGES RECOGNITION OF PUBLIC SERVICE HEROES
ALBANY – CSEA, New York's largest union of public service workers, has designated Wednesday, May 20, 2020, as CSEA Appreciation Day, a day to publicly recognize essential workers throughout the state for their outstanding service during the COVID-19 pandemic.
CSEA President Mary E. Sullivan unveiled the design of a lawn sign union activists are placing outside workplaces around the state on Wednesday to appreciate their co-workers who have been working tirelessly throughout the crisis to provide essential public services.
"We're posting these signs across the state to recognize our essential workers for their sacrifices and thank them for their service during this critical time of need for all New Yorkers," Sullivan said.
Throughout the pandemic, tens of thousands of CSEA members remained on the job providing many critical services to people in communities throughout New York, including jobs such as, but not limited to:
• Caring for individuals with mental illness and developmental disabilities;
• Maintaining our roads, highways and critical infrastructure;
• Maintaining physical facilities and grounds at public buildings;
• Treating sewage, collecting municipal garbage and operating landfills;
• Helping people in need connect with social safety net services;
• Keeping us safe with corrections, law enforcement, 911 dispatch and other emergency services;
• Providing vital public health services, including supporting our SUNY University Hospital System;
• Caring for residents in nursing homes;
• Providing child care for the children of first responders;
• School workers providing meals to students in need, cleaning school buildings to prevent the spread of illness; and
• Parks workers keeping our recreational spaces operational.
In praising the workers for their public service, Sullivan said CSEA hopes members of the public will also recognize their value.
"All too often, our CSEA members work behind the scenes and get taken for granted," Sullivan said. "We hope that the public, like we do, recognizes their dedication and commitment to public service, and just how much they are doing, often at great personal sacrifice, to help get us through this crisis."
-30-
APRIL 23, 2020: UNION LEADER TO CONGRESS: TIME TO STAND UP FOR NEW YORKERS
ALBANY – The leader of New York's largest public service workers' union says Congress' failure to include unrestricted aid for the state and local governments in the latest round of federal stimulus funding amounts to an attack on the quality of life for all New York.
With the state as the epicenter of where the Covid-19 virus has hit hardest, the resulting economic crisis will lead to massive cuts to essential public services that CSEA members deliver if Congress does not provide needed relief, said CSEA President Mary E. Sullivan
"New Yorkers rely on our state and local governments to provide the services that improve our quality of life, from our roads and our parks, to our emergency services, to making sure we have clean water and healthy restaurants. Our public service workers are the essential workers who have kept our state running and safe during this crisis," Sullivan said. "Congress' failure to make up for the losses we've suffered as the epicenter of this pandemic means that all these services and more are at risk. New Yorkers deserve better and so do our essential workers."
"Supporting our small businesses is important, but there's no way they can operate effectively without the public services that make New York a great place to work and live. It's time for all of us to take a stand and demand better from our federal government," she added.
APRIL 9, 2020: PUBLIC WORKERS UNION: YOU NEED OUR SERVICES DURING CRISIS; CONTRACTUAL WAGE INCREASES FOR STATE WORKERS SHOULD BE PAID
ALBANY – On the heels of an announcement from New York State that it will delay payment of negotiated wage increases for unionized state workers for 90 days, CSEA, the state's largest public workers' union, is lashing out over the state's failure to deliver on their contractual commitments. The 2 percent across-the-board increase was due to be paid in mid-April.
"It's inexcusable to require our workers to literally face death to ensure the state keeps running and then turn around and deny those very workers their much-deserved raise in this time of crisis," said CSEA President Mary E. Sullivan.
"People are failing to recognize the value of our state workers during this crisis and what they are going through to keep providing public services throughout the state. We literally have workers sleeping in their workplaces to make sure essential services are delivered around the clock. They're at the front lines keeping this epidemic from spreading further, caring for our most vulnerable and ill residents, helping people in our communities suffering from job losses, and keeping our state from wholesale economic and social collapse. We cannot value them enough right now."
"In the face of life and death risks, our state workers are showing up and honoring their commitment to serve New York's residents, and New York should recognize that by honoring its commitments to them."
The union acknowledges that skyrocketing unemployment, businesses closures, and billions in lost revenues have created an unsustainable budget situation for New York, which will lead to cuts in public services unless the federal government steps in with needed funding, which the union has demanded.
"Our state workers have proven themselves indispensable during this crisis, and they shouldn't be called on to sacrifice even more due to our federal government's lack of appropriate funding to our state," Sullivan said. "Our Congressional delegation and the White House need to act now to help New York survive the economic crisis this pandemic caused and make sure we have the ability to continue the vital public services New Yorkers rely on."
-30-
APRIL 3, 2020: FACING UNSUSTAINABLE STATE BUDGET, NY UNION HEAD DEMANDS RELIEF FROM FEDERAL GOVERNMENT
ALBANY – At a time when they are needed more than ever, the head of New York's largest public employees union is warning that the state's public services are nearing a breaking point, and without additional federal relief, the recently enacted state budget will decimate services New Yorkers rely on.
"With New York at the epicenter of this public health crisis, and the need for public services in even greater demand, our state leaders were forced into passing a budget that promises serious pain for New Yorkers in the very near future," CSEA President Mary E. Sullivan said. "New York is bleeding revenues and workers are facing massive unemployment on a scale never seen before. Without additional federal relief right now, the state will be forced into cutting essential services we all rely on.
We can't afford to allow our public hospitals and nursing homes and facilities for the mentally ill and developmentally disabled to face cuts, while they are already struggling to provide needed care. We can't afford to allow cuts in funding for first responders, sanitation workers, public health workers, or those helping people find jobs. Our child care providers and our school districts can't afford cuts that will negatively impact our children. New York's roads and bridges can't afford cuts to their maintenance. Our local governments can't afford Medicaid cuts to programs that help our most vulnerable citizens, and our SUNY campuses and our Court system cannot afford the cuts we could be facing. The pain would go on and on and impact every New Yorker.
Time is running out for New York's public services. We need immediate help from our national leaders during this time of crisis. We demand our Federal representatives act NOW to protect all New Yorkers and secure appropriate funding for our state and localities so New York can make our way out of this devastating crisis."
-30-
JAN. 22, 2020: STATEMENT FROM CSEA PRESIDENT MARY E. SULLIVAN ON THE PROPOSED 2020-21 NYS BUDGET
"CSEA members working for our state and local governments continue providing vital services, even when our state faces challenging budgets. Addressing a six billion dollar deficit will be difficult, but we will work to make sure it doesn't negatively impact the services and programs New Yorkers rely on.
CSEA opposes the closures of state facilities but will work with the executive and legislative chambers to ensure workers at these facilities have opportunities to continue their careers in state service. We will also work to ensure any changes to our state's Medicaid program will not harm service recipients or the dedicated workers who provide those services."
NOV. 1, 2019: LABOR UNION CSEA SEES FIRST NEW PRESIDENT IN MORE THAN A QUARTER CENTURY
ALBANY – For the first time in more than 25 years, CSEA, one of New York's largest and most influential labor unions, has a new President at its helm.
Following the retirement of longtime CSEA President Danny Donohue on Thursday, October 31, 2019, former Executive Vice President Mary E. Sullivan was sworn-in as president on Friday, November 1, to serve out the remainder of Donohue's seventh elected term, which expires on February 29, 2020.
Sullivan has been a union activist for more than 35 years, starting her career as an employee of the Herkimer County Department of Social Services, and advancing through the union ranks, serving at the local, regional, and statewide levels.
Sullivan first held statewide office when she was chosen in 1986 by CSEA's statewide Board of Directors to fill a vacancy as treasurer of the union. Sullivan was elected executive vice president in 1994, serving in that role for the past 25 years.
With her ascension to president, Sullivan becomes the first CSEA activist from a local government municipality to become the union's statewide president. All CSEA's previous presidents began their union careers working in state government. She is also only the second woman to fill the union's top spot.
"I'm proud to be leading our great union forward as president," Sullivan said. "Under my leadership, we will build on our many accomplishments, be even more inclusive, and even more engaged with our members."
-30-
News Link: Photo of swearing-in ceremony
Bio Link: Read Mary's full biography
About CSEA: The Civil Service Employees Association (CSEA) is one of the largest and most influential unions in New York and the United States. CSEA has about 300,000 members and represents state, county, municipal, school district, child care, and private sector employees throughout every community in New York. Formed in 1910, CSEA has improved the lives of hardworking New Yorkers for more than 100 years, and is the largest affiliate of the American Federation of State, County, and Municipal Employees (AFSCME), which is, in turn, one of the largest affiliate unions of the International House of Labor, the AFL-CIO.