Our Statewide Union Leadership
CSEA's statewide officers are democratically elected every four years by our union members to lead our union forward. Their current term runs from March 1, 2020 to February 29, 2024. Meet them here!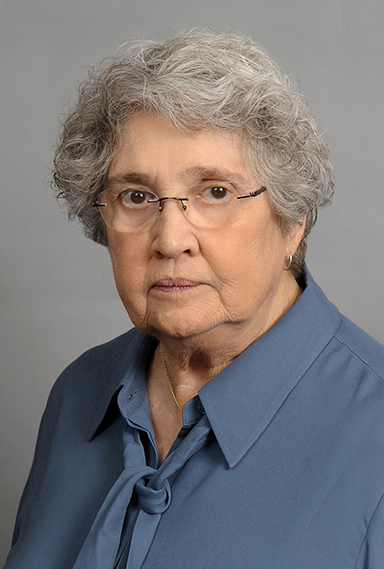 President Mary E. Sullivan
For more than 35 years, Mary E. Sullivan has fought tirelessly for working people's interests at the grassroots, statewide, and national levels. By mobilizing workers and encouraging internal communication, Sullivan has helped strengthen CSEA's position as one of New York's largest and most influential unions.
Sullivan began her professional career as an employee of the Herkimer County Department of Social Services. She advanced through the union ranks, serving first as president of the Herkimer County employees unit and then as president of Herkimer County Local 822. She also served as treasurer and 1st vice president of CSEA's Central Region.
Sullivan was the first local government official to serve in CSEA statewide office when she was chosen in 1986 by the CSEA statewide Board of Directors to fill a vacancy as treasurer of the union. She went on to twice win overwhelming re-election. Sullivan was elected Executive Vice President in 1994. On November 1, 2019, she became the second woman president of CSEA, and the very first CSEA member from our Local Government Division to serve in the role of president. In February 2020, she was elected to her first full term as Statewide President.
Sullivan has also served as a founding trustee of CSEA's Political Action Fund since its inception, and previously served as both Vice-Chair and Chair of CSEA's Local Government Executive Committee. She has been a driving force behind CSEA's Labor Education and Development (LEAD) program, helping to mold and mentor the next generation of union leaders.
A key player in CSEA's International Union, the American Federation of State, County, and Municipal Employees (AFSCME), she was elected an AFSCME International Vice President (IVP) in 1996. In 2020, she was reelected to continue to serve as an AFSCME IVP, as well as being elected a Vice President of the New York State AFL-CIO.
Sullivan earned a Bachelor of Arts degree from SUNY College at Potsdam and is a graduate of the Harvard Trade Union Program at Harvard University. She is a member of the Capital District Chapter of Coalition of Labor Union Women (CLUW), the Coalition of Black Trade Unionists (CBTU) and Pride@Work (P@W).
An active community volunteer, Sullivan continues to serve on the United Way of New York State Board and currently is Board Treasurer of 211NY. She has received numerous awards and recognitions for her service and achievement. Sullivan also served with distinction for many years as vice president and then president of the Capital District Area Labor Federation.
In 2012, Sullivan received the Frances Perkins Award from Eleanor's Legacy, an organization named in honor of Eleanor Roosevelt dedicated to building a new generation of New York women leaders. The award recognizes the leadership of a New Yorker active in the organized labor movement who is dedicated to improving New Yorkers' quality of life on and off the job.
Sullivan received the 2018 Coalition of Black Trade Unionists (CBTU) New York Chapter's 'Woman of Valor' award, which recognizes women in labor unions for outstanding service and leadership qualities. Again, that same year, Sullivan was honored for her ongoing work in urging women to become labor activists and for her own union leadership with the American Labor Studies Center's Kate Mullany Medal, named for the 19th century Irish immigrant who organized and led the Collar Workers Union in Troy.
In 2020, Sullivan had the honor and privilege of serving as one of 29 members of New York's Electoral College, casting their ballots on behalf of the majority of New York voters for Joe Biden for president and Kamala Harris for vice president.
This past year, Sullivan received the Capital District Area Labor Federation's President's Award for her union leadership and dedication to the labor movement.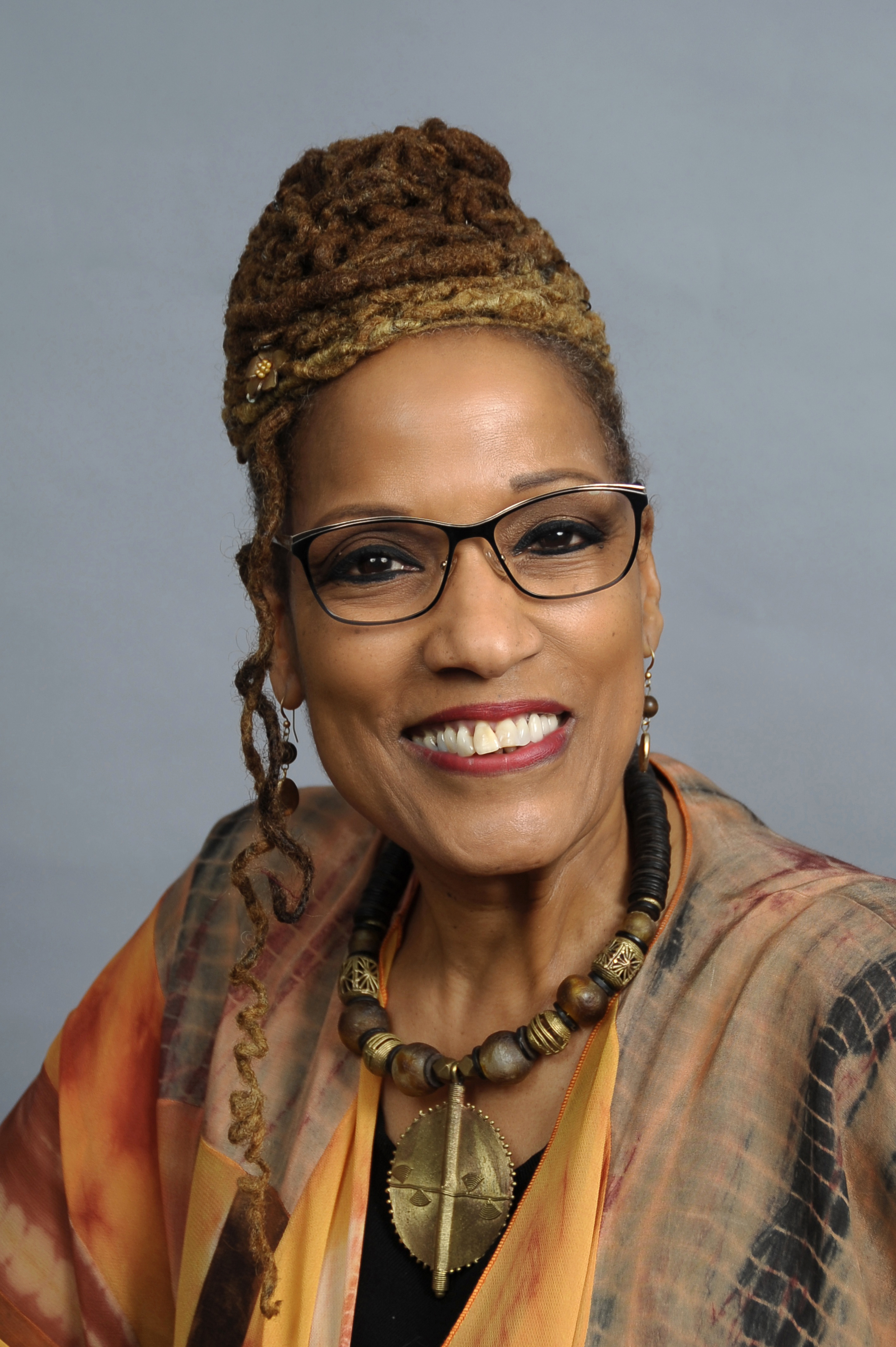 Executive Vice President Denise Berkley
For more than 46 years Denise Berkley has worked to ensure working men and women have the power of a union behind them with an effective voice to build power, provide security and ensure opportunity for working families.
Her union activism began at the Brooklyn Developmental Center (BDC) where she started working as a Mental Health Therapy Aide (MHTA) in 1979. Her 'can-do' attitude catapulted her to a union representative position and two years later, she ran for president of her CSEA Local and won.
Denise Berkley's historic election to the office of Statewide Secretary for CSEA in 2008 serves as a vivid example of a union member who learned that to make a difference, you must get involved. She has since served as an integral member of the Executive Leadership Team working to keep CSEA strong, united and resilient against the anti-union attacks which have become far too common in recent years. She was elected to Statewide Executive Vice President in February 2020.
Berkley's philosophy is that through advocating for equal rights, economic justice and social justice, we can build bridges to progress and lift people out of poverty. She lives her values— actively championing the rights of women, minorities and children through her work in the labor movement and community.
A longtime union activist, she remains just as committed today to the ongoing struggle for social, racial and economic justice for workers and communities, as when her activism began as a leader in the local struggle against apartheid in South Africa in her youth.
Berkley is the chair of AFSCME's Racial, Social and Economic Justice Workgroup where she leads union members across the country in addressing racism and injustice both in the labor movement and in the larger national conversation.
A member of the Coalition of Black Trade Unionists (CBTU) for 34 years, and now as the CBTU National Women's Chair since May 2013, Berkley has won numerous awards for her activism from various chapters of the CBTU including the prestigious Rising Star Award from the International; recognizing her leadership and commitment to equal rights.
She has also received the Labor Council for Latin America Advancement (LCLAA) Community Engagement Award; the Commitment and Contributions to the Labor Movement and Community Award from SOMOS Inc., recognition of her service in an Official Proclamation from State Comptroller, Thomas P. DiNapoli; the Bertram G. Harris Civil Service Award from the New York State Employees Brotherhood Committee, Inc. and Labor Leader of the Year from the NY State Association of Black & Puerto Rican Legislators.
Berkley has mentored and empowered women of color helping them improve their unions, run for leadership positions within their unions and run for political office in their communities. Berkley said this was her greatest achievement of all. She said, "Leadership needs to be visionary and look 20-30 years into the future." This is why she is active in the CSEA Next Wave movement and serves as the officer liaison to the Statewide Next Wave Advisory Committee, sharing her skills of leadership and empowerment with the next generation of CSEA leaders.
She serves as liaison to the CSEA Statewide Minority Advisory Committee where she focuses on encouraging better connection with members and strengthening our union through engagement. When possible, she also worked as a CSEA Volunteer Member Organizer alongside CSEA Organizing, and has supporting efforts like the Lifespire, QSAC and the Guild for Exceptional Children in NYC.
Berkley proudly serves as a NYS Board Member of the Labor Religion Coalition (LRC) and believes wholeheartedly in its mission; "uniting the power of labor unions, faith leaders and the growing number of committed activist and community leaders from all parts of state, who are determined to make our common vision based on our deepest values (social, racial, and economic justice) a reality in New York State for everyone."
She is married to Richard, her husband of 44 years and she has a twin brother, Dennis, who is shop steward for the U.S. Postal Service in California. She also has a younger brother, John, and older brother, Walter.
A longtime member of St. Paul Community Baptist Church, she is a member of the Ruby Collective, was a Sapphire Co-Chair for the Jewel Ministry (Women's Ministry) and is involved with the Queens Power Kick-Off Assembly (Metro-Industrial Area Foundation.)
When asked why she is very active in the labor movement, Berkley said, "The labor movement created a strong middle class and continues to boost our economy. Despite attacks, we are stronger than ever, and we are thriving because we fight with our activism, perseverance and grit. I believe unions are central to protecting all working families and rewarding work again. The key to our future is looking ahead, mentoring and developing leadership that can carry CSEA into the future. Building our union power and maintaining our collective strength is essential to ensuring our children and grandchildren have the same opportunities through the labor movement that we currently have and there continues to be progress in lifting people out of poverty, restoring dignity and equality."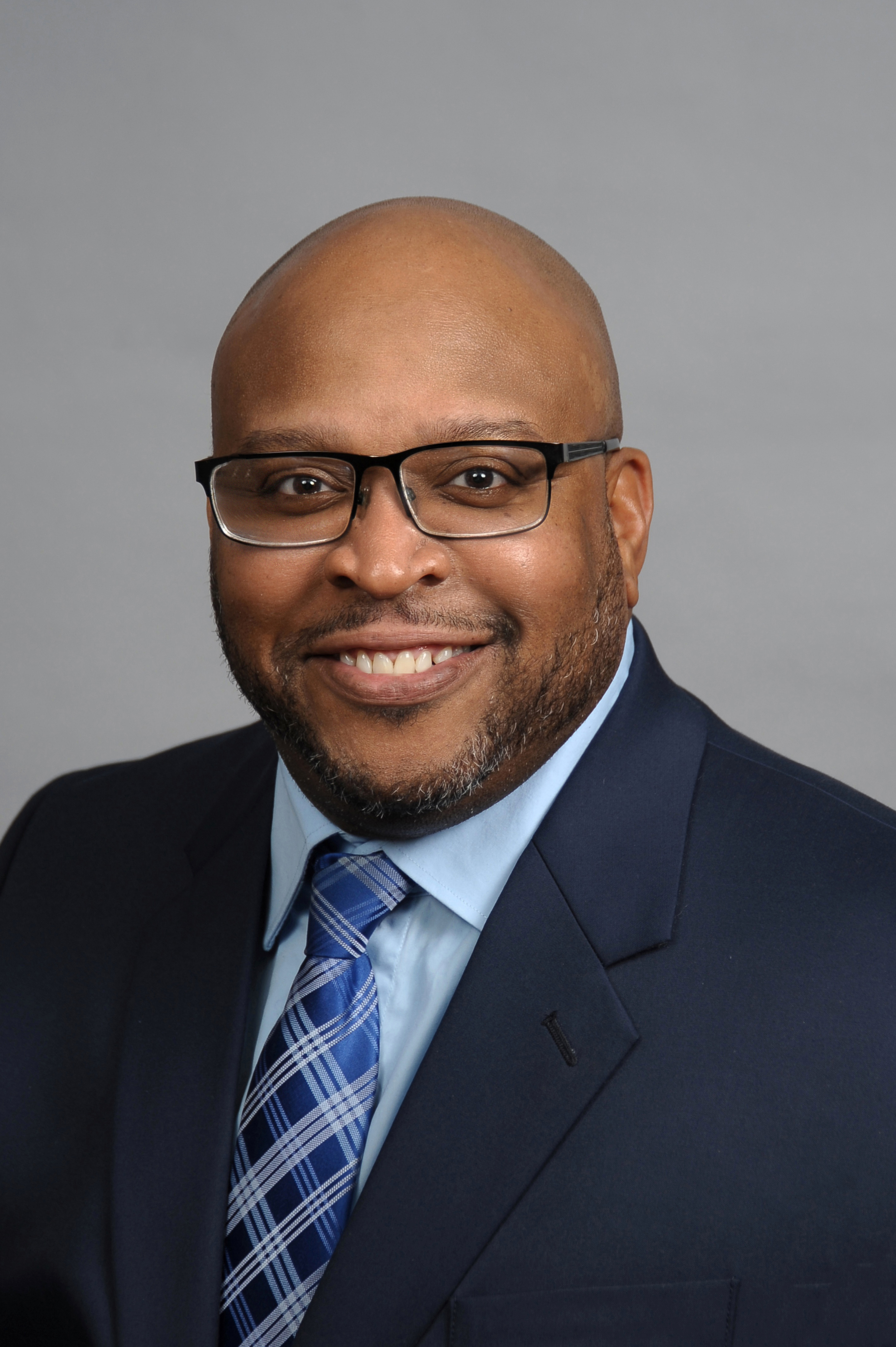 Secretary Richard Bebo
Rich is a Troy native, who currently resides in Waterford, NY. He started with NYS Department of Transportation in 1999. His activism began in 2006 when he was appointed VP of his local.
Rich was elected to his first term as Statewide Secretary in February of 2020.
Prior to that, he served in various roles including but not limited to Local Vice President, Local President, Capital Region 3rd Vice President and Capital Region Executive Vice President.
In addition, he has served as a member on the region membership committee, PEOPLE committee, Human Rights committee and statewide minority issues Committee. Currently, he serves as officer liaison for the Statewide Minority Issues committee, Membership committee, Resolutions committee and Constitution and Bylaws committee.
 In 2009, Bebo completed CSEA's third installment of the LEAD program that recruits and mentors members for future leadership roles in the union. In 2019, he was awarded the Capital Region President's Award for his continued dedicated service to the members of Region 4 and recently, he was the recipient of the Jim Bell Award for his commitment to labor and community.
A father of 3 and grandfather of 2 granddaughters, Rich's motivation is simple: "Fight so hopefully they won't have to."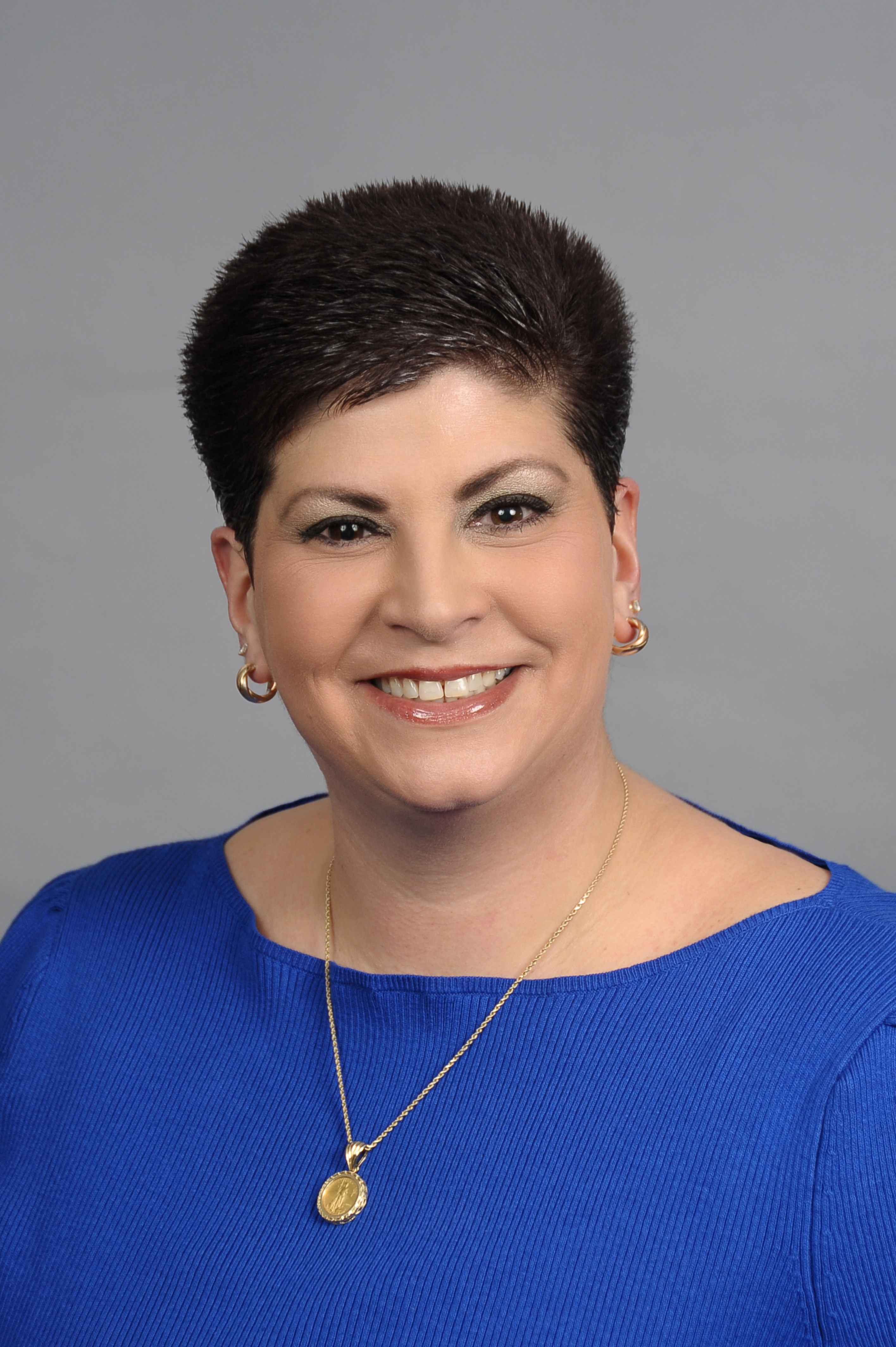 Treasurer Nicole Meeks
Treasurer Nicole Meeks is serving her first term as Statewide Treasurer, having been elected to office in February of 2020. Prior to being elected, Nicole served as Central Region Treasurer for two years, having been appointed in September 2017. Prior to that, Nicole served two years as the Region 5 Budget Chair.
Nicole has been employed by the City of Syracuse since 1999 and is currently an Accountant II for the City of Syracuse at the Syracuse Regional Airport Authority. In addition to her duties as the Region 5 Treasurer, Nicole served as Unit President for the City of Syracuse. Previous roles have been Vice President for two years and Treasurer for six years for the City of Syracuse Unit.
Nicole also served four years as the Treasurer of CSEA Local 834, Onondaga County, from 2013-2017 where she oversaw twenty-two units. As Treasurer, she assisted these units when necessary to ensure that their financial commitments were met when reporting to the Local.
In addition, Nicole is a certified Union Steward and Grievance Representative. Over the years, she has served in many capacities, including as a member of the City of Syracuse Unit's Negotiating Committee and as a Chairperson of the City of Syracuse Deferred Compensation Board.
In 2015, Nicole was selected to participate in the CSEA Leadership Education and Development Program. She completed the program in March 2017 and is a proud graduate of the sixth CSEA LEAD class. Nicole has also attended numerous conventions, conferences, training sessions and community events in order to assist our members and to help make our community stronger.