Safety & Health
Each day more than 14 workers are killed on the job and thousands more are seriously injured or diagnosed with illnesses as a result work. A safe and healthy workplace is not a dream. It's the law. All employers in New York State are required to provide a workplace free of recognized hazards. Your Occupational Safety and Health Department is here to help ensure your right to a safe and healthy workplace. CSEA has one of the largest and most comprehensive safety departments in the country whose goal is to help protect you.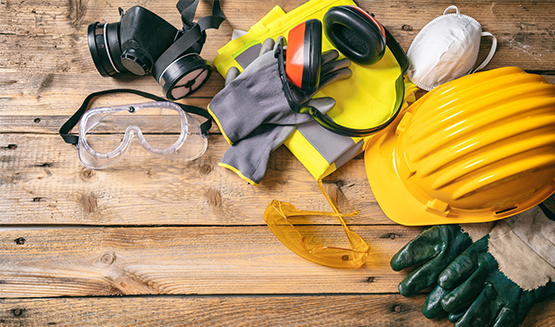 Every year on April 28, CSEA joins unions around the world in observing Workers Memorial Day, a day to mourn the sisters and brothers we've lost and recommit to fighting against preventable workplace deaths. This year, the members of our Standing Committee on Safety and Health observe Workers Memorial Day with this moving tribute to those we've lost. Learn more about Workers Memorial Day
2020 CSEA Statewide Conference on Safety and Health has been Postponed
Due to the unprecedented situation we are dealing with in trying to prevent the spread of the Coronavirus, the directives from our state government, and out of an abundance of caution, CSEA has made the difficult decision to indefinitely postpone our conference until this situation is under control and logistics allow us to move forward.
If you registered through CSEA, we will be working to refund your registration fees as soon as possible. If you registered directly with any hotel, you will be responsible for contacting the hotel with your cancellation.
For your convenience, here is a listing of the hotels and their contact information:
Saratoga Hilton – 518-693-1005
Pavillion Grand Hotel – 518-583-2727
Embassy Suites – 518-290-9090
Holiday Inn – 518-584-4550
Courtyard Marriott – 518-226-0051
Residence Inn – 518-584-9600
Hampton Inn & Suites – 518-306-30
Hilton Garden Inn – 518-583-6875
We appreciate your patience and understanding as we try and deal with this rapidly evolving situation and urge you to stay safe and healthy!
We Can Help You Stay Safe on the Job
Visit the links below.