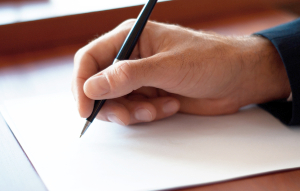 WR6 President Steve Healy's Message
Memo from the desk of Steve Healy
CSEA Western Region President
112th CSEA ADM: THE LEADER IN YOU
October 24, 2022 – October 28, 2022
On behalf of the nearly 46,000 members of CSEA Western Region–we welcome everyone to the CSEA 112th Annual Delegates Meeting.
It's no secret that these past two-plus years have been some of the most challenging in our union's history. Between a global pandemic and political polarization–we have been through trials and tribulations more so than ever before.
I have seen first-hand the strength of the members of this union. When faced with adversity, time and time again members continue to show resilience through advocacy for ourselves, our fellow members, and workers across New York State.
The pandemic has prompted an increase in workplace safety discussions, unprecedented economic volatility has deepened conversations about fair wages and job security, and the ever-changing political climate has inspired many to take on larger roles within the union.
This adverse time has prompted greater participation in CSEA than I've ever seen before.
In the time I've had the privilege of being the Western Region President, I've seen my fair share of challenges that we have faced. However, not only have I watched us overcome this adversity, but I've seen just how much growth, resiliency, and solidarity have come from each hill we've have had to climb.
There are so many qualities of leadership that extend far beyond a title–courage, selflessness, honesty and efficient communication are just some of the characteristics showcased by so many of this region's members.
While CSEA will forever advocate for its members, we will always be our own biggest advocates. This union is only as strong as its members, and I am consistently reminded of just how strong you truly are.
From the remarkable contract ratification in Erie County, which sets a precedent for future negotiations, to our success in organizing the Town of Seneca back in April–I am constantly impressed by the strength of this union.
One of my proudest moments this past year was the turnout for the drive thru events to collect supplies from members to donate to a non-profit on Buffalo's East Side–the neighborhood most closely impacted by May's mass shooting at a local grocery store. It's the solidarity, selflessness, and support that members consistently show that reinforces just how strongly we advocate for ourselves and each other–a key practice to a successful union.
Solidarity is the foundation of the labor movement and that takes immense selflessness from each and every member. I've seen, time and time again, members putting themselves and their jobs on the line to protect their brothers and sisters in the union. To have that level of trust in each other takes a great deal of honesty and communication. 
There is no formula for the perfect leader–no set list of qualities one needs. Leadership is not defined by a title but by actions, and the members have shown me on numerous occasions through your actions that you are all leaders. That is the beauty of this union–the collaboration between all its members creates a corps of leaders that embody the mission of CSEA and provide the necessary tools and the support system to foster an environment of success.
So, I'd like to say thank you to every member for your continued commitment to the union, to each other and to yourselves. It is because of your leadership that this union can continue to fulfil its mission of ensuring their voice is heard, their place at the table is kept and the American dream is theirs.
In Solidarity,
Steve Healy
CSEA Western Region 6 President
Western Region
120 Pineview Dr.
Amherst, NY 14228
(866) 568-7734
(716) 691-5430 (fax)