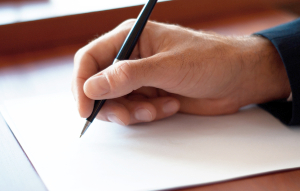 WR6 President Steve Healy's Message
 January 2021
Dear CSEA Members and Staff:
Now that 2020 is behind us, my Western Region Executive Board members and I would like to take this opportunity to thank all of you for rising up to manage one of the most difficult and trying times in our organization's 110-year history.
The success of CSEA is based on trust, hard work and the relationships we build from day to day. It's apparent to us we really wouldn't be where we are today without your resilience and warm-hearted spirit – our members and staff who come to work each day to make a difference in the lives of so many working families we serve throughout Western New York.
Your recent sacrifice and dedication to your workplace and to your union is inspirational – and could not have been more dramatic. This can be said for every sector and discipline of the American Labor Movement.
As an Executive Board, we are grateful for the opportunity to be in position to assist our organization grow and prosper. Our passion for helping our members and coworkers succeed on the job and in life will continue to be our major focus moving forward.
This past year has been filled with a large dose of hard choices, unforeseen challenges and a few victories sprinkled in here and there. Every year is different, but I am sure we can all recognize 2020 will go down in history as one of the most challenging times ever.
On a positive note, it has been reassuring to see how our fellow members have adapted and risen to meet every roadblock, while always looking out for what is in the best interest of those around us.
Make no mistake here – we are still doing the business of the union. We are settling contracts, making sure our members have due process, improving health and safety standards, raising our public profile, lobbying lawmakers, volunteering in our communities, marching in solidarity and organizing new members to strengthen our families. And this is all happening despite a global healthcare crisis, exploding municipal budgets and a federal government who can't get out of its own way.
No matter what circumstance was presented to us this past year, we have persevered together as a team and I believe we are now stronger as a result. Often we find our greatest success stories appear when we are subjected to our most critical provocations.
We will not sugarcoat this– there will be many difficult days ahead. However, we want you to know your Region Executive Board is ready and waiting to tackle the new year head on.
Above all else, be safe, be strong and stay union.
                                                                                   -30-
Western Region
120 Pineview Dr.
Amherst, NY 14228
(866) 568-7734
(716) 691-5430 (fax)