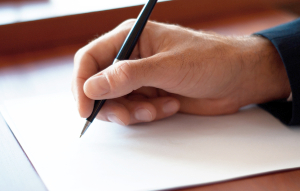 WR6 President Steve Healy's Message
Memo from the desk of Steve Healy
CSEA Western Region President
111th CSEA ADM: EDUCATION AND TRAINING A TOP PRIORITY
September 27 – October 1, 2021
 On behalf of the 46,000 members of CSEA Western Region– we welcome everyone to our 111th Annual Delegates Meeting.
 As we convene this week and in the days that follow, I am asking all our delegates, members and guests to rededicate efforts to improve the lives of all working people.
 We also ask for our community partners and allies to help us bring economic justice to the workplace and to improve social justice outcomes in New York State and across this great nation.
 I am extremely honored to be your Western Region President. Nonetheless, I certainly did not expect the past two years to be one of the most troubling and problematic times in the history of our union.
 A never-ending global healthcare crisis, an ever-changing landscape of workplace mandates and directives, aggressive attacks by anti-union forces, dissent among each other, massive uncertainty about our futures and the inability of lawmakers to deal with several crises all at the same time has created a very complicated world.
 To define our statewide and region strategies moving forward, our statewide officers plus my executive board and I have concluded that education and training our leadership and bolstering our committee work will be a centerpiece of doing the business of our union as we move into 2022.
 Here in the Western Region, we believe our committee work is really the heart and soul of who we are and what we do—and living up to measurable short and long-term goals will be part of this plan.
 One key benefit that can help deliver more value to our members is a strong, engaging education and training program that keeps learners coming back for more useful experiences. 
 And, as most of you know, consequences of the COVID-19 pandemic still linger, and has changed how we CSEA members communicate with each other. It has tested our abilities to adapt and learn new skills.
 I sincerely believe this happenstance can make us even stronger and can provide our union members the ability to connect leadership with rank-and-file members through an energetic series of webinars, email updates utilizing Action Network, social media connections, conference calls and video conference meetings.
 In-person or virtual conferences and regional meetings enable our members to connect with their peers, other union leaders and subject matter experts. Data shows these events are valued highly by our CSEA members and staff. Considering the fact that we are spread over a very large geographical area, we still have the opportunity to grow, connect and discuss challenges and ideas with other union members who share similar experiences.
 Cloud-based learning platforms, our website and social media channels offer opportunities to connect in real-time through discussion forums, online communities, or other collective learning features. Providing the technology and tools to help our members build strong connections, continue conversations, and learn from each other can strengthen our union, and ultimately improve the way we do business.
 It must also be stated we are stronger as a union when we invest in our most precious resource—the people and families who take an active role in making their communities better by delivering on the promise of a job well done. When CSEA members are offered personal enrichment tools and resources to be successful on and off the job, good things happen.
 Another primary effort we will be advancing in the Western Region is a leadership succession plan. A succession or replacement plan will ensure our union will continue to operate efficiently after leadership and union officers move on to new opportunities, retire or pass away. Keeping and maintaining our union's institutional knowledge will be key to successful outcomes in the future.
 And today, despite all the challenges we face, CSEA members and all working people have good reason to be proud. Our union and the Labor Movement has proven once again, when tough times and difficult choices appear on the horizon, we continue to deliver on our promise to keep our communities strong and vibrant.
 Our members are still performing at a high level. The reality is, we are still settling contracts, advocating for social justice issues, improving health and safety standards, volunteering in our communities, marching in solidarity and organizing new members to strengthen our collective voice.
 CSEA members and most working people understand the value of union membership and that is why we remain strong especially during uncertain times. We are still getting it done – but there is still so much more to do.
 As we come together and celebrate another Annual Delegates Meeting, we must all take time to remind friends, family and co-workers how much is at stake right now—from our paychecks and benefits to our basic dignity on the job.
 My 2021 message to our delegates is this– if you want to stay employed, enjoy due process, improve your working conditions, if you want to beat back anti-union sentiments, if you want a fair and just society and if you want to save our democracy to win a new day for America's workers, let's join together and rise up once again to strengthen and grow our ranks like never before.
 For our emerging leaders and new officers, the first step to achieving this goal is to create a powerful and dynamic CSEA education and training experience with you.
 Today we proudly stand with each other arm in arm to celebrate all things labor and to protect the rights and values that helped build our union.
 And finally, thank you to all our former union officers, activists, emerging leaders and retirees who continue to advocate on our behalf. CSEA represented employees and all workers must always have a seat at the table– because when unions are strong– workers are strong. And when workers are strong– America is strong.
Western Region
120 Pineview Dr.
Amherst, NY 14228
(866) 568-7734
(716) 691-5430 (fax)