In 2021, CSEA members and activists were front and center in CSEA's external organizing efforts. Suffolk County Local President Wally Greene, full-time Longwood Library Unit President Melanie Cardone-Leathers, and the rest of the full-time Longwood Library executive board were instrumental in helping 89 part-time workers at Longwood Public Library in Long Island join CSEA.
Also on Long Island, Town of Oyster Bay Local President Jarvis T. Brown worked with the local's executive board to recruit, sign up, and organize 44 pool, bay, and sound lifeguards employed by the town into the local.
In the Southern Region, Sullivan County Jail Unit President John Wagner assisted and supported the 45 newly organized CSEA members at Easter Seals NY's Project Excel Preschool in Monticello.
In addition to these almost 200 new members organized into CSEA, several more organizing efforts were led, and campaigns begun, by the following CSEA leaders and activists (in alphabetical order):
Anthony Adamo
Jean Ahlert
Emanuel Almodovar
Monica Berkowitz
Sirlentor Berry
Ron Briggs
Brian Burdick
Ralph Comitino
Jeffery Coyne
Nick D'Agastino
Ethan Darbee
Stacey Deyo
William "Bill" Doughty
Tomilyn "Lynn" Gamache
Kenny Greenleaf
Ron Gurrieri
Beverly Healey
Steve Healy
Christopher Heath
Kris Kalender
Jerry Laricchiuta
Kate Lambert
Kevin Mahler
Matt Miller
John Mooney
Bettina Morrissey
Ed Pizzigati
John Phillips
Scott R. Rajczi
Jack Rohl
Mike Rottino
Scott Rowland
Walter Sprouse
Danielle Thompson
Michael Traider
Jamie Walker
Josh Walter
Andrew Williams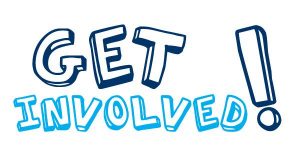 Excited by what you read here? Volunteer Member Organizers (VMOs) help workers without a union join CSEA, which also adds to the overall power of our union. Any CSEA member can become a Volunteer Member Organizer. Contact CSEA's Organizing Department at 518–257-1400 for more information.