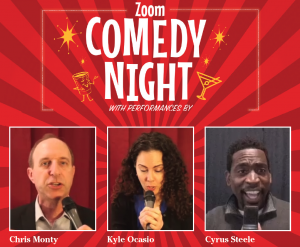 ALBANY — With the difficult times we're all experiencing, CSEA once again offered some temporary relief to members delivered through the power of laughter.
For the second year in a row, our union sponsored a "Zoom Comedy Night," virtually attended by hundreds of members across the state. They were treated to some much-needed laughs from three terrific stand-up comics.
"Since the start of the pandemic, we've been finding ways to safely engage with union members outside of the workplace," said CSEA President Mary E. Sullivan. "This was one way to safely offer some entertainment through our union while giving everyone a break from the seriousness of these times. I received a lot of positive feedback about this event, so we decided to do it again. It really was a fun night."
The Zoom Comedy Night was hosted by New York-based comedian Chris Monty, who also hosted last year's event. Monty has his own stand-up comedy special titled "What's the Worst That Could Happen" on Amazon Prime and has appeared in multiple television shows. Joining him on the virtual stage were comedians Kyle Ocasio and Cyrus Steele.
— Mark M. Kotzin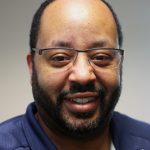 "The comedians did a great job, and the laughter was great. I even had people in my own house who were listening and laughing, too. I needed that laughter after the last couple stressful weeks I had. It really helped. Everything has been so stressful and you're working and working and with COVID, [we couldn't]go anywhere. This event showed that CSEA cared enough to give this outlet for its members. That's why I think it was so needed."
— Ali Cottrell, SUNY Upstate Local President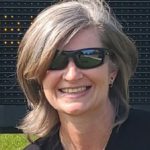 "It's no secret that the last two years have been a trying time for our union brothers and sisters. The comedy show was a great way to come together, sit back and enjoy some laughs from the comfort of our own homes. It was a nice break from all the craziness around us and helped remind us that laughter truly is the best medicine. Thanks again, CSEA!"
— Stacey Deyo, Capital Region and Greene County Local Treasurer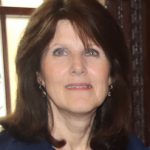 "I thought it was hilarious. I really liked how the comedians took stressful situations like the pandemic and found the humor in them. It was nice to be able to let go of the woes of the world for that hour and let loose and laugh. It was a breath of fresh air."
— Barbara Homburger, Long Island Region Treasurer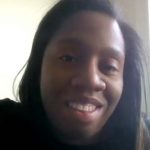 "[The Comedy Night] was great! I had a really good time. Hope to join again."
— Zakiya Rhymer, Capital District Psychiatric Center Local President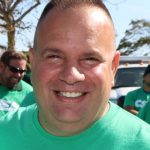 "People need an escape from the stress that they've developed because of the pandemic, work and some union related responsibilities. Comedy night is something that we need to do more often, and hopefully get to the point where we can do it live. Members need it."
— John Mooney, Long Island Region 4th Vice President and City of Long Beach Unit President