CSEA members across the state recently participated in Workers' Memorial Day events to remember those who died or became severely injured while doing their jobs including three of our brothers who died in the past year: Jean MacDonald, Jeffrey Farrell and Dennis "Matt" Howe.
Our union, along with AFL-CIO unions, designates April 28 as Workers' Memorial Day to not only mourn those who have died on the job, but to renew our ongoing fight for safer, healthier workplaces.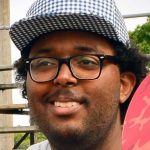 'He's looking down on us smiling'
In the Village of Hempstead, CSEA activists recently joined in a ceremony celebrating the official opening of a skateboarding plaza created in memory of village employee and CSEA member Jarred A. Newallo, 25, who died in June 2014 while doing sanitation duties for the town.
Newallo loved skateboarding and dreamed of creating a skate plaza in his community. To honor his memory, CSEA members, village officials and Newallo's family helped create the skate plaza.
"Jarred would love this," said Nassau County Municipal Employees 1st Vice President Edwin McDowell. "I know he's looking down on us smiling."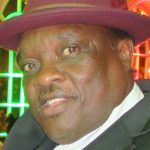 Urging for safer workplaces
CSEA Long Island Region members also recently joined their labor brothers and sisters in a remembrance ceremony at the New York State Office Building in Hauppauge.
Our union paid tribute to Town of Hempstead sanitation worker Jean MacDonald, who died at work on Nov. 14, 2018, from injuries he sustained while collecting leaves.
Town of Hempstead Local President Theresa Kohutka spoke on behalf of the MacDonald family, who live in Haiti and could not attend the service. Also speaking was Long Island Region President Nick LaMorte, who urged attendees to use the memorial service as motivation to advocate for safer, healthier workplaces.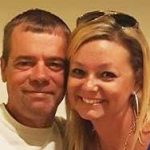 'Safe jobs are every worker's right'
The Central Region's annual Workers' Memorial Day observance, held on the SUNY Cortland campus, took on an even deeper, more somber tone this year.
Attending the event were the widow and other relatives of state Department of Transportation worker and CSEA member Dennis "Matt" Howe, who died in March after a tractor-trailer hit the DOT truck in which he was working.
During the ceremony, members planted a tree as a 'living memorial' to fallen workers.
"Every year, we use this opportunity to recommit ourselves to the idea of preventing unnecessary workplace deaths and tragedies," Central Region President Kenny Greenleaf said. "Safe jobs are every worker's right, and we pray for the year that we have no names of members killed on the job to read aloud. Sadly, every year we add more names to this list."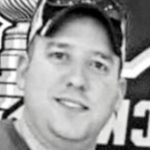 A stunning visual reminder
Across the Western Region, CSEA members paid tribute to fallen workers, including Monroe County Unit member Jeffrey Farrell, who passed away in January while on the job.
During a recent Workers Memorial Day ceremony in Rochester, CSEA Occupational Safety and Health Director Matthew Kozak and other CSEA leaders presented Farrell's parents with a memorial plaque.
After the presentation, a red and white carnation drop at the base of the monument was also dedicated in memory of Farrell.
CSEA members employed at the state Department of Transportation (DOT) in Rochester also remembered fallen workers during a ceremony outside the agency's Clover Street facility.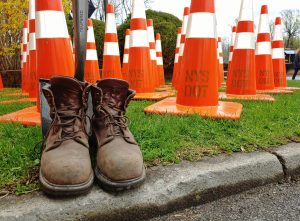 At the event, 56 safety cones, a hardhat, safety vest, work boots and a shovel adorned the front yard of the facility. This display was adjacent to a memorial monument that served as a stunning visual reminder of the 56 DOT workers who lost their lives on the job.
CSEA Western Region President Kathy Button, CSEA DOT Region 4 (Rochester) Local President Chuck Parsons, Local Treasurer Brian Ossont and management representatives all spoke at the ceremony.
CSEA members employed at Western New York DDSO's West Seneca campus also recently held their annual Workers' Memorial Day ceremony that included tributes to fallen workers and a rededication to improving workplace safety and health.
— Wendi Bowie, Mark M. Kotzin and Ove Overmyer